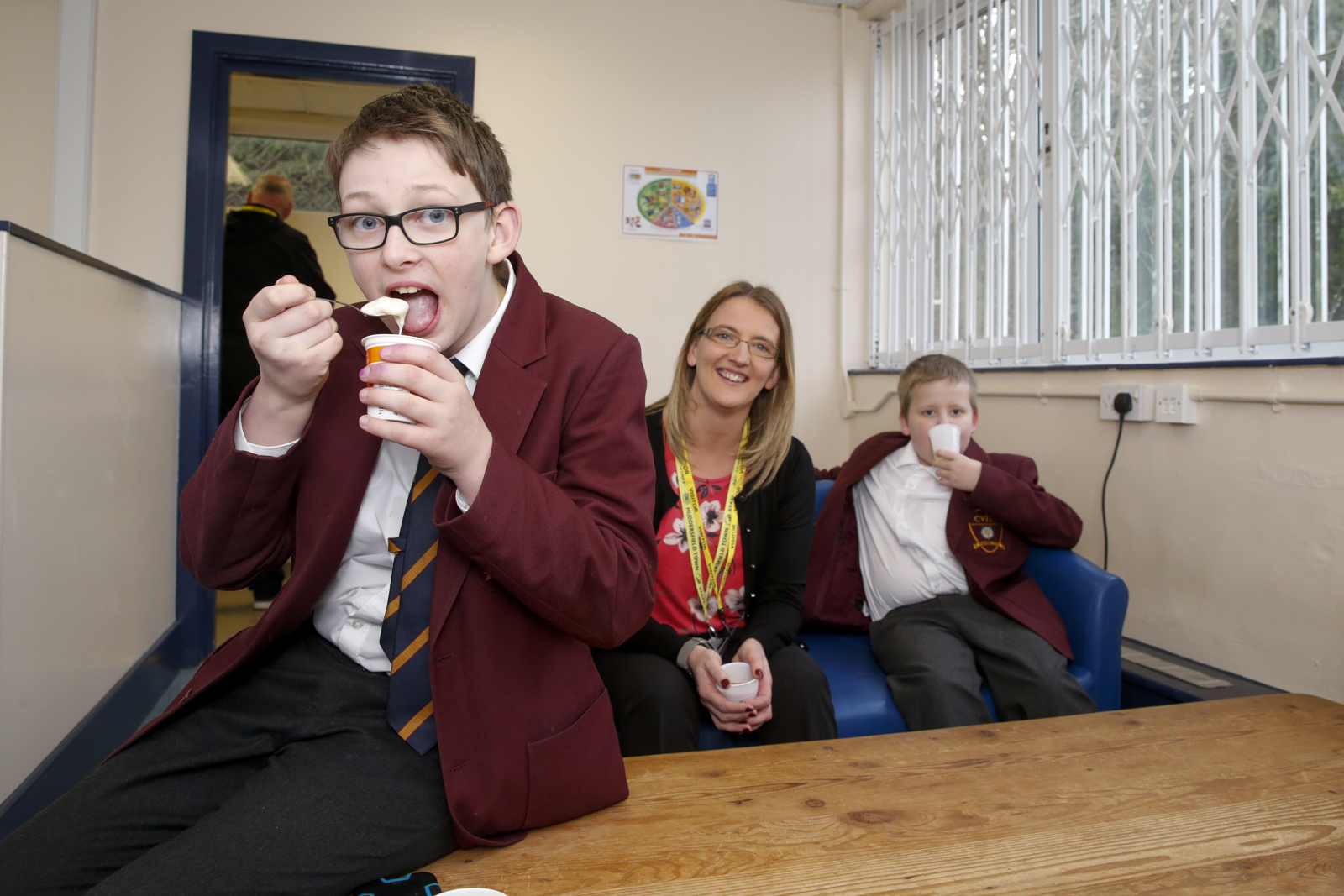 02 Apr

TOWN FOUNDATION OPENS 40TH BREAKFAST CLUB!

The Town Foundation launched its 40th 'Early Kick-Off' Breakfast Club on Monday 1 April 2019 at Colne Valley High School in Linthwaite, Huddersfield.

The children gathered with classmates and were invited to have a healthy breakfast to get their day off to a perfect start!

Cereal, toast, crumpets and juice were among the buffet options that the children tucked in to at the launch.

The pupils were all given tickets to Huddersfield Town's next home game with Leicester City on Saturday, enabling many to attend their first ever football match with their families

Town Foundation staff were in attendance to launch the breakfast club including Foundation Trustee Caroline Lee and Jeanette Cartwright from Kirklees Catering.

Several of the school's pupils have attended Town Foundation's Breakfast Club at their primary schools and have also benefited from other Town Foundation projects such as the annual trip to Filey.

Along with the 'Early Kick-Off' Breakfast Club, Colne Valley High is just one of the schools Town Foundation are working with as part of our premier League programme 'Steps to Success'.

The initiative works with secondary schools with an aim to provide opportunities for learning and life skills to help young people reach their potential, regardless of their background or ability.

Town Foundation's Head of Fundraising and Events, Julie Sheffield, has been delighted with the progress of the breakfast clubs:

"We are thrilled to have launched our 40th 'Early Kick-Off' Breakfast Club across local schools. Starting a day like this is so important for youngsters and it's great to continue expanding the initiative.

"The Children at Colne Valley High thoroughly enjoyed their morning and there was plenty of smiles on show."

The 'Early Kick-off' Breakfast Club is the initiative of Huddersfield Town Chairman Dean Hoyle with the aim of ensuring that children in the local area have the perfect start to their day with a free and healthy breakfast.