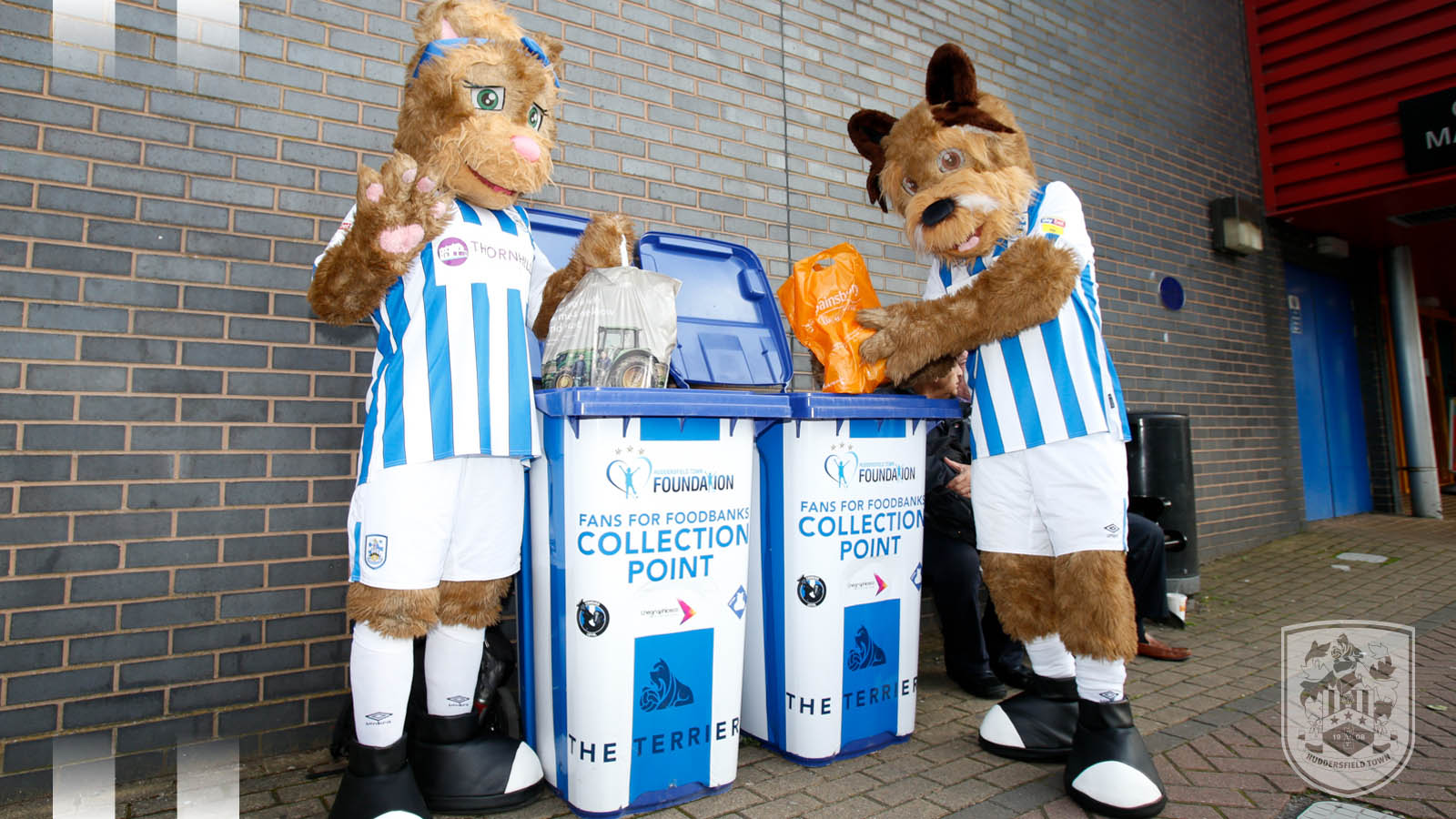 09 Oct

FOODBANK FORTNIGHT!

The Huddersfield Town Foundation has launched a new initiative in line with National Food Day 2019.

The Huddersfield Town Foundation is facilitating a 'Foodbank Fortnight' road show as part of National Food Day on 16 October 2019.

World Food Day is a time to generate awareness and create a call for action to achieve better nutrition and zero hunger by educating people on healthy diets!

The Huddersfield Town Foundation is functioning a road show during 'Foodbank Fortnight' from which businesses across Kirklees are encouraged to get involved with.

Foodbank Fortnight will run from Monday 14 October to Sunday 27 October.

The Charity wants to encourage companies across Kirklees to facilitate a foodbank collection by getting employees, clients and customers all involved!

The Huddersfield Town Foundation is asking all participating businesses to hold a foodbank collection point within their premises to collect their 'Foodbank Fortnight' items.

The charity will also collect all donations between Monday 28 October to Wednesday 30 October and distribute the two weeks' worth of donations to their two 'Fans for Foodbanks' beneficiaries, Batley Foodbank and The Welcome Centre.

Lisa Bottomley, Huddersfield Town Foundation Fundraising Coordinator, commented:

"This is a really exciting new initiative within the Huddersfield Town Foundation.

"We think this is a great way to connect with lots of people and many businesses while raising awareness for a Worldwide issue and cause.

"The donations collected will stay within our local community to benefit Batley Foodbank and The Welcome Centre who do a phenomenal job at helping people in crisis.

"We hope as many people as possible get involved in the Foodbank Fortnight!"

If your company or business would like to get involved or some more information, please contact Lisa Bottomley on lisa.bottomley@htafcfoundation.com.