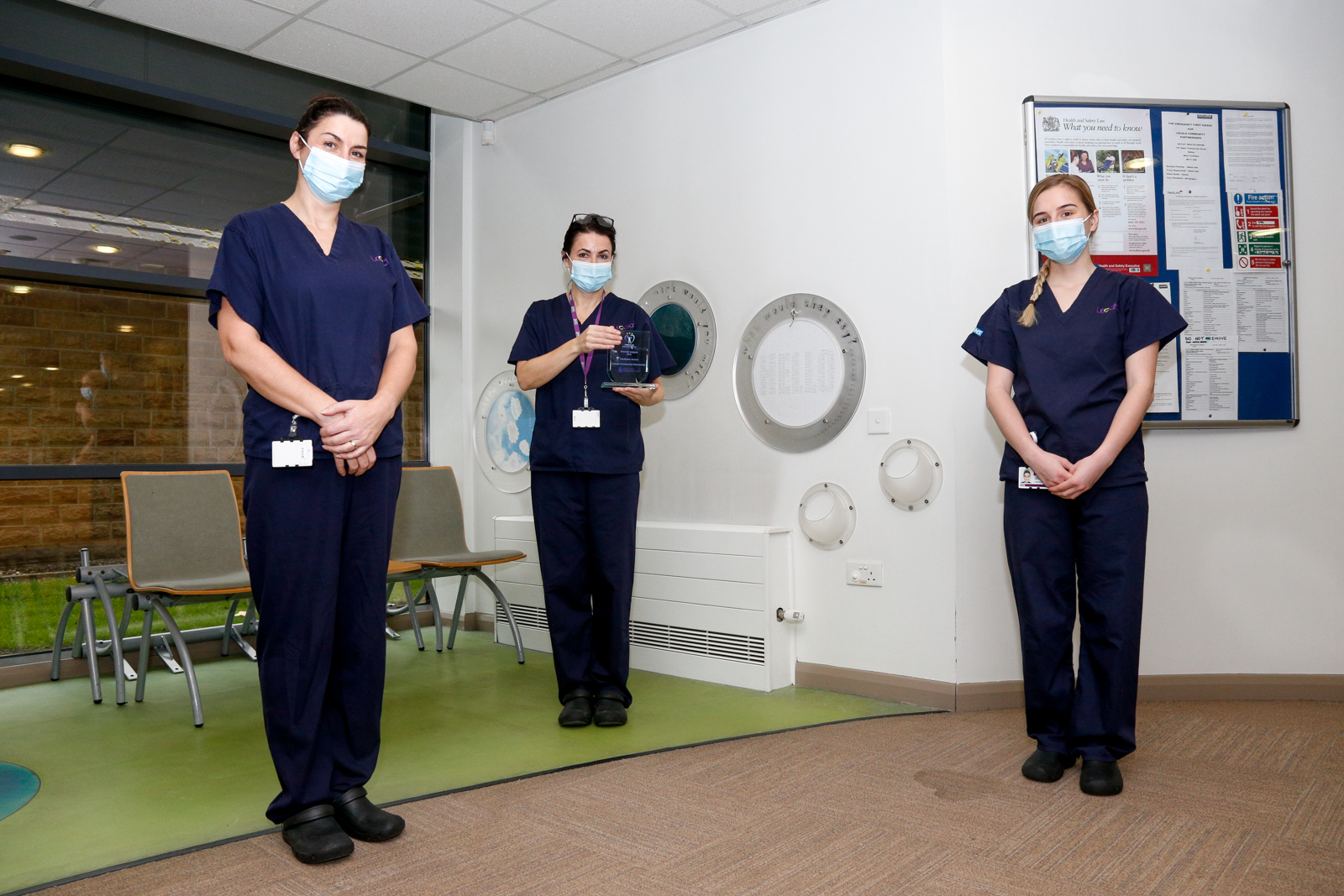 26 Nov

TOWN FOUNDATION RECOGNISES LOCALA PARTNERSHIP WITH PLCF AWARD

The Huddersfield Town Foundation recently presented Locala Community Partnerships with an award to mark its continued commitment to its joint Health initiatives!

Locala received the Premier League PFA Project Facilitator award for their support in launching Sporting Memories, a programme that has gone from strength to strength.

An independent Community Interest Company (CIC), Locala provide NHS community services to more than 400,000 people in Calderdale, Kirklees and Bradford.

In 2018, they provided substantial funding for a new Town Foundation project, which then enabled us to apply for further PLPFA Funding to develop Sporting Memories even further.

Sporting Memories is a free weekly club, allowing people with dementia, depression or anybody at risk of social isolation to come together and reminisce about sport.

Held weekly at Brian Jackson House in Huddersfield and several local care homes, the programme would often also involve playing games and looking through memorabilia.

Since COVID-19 the Town Foundation has adapted to deliver this virtually, ensuring that members get the support they need.

Having Locala's support has also enabled the Foundation to develop relationships with other health providers, ensuring that our resources are put to effective use.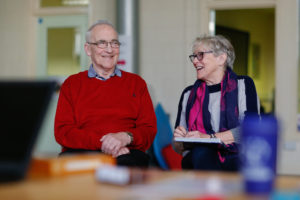 We look forward to continuing our partnership with Locala to the benefit of our 'Early Kick-Off' Breakfast Clubs and Premier League Kicks programmes in the near future!
Diane McKerracher, Chair of the Locala Board said:
"We're delighted to be working with the Huddersfield Town Foundation on this exciting project which brings significant benefits to the health and well-being of our communities.
As a social enterprise that provides NHS community healthcare services, we are committed to working in innovative ways.
This project covers a wide range of initiatives including support for those people facing issues such as dementia, depression, social isolation and loneliness, as well as promoting the benefits of physical activity and healthy lifestyles."
Town Foundation Health Manager Richard Martinson added:
"We are proud to work alongside Locala and deliver a variety of health improvement programmes and initiatives that enhance the wellbeing of individuals and communities.
This initiative has enabled us to support children, adults and older adults with their health and improve their quality of life. We are excited to continue this work and look forward to supporting local people to lead a healthier and happier life."
You can find out more about Locala by visiting their website.
In addition to Sporting Memories, the Town Foundation also delivers other Health initiatives, including weekly Mental Health Football sessions. You can find out more about that programme by clicking here.
If you would like more information on the Town Foundation's Health programmes, please contact Health Manager Richard Martinson on richard.martinson@htafcfoundation.com.