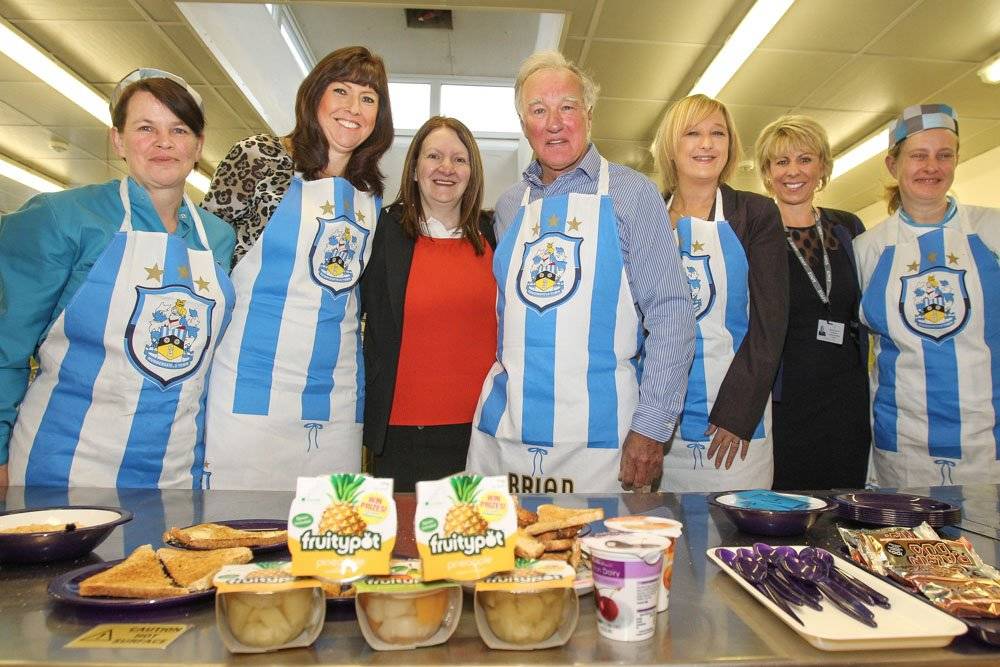 01 Jul

The Foundation: One Year On

Charity continues to grow following year of success

The Huddersfield Town Foundation is celebrating its one anniversary as a registered charity.

The vision of the Charity – which was the brainchild of Chairman Dean Hoyle – was to make a difference to the lives of children and young people within the local community and Kirklees – and that has certainly been achieved in a variety of ways.

In autumn 2012 five 'Early Kick-Off Breakfast Clubs' (click HERE for more information) were launched in local schools and in just one year that total has already doubled, with more schools earmarked for launch from September onwards. Over 36,000 complimentary breakfasts have been served since the Charity's inception, which have not only made an impact on the hunger of children, but the breakfast clubs have helped improve their attendances, performances within school and social skills. Each school runs their Club in their own unique way with guidance and support from the charities expect advisors: Total Foodservices and Kirklees Catering.

Furthermore, the Foundation has worked to help improve learning within schools through its 'Reading Diary' initiative. Supported by Kid Premiership and Igloo Books the idea was trialled in five schools across Kirklees. The initial feedback was very encouraging with the diaries demonstrating that by harnessing the power of the football club with the use of creative cartoon imagery, reading is now considered as interesting and cool.

Starting in the first term of the new school year, a phenomenal 15,000 diaries per term will be gifted to numerous schools across Kirklees.

Moving forward the Charity is keen to be involved in school clothing – working in partnership with the Uniform Exchange scheme. Plans are currently being put in place to ensure that children who are either without the appropriate school uniform or own one which is too small, or showing signs of wear are provided with one that they are proud to attend school in.

Away from the Charity's work in schools it has held a number of events to help raise awareness and funds. The Foundation was a popular attraction at the Huddersfield Fire Station Open Day while more recently Manager Mark Robins, Chairman Dean Hoyle and other Club representatives donned cricket pads and helmets at the Armitage Bridge Twenty20 cricket match – click HERE for more information. Town Chairman Dean Hoyle continues to have a hands-on approach to the charity and matches every pound donated.

Also, the success of the Charity has been helped by its donors and supporters. Without regular donations and help from Club partners Caterers Choice and Total Foodservice, Kid Premiership, Igloo Books and numerous ours, the Charity wouldn't be where it is today.