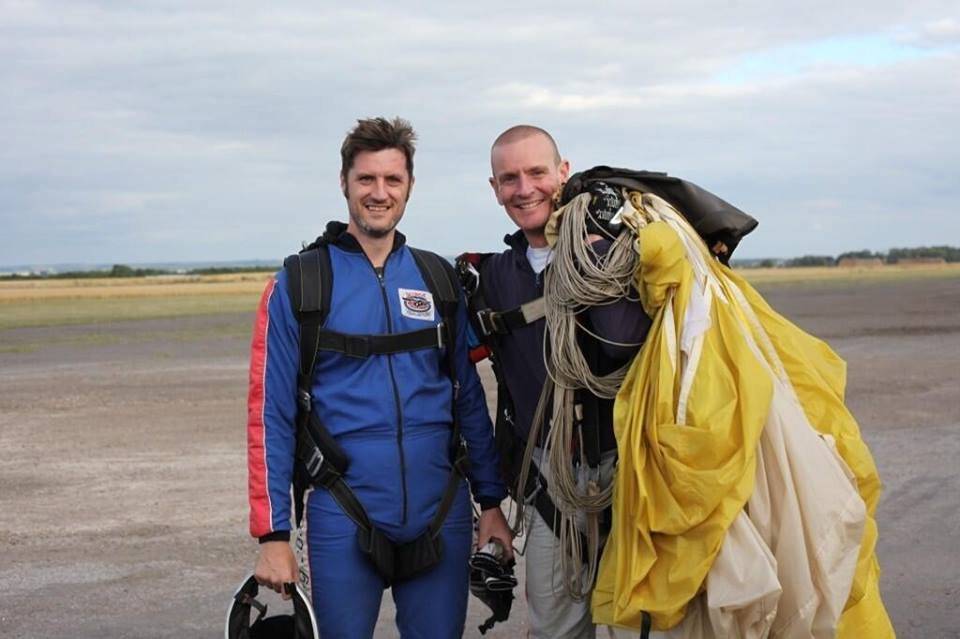 01 Aug

Duo Take To The Skies For Foundation

Jo Wilkinson and Wayne Sables spent Saturday free-falling through the sky in aid of the Town Foundation.

The pair were the first of nine daredevil fundraisers to complete the skydive from the Brigg Arfield, based at Hibaldstow, North Lincolnshire, which is renowned for its professional training and safety standards. The remaining skydivers, which will include the Foundation's Mandy Taylor and Gemma Haigh and Hayley Moore from the Club's Promotions Department, will take to the skies next month on Sunday 8 September.

The Foundation's Corporate Fundraising Officer Mandy Taylor paid tribute to Jo and Wayne:

"I would like to take this opportunity to express my heartfelt thanks and utmost respect to both Jo and Wayne,

"Partaking in such a challenge for the charity truly is remarkable and the monies raised by the pair will be warmly received and ensure that it can continue to deliver innovative and invaluable projects in our community!"

If you want to sponsor the Town Foundation Skydiving team, click HERE to visit JustGiving now! You can also see the individual fundraising pages of some of the other members of the skydive team.