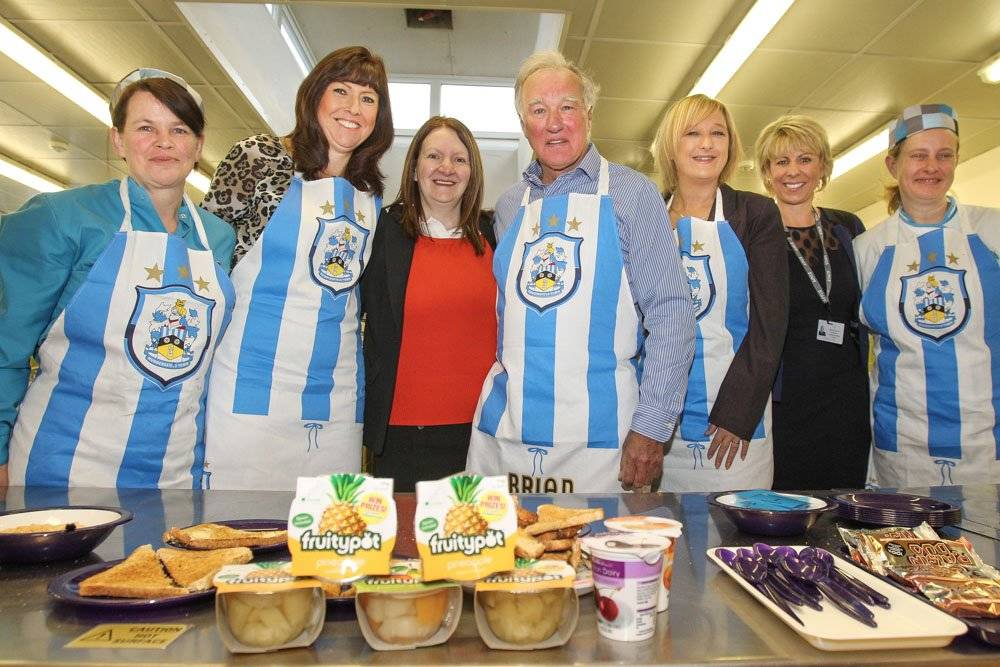 30 Aug

Captain Booth Leads The Foundation!

There's a new face at the Town Foundation!

'Captain Booth', pictured above, led out the teams ahead of Town's Championship victory over AFC Bournemouth on Saturday alongside Club Mascot 'Terry the Terrier' and will now become the friendly face of the Club's official charity.

The mascot has been borne out of the popularity of the cartoon of Town legend Andy Booth in the Town Foundation's Reading Diaries, which were produced by Kid Premiership and printed by Igloo Books (click HERE for more info).

The new mascot, who stands at six feet tall, has been sponsored by John Walton Machine Tools Limited for the 2013/14 season and will now be present at the Town Foundation's fundraising events and work within schools across the region.

'Captain Booth' will also be present at Town's home First Team match days throughout the 2013/14 campaign.

The new mascot is pictured above with Mark Young of sponsor John Walton Machine Tools and the real Andy Booth!

The Town Foundation's Corporate Fundraising Officer Mandy Taylor commented:

"The Trustees felt it was important for the charity to have a mascot at the face of its activities. Given that our work concentrates on young people across our region, 'Captain Booth' will be the instantly recognisable face of our work to these children and it is proven over time that mascots are very popular with youngsters.

"The character was created around Boothy to acknowledge his great work to date on behalf of the charity – both teachers and pupils alike always appreciate his visits.

"Andy has been great during the whole concept from inception to delivery and appears to be happy with the outcome!

"I would also like to thank Kid Premiership for creating this character and John Walton Machine Tools for kindly funding its production.

"Captain Booth's first task will be to join the army of volunteers distributing the 15,000 new reading diaries out to schools in the region when the new school term begins."

For more information on the Town Foundation, visit www.htafcfoundation.com!