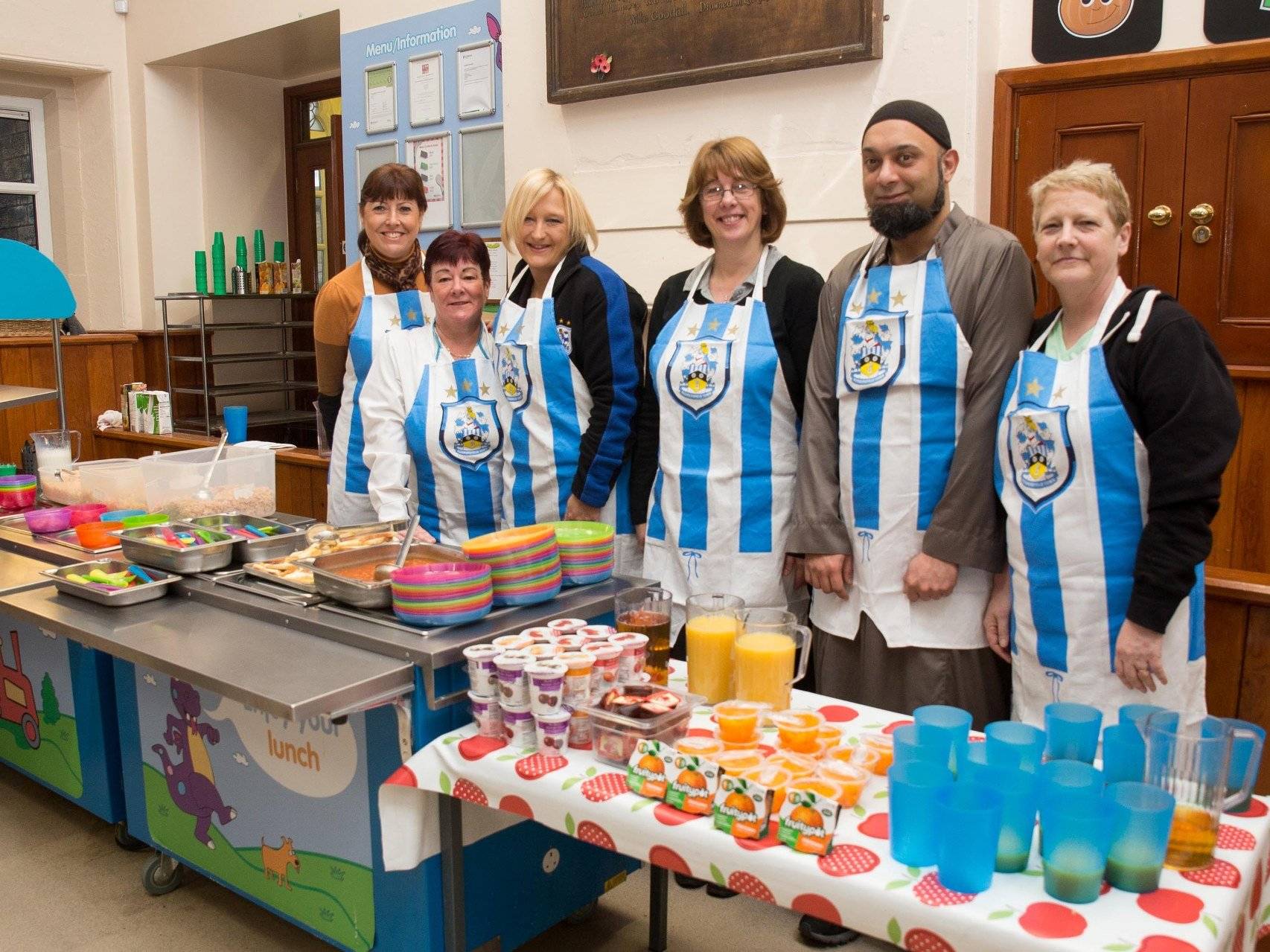 19 Nov

Lucky Number 13 For Foundation

Staincliffe opens its doors to Early Kick-Off

 

There was nothing unlucky about the launch of the Town Foundation's 13th Early Kick-Off Breakfast Club at Staincliffe Church of England Junior School on Monday.

50 children poured through the doors at 8am to sample the hot and cold breakfast options with many opting for the healthy juices and yoghurts!

This is the charities second launch this month and Huddersfield Town Chairman and Patron of the Town Foundation Dean Hoyle was on hand to launch the event along with, Trustee Caroline Lee and Paul Radcliffe from Radcliffe construction.

Staincliffe's Head Teacher Paul Spencer and his team were delighted with the success of the first day and commented on how happy and enthusiastic the children were and that they would be inviting even more children to attend as the club began to develop and evolve.

Corporate Fundraising Officer Mandy Taylor said:

"There really was a great buzz in the room and the children were delighted that our Club Chairman and charity founder Dean Hoyle kindly called in to meet them all.  The continued support and donations made by our community and local businesses ensure that we can continue to grow from strength to strength and feed even more worthy children in our community."

The Early Kick-Off Breakfast Club is the Town Foundation's first project, and aims to help pupils throughout the region get a balanced and healthy breakfast.

Since its inception in 2012 the Breakfast Club now serves on average over 1,000 breakfast's per day.

You can make the difference and donate to the Town Foundation now – click HERE.