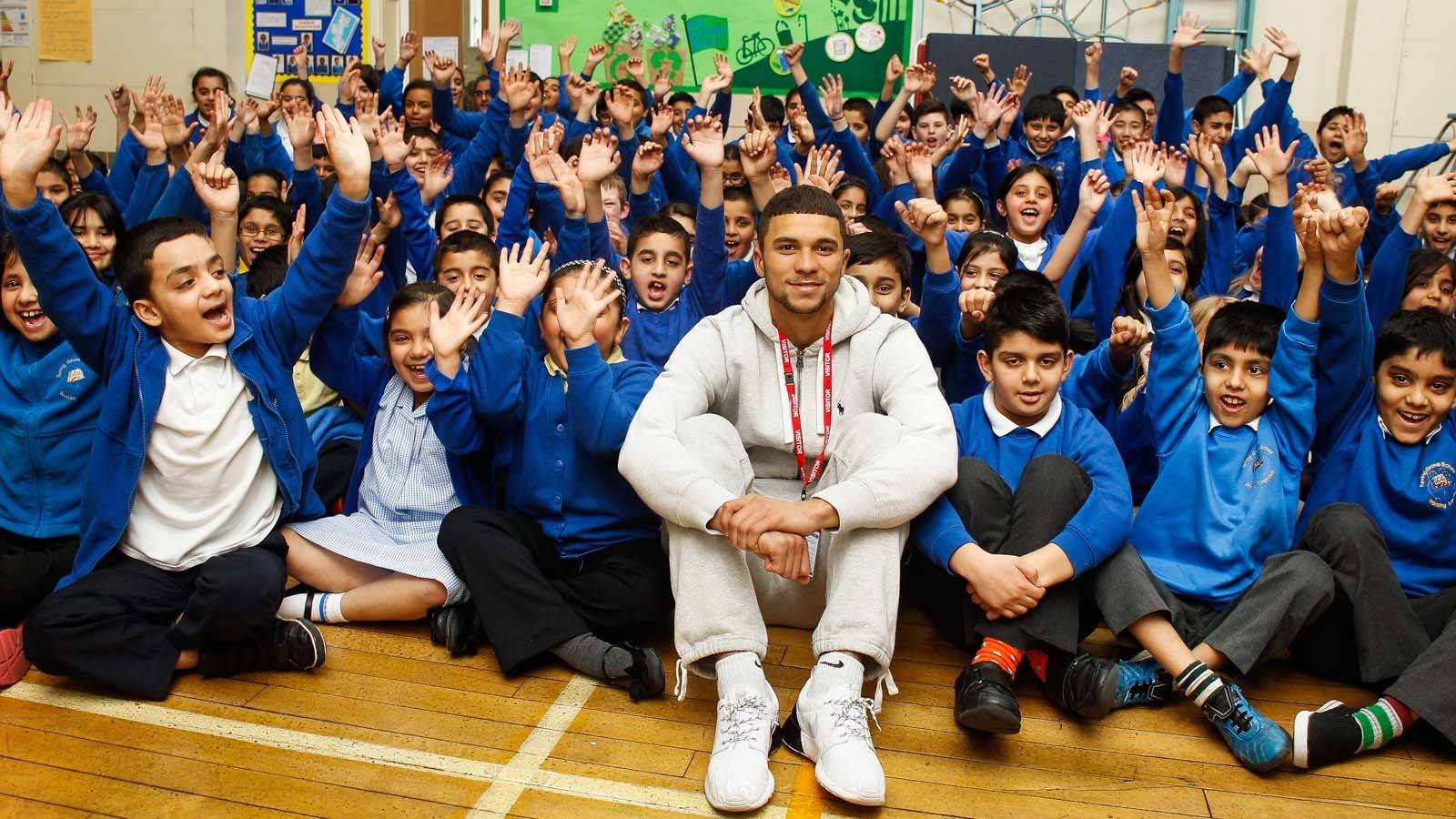 07 Mar

Wells' World Book Day

Striker Nahki Wells visited a local Huddersfield school on Thursday alongside the Town Foundation to help celebrate World Book Day 2014. 

The Bermudian forward joined Club Ambassador Andy Booth and Foundation Patron Helena Pielichaty to visit Spring Grove J I & N school, who had already visited Hillside Primary School earlier in the day, to judge a competition. The

Town Foundation's mascot, Captain Booth, even made an appearance too!

The Town Foundation has recently provided 15,000 free reading diaries to help increase literacy across 70 schools in the area and the competition asked pupils from both schools to explain what their favourite features of the diary is, starting with 'The Reading Diaries rock because…"

Nahki watched on as Helena – a famed children's author – gave an engaging presentation on the benefits of reading, even getting a Town shirt from Boothy's playing days into the act!

After Helena's presentation, Nahki answered questions from the pupils before signing autographs and posing for pictures. 

Helena commented:

"My performance is fun and interactive and always goes down well with primary schools. I talk for about 40 minutes then allowed time for questions for both myself, Andy and Nahki. 

"It was great to announce the winner of the latest Reading Diary Competition and give a signed copy of a book to the pupil who asked the best question on the day too!"

Nahki is not the only player to get involved with the Town Foundation recently; midfielder Adam Clayton is asking fans to 'Back the Beard' to raise awareness and funds for the charity. Click HERE for more information!

Athletes from other sports have also backed the work of the Town Foundation recently. Just over a week ago, Foundation Patron and Yorkshire CCC Captain Andrew Gale – a lifelong Town fan – visited Old Bank School in Mirfield to see one of the charity's many Breakfast Clubs at work. 

After they had enjoyed a healthy breakfast including porridge and toast, the pupils were treated to a special cricket coaching session by Andrew. 

You can find out more about the Town Foundation by visiting its website – www.htafcfoundation.com!