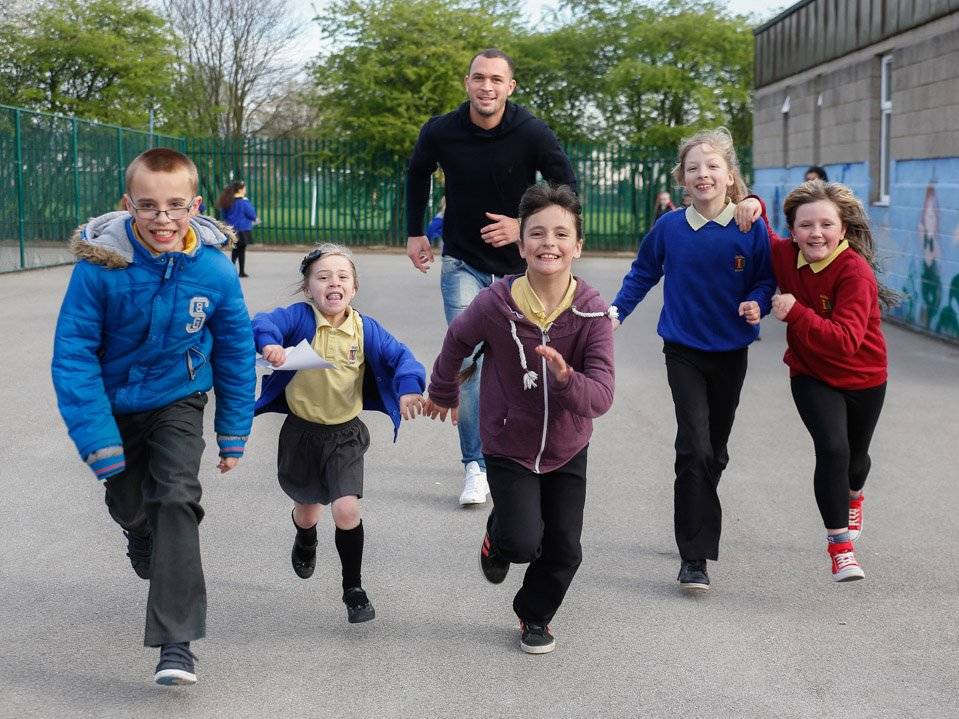 20 Mar

Dean's Digest

Last Thursday, I was proud to attend one of the Town Foundation's 'Early Kick-Off' breakfast clubs alongside three of our First Team players to witness the excellent work that our charity is carrying out in our community. 

Together with Joel Lynch, Alex Smithies and Danny Ward, I visited Dalton Junior, Infant and Nursery School, which is just a mile from the John Smith's Stadium and hosts one of the 13 breakfast clubs the charity now runs locally. Joel, Alex and Danny have recently asked to get more involved with the work the Town Foundation is undertaking and they were superb ambassadors for the Club and the charity on the morning. It's great to see how excited the kids get when the players come along; it shows that we can make a difference in their lives with simple things.

We were also joined by James and Claire Paxman, who are part of running local businesses Paxman and Brewfitt. They have recently pledged to make a monthly gift, donated a Giant Jenga game and came down on the morning to help serve the 100 children breakfast; all are fantastic gestures. 

They aren't the only local business pledging support for the charity lately; Ferno has recently made an additional donation of £3,000 to the Foundation to work with another 'Early Kick-Off' school, Westborough High near Mirfield. They will offer the school's pupils visits and work placements, which is great news. 
The most recent donation has come in this morning from Abzorb, which is based in Brighouse. The company has made a significant contribution to the breakfast club initiative, which will go a long way towards serving healthy and nutritious breakfasts to many kids. Steve Beeby, Faruk Amin and Julie Steward also joined us at Dalton on Thursday morning and I would like to personally thank them for the donation. 
To top off that fantastic week of financial support, we've also got an extra £2,000 from the Football Association thanks to its Community Shield Fund. The money comes from the money generated at the season-opening FA Community Shield game.
We're always on the look-out for companies that might want to support the work that the Town Foundation undertakes. If you like what we're doing and want to get involved, please contact our Corporate Fundraising Officer Mandy Taylor via mandy.taylor@htafc.com or call 01484 484197.