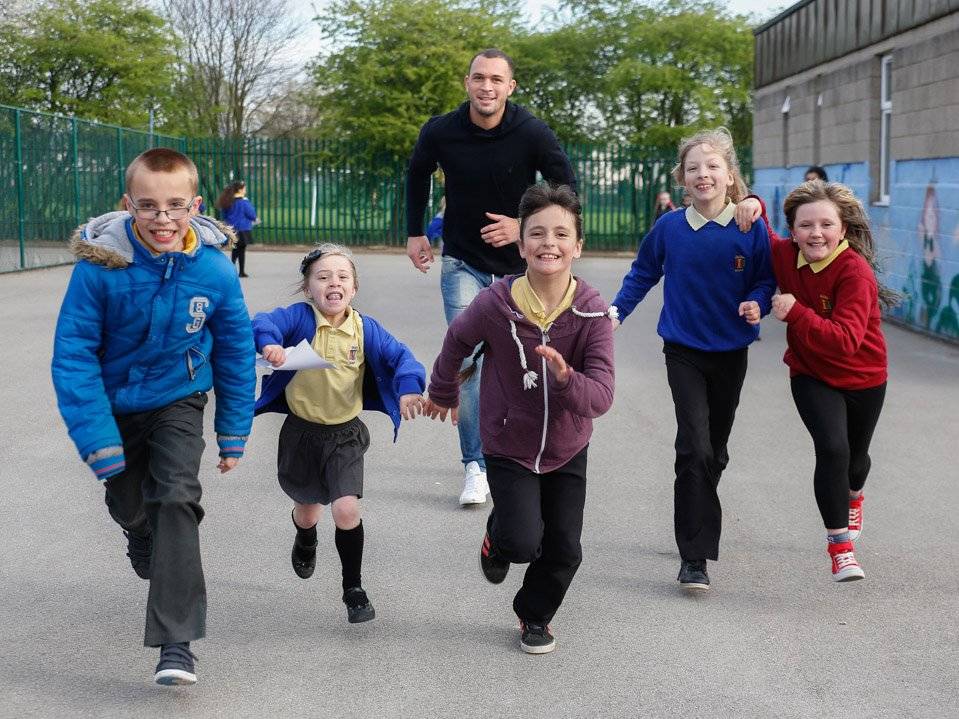 16 Apr

Kids Watch Town Thanks To Strikes

Hundreds of local children will watch Town take on Sheffield Wednesday on Saturday 22 November thanks to the generosity of Club Partner Strikes CS.

Strikes CS, a professional credit control service with offices in West Yorkshire and Porto, will welcome both parents and children of the 16 Town Foundation's 'Early Kick-Off' breakfast clubs to Town's next home game absolutely free of charge.

The Early Kick-Off Breakfast Club was the Town Foundation's first project, and aims to help pupils throughout the region get a balanced and healthy breakfast. Since its inception in 2012, the Breakfast Clubs now serve on average over 1,000 breakfasts per day, with fast approaching 250,000 forecast by the end of the year.

The Town Foundation's Corporate Fundraising Officer Mandy Taylor commented:

"On behalf of the charity, I would like to thank Chris and Strikes CS for this extremely generous gesture.

"Many of the children who will come to the game will have never been to a live football match before and this opportunity will be a real day to remember for the kids.  

"The 'Early Kick-Off' breakfast clubs have made a massive impact on our local community and have really captured the imagination and support of local businesses. As well as the much-needed nutrition of the breakfast, it's nice that we can help the children that attend in other ways too."

Huddersfield Town's Senior Commercial Manager Tracy Nelson added:

"Since the inception of our commercial partnership in September 2013, Chris and Strikes CS has been a pleasure to deal with.

"Strikes is a business that is very socially aware, which echoes our own ethos and is one of the reasons that we have worked together so well.

"This initiative was instigated by Chris and we believe it is something that is worthy of recognition." 

Before kick-off the charity will be holding a bucket collection courtesy of an army of volunteers; the crowd will be entertained by Westborough High School's Samba Band and children will be encouraged to take part in the "Kick the Ball in the Back of the Van" challenge next to the Ticket Office, with a prize every time and all proceeds to the charity courtesy of club partner Northern Commercials.