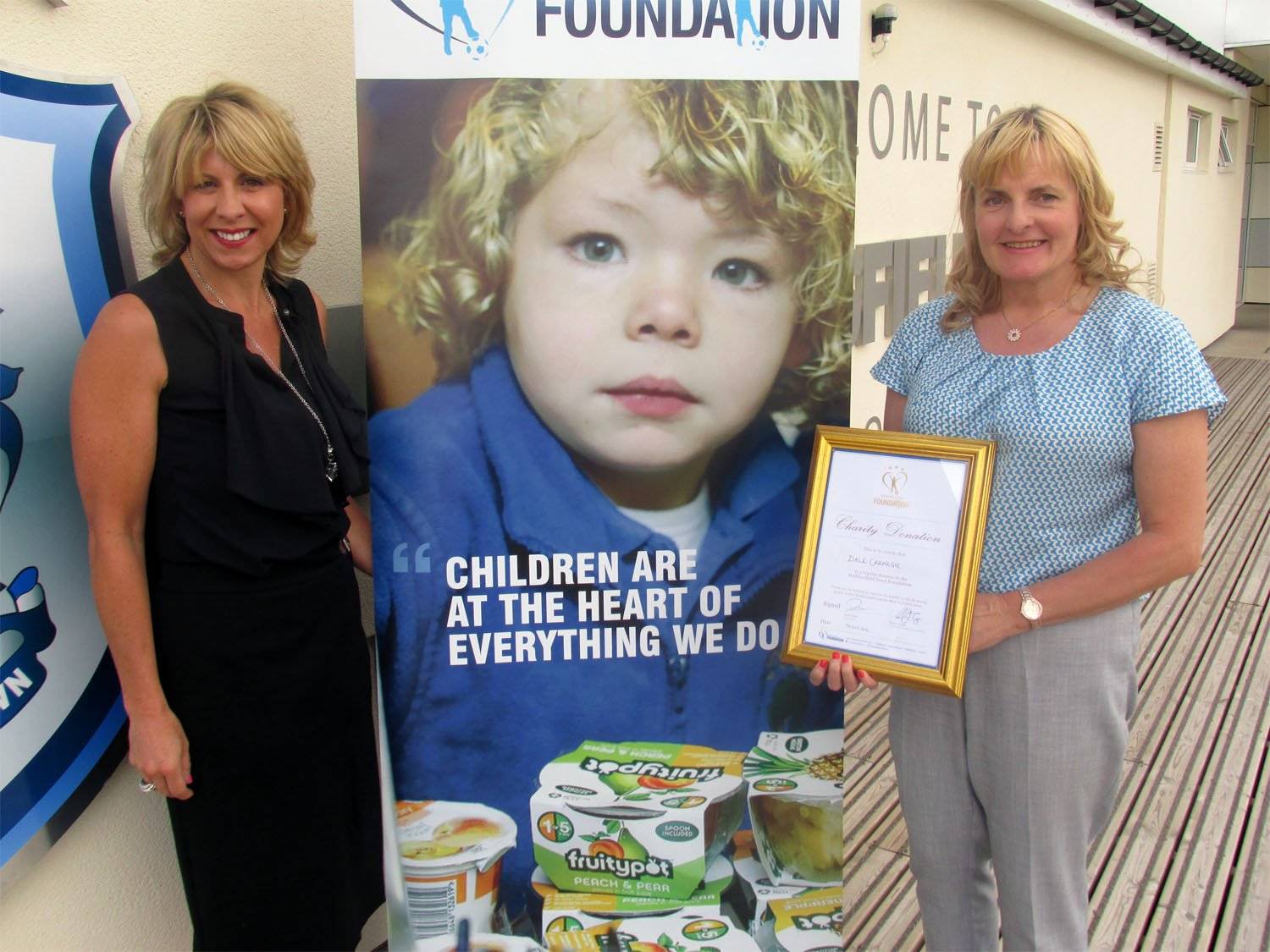 30 Apr

Dean Hoyle's Foundation Digest

Thanks for reading my latest update on the Town Foundation – the official registered charity of Huddersfield Town. 

It has been another busy and rewarding month at the Town Foundation and I am delighted to announce that our Early Kick-Off Breakfast Clubs have now served over 150,000 breakfasts!

Every morning the breakfast clubs can serve up to 1,000 children, across 16 local clubs, nutritious meals to ensure they start their day in the correct manner and are fully prepared to learn. We've subsequently got feedback that attendance levels have soared, behaviour and learning have improved, social skills developed and many parents and carers have now also become active volunteers. That's how important it is that we 'make the difference'.

If you have been inspired by the efforts of the Town Foundation and would like to raise money for the charity, why not take part in the University of Huddersfield's Spinathon?

The University has organised a three hour Spinathon in aid of the Foundation, which will take place on Thursday 24 July (5pm-8pm).

The Spinathon will consist of three, 50 minute spinning classes that have been designed to replicate stages of the Tour de France. The University requires a minimum £15 from each participant taking part as it aims to reach its target of £500, which can be raised as sponsorship or paid by for by the participant.

For more information, contact Matt (m.johnson2@hud.ac.uk) and Samantha (s.bullock@hud.ac.uk) at the University via e-mail.

Finally, I am delighted to announce that long term Club Partner Dale Carnegie has joined the 'Kick-Off Corporate Club' with the Town Foundation.

Each month they will make a donation that will ensure that at least 200 children will receive a tasty, nutritious breakfast.

Furthermore, they are currently in consultation with two of our breakfast clubs (Westborough and Ethos College) to offer a brilliant initiative called 'Generation Next'. The initiative, which Dale Carnegie will provide free of charge, should help teenagers become more confident and better able to cope with pressure and stress.

If your company wants to get involved, please get in touch with our Corporate Fundraising Officer Mandy Taylor on 01484 484197 or by emailing mandy.taylor@htafc.com.  

That's all for now – thanks as always for your support.