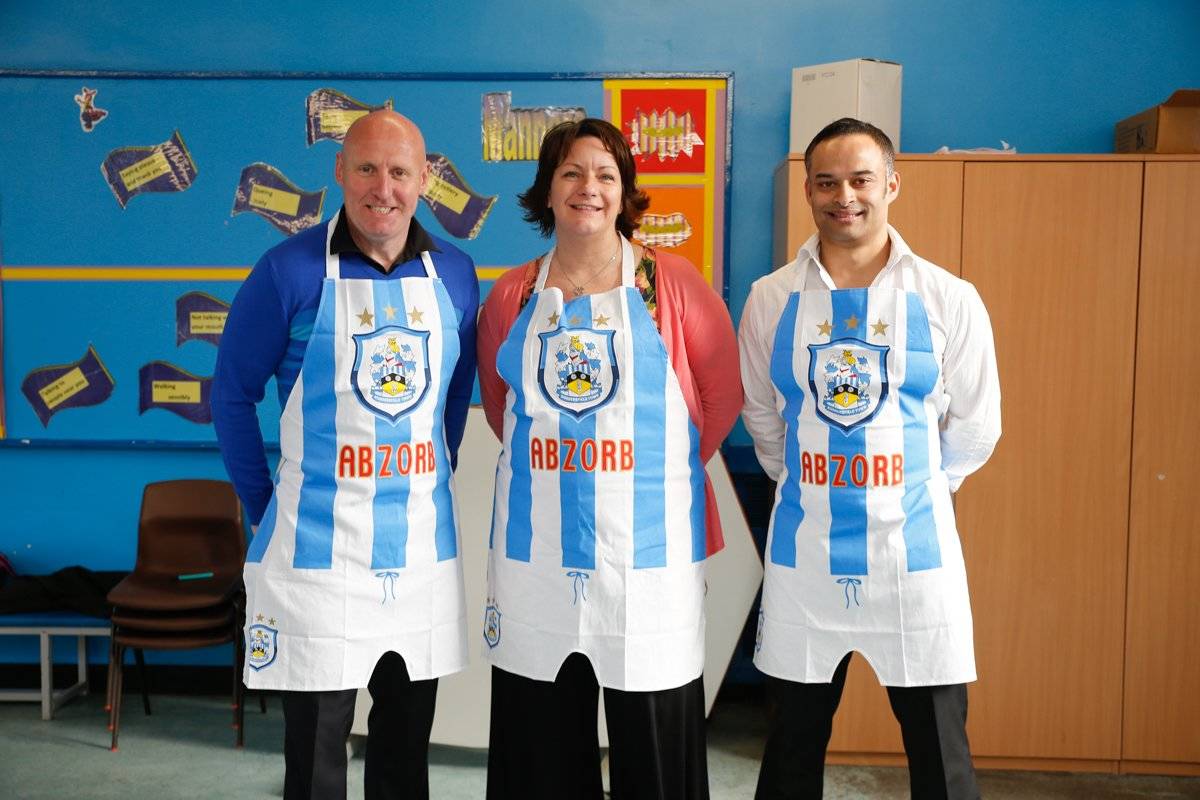 14 May

Abzorb Pledge To Support The Town Foundation

Club Partner set to assist Charity throughout 2014

One of Huddersfield Town's latest business partners has pledged to support the Town Foundation.

Abzorb, who recently became a Club Partner (click HERE), has chosen to support the charity for the remainder of 2014, with Managing Director Steve Beeby explaining: "The business made a pledge to support a local charity at the start of 2014 and the Town Foundation seemed to be the ideal charity as it fell in line with the businesses ethos."

Abzorb are an award-winning telecommunication provider based in Brighouse and offer a full range of mobile and fixed line, hosted and data networking solutions.

As a supporter of the Town Foundation, their first act was to donate £6,000 to the cause, which will be dedicated to ensuring sustainability for the foreseeable future of the Early Kick-Off Breakfast Clubs.

Going forward, other initiatives are planned including the donation of iPads, gardening equipment and resources to ensure that all Breakfast Club children have a fantastic start to their day!

Town Foundation's Corporate Fundraising Officer Mandy Taylor, said:

"I really do look forward to working with the Abzorb Team.  The company clearly embraces Corporate Social Responsibility across the board and has pledged to work in partnership with the charity on a number of really interesting initiatives"

Abzorb's Steve Beeby added:

"The Town Foundation is an excellent charity for Abzorb to be supporting, having seen first-hand the wonderful work they do at the Breakfast Clubs this has reaffirmed my belief that we are supporting the right charity for the local area.  We have a clear plan which we have developed with the charity and we are looking forward to getting involved.  All members of the Abzorb team are fully behind the charity and I'm keen that they are involved in one way or another"

For nearly two decades Abzorb has been at the forefront of telecommunications and work with UK's leading suppliers such as BT, Vodafone, Apple and O2 to name a few.

The Brighouse-based company offers a number of business solutions and their success has been underlined by two major UK industry awards won in 2010 and 2013. This success has led to its recent relocation to new, state-of-the-art premises and the launch of a new website www.abzorb.co.uk and online mobile shop www.abzorbshop.co.uk which sells the latest mobile devices.