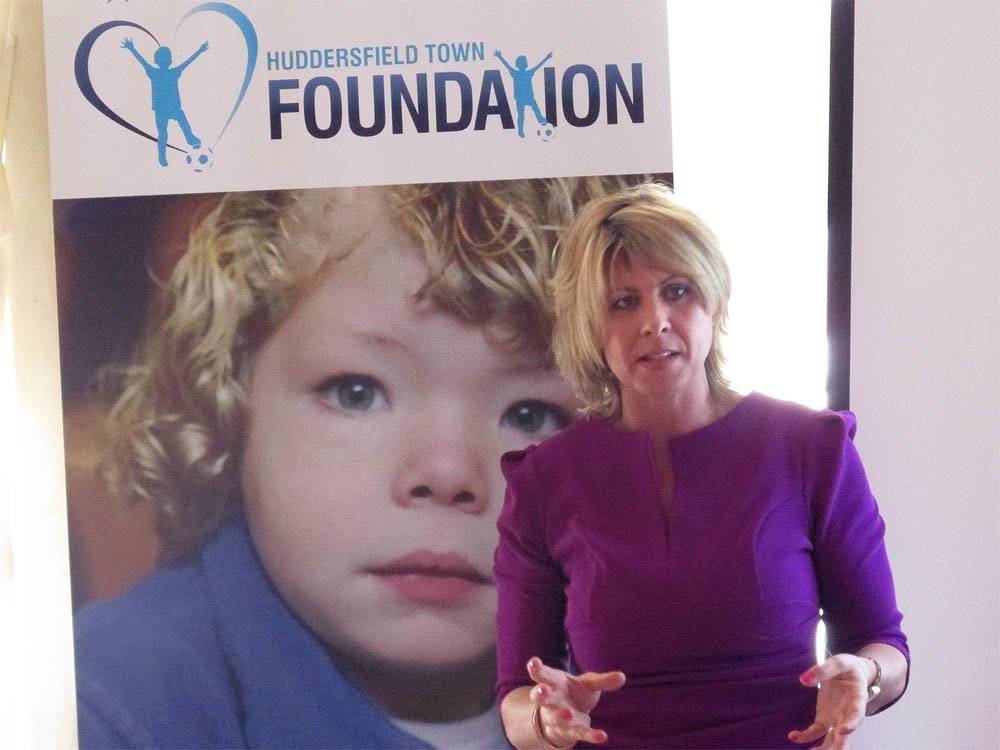 15 May

Foundation Features At Networking Event

Sean Jarvis and Mandy Taylor represent Town at Brighouse Link meeting

Huddersfield Town's Sean Jarvis and Mandy Taylor attended the latest Brighouse Link networking meeting on Wednesday to speak about the Club and the Town Foundation.

Brighouse Link is a not-for-profit organisation, founded by Peter Sleigh and Debbie Story in November 2011, to enable stronger local business links, encourage local trade and provide business advice and training.

On Wednesday, at Prego in Brighouse, Town's Commercial Director Sean Jarvis spoke in front of a crowd of 50 people about his working career, which has seen him operate in advertising and sports marketing. Jarvis explained some of the lessons that he has learned throughout his career and what his role at the football club involves.

His final piece of advice was to get involved in charity which handed over smoothly to the Town Foundation's Corporate Fundraising Office, Mandy Taylor.

Like Jarvis, Mandy explained her career path and how she found herself working at the Town Foundation in 2012. She explained the benefits of Corporate Social Responsibility (CSR) to companies and how donations to charities don't simply have to be through giving money, but also time.

The pair spoke for an hour before lunch and an informal networking meeting was enjoyed at the Italian restaurant.

Event Organiser Peter Sleigh explained to htafc.com the idea behind the Brighouse Link and why he had invited Huddersfield Town to the latest event.

"We believed there was a need for more networking and training opportunities in Brighouse and as a result set-up the organisation.

"We have quarterly meetings and aim to attract key note speakers to talk about their business experiences.

"We invited Huddersfield Town because they are a great community football club and we believed that they would inform and educate our networkers. I know Sean's business background well and believed that he would offer good advice.

"I'm also an admirer of the Town Foundation and have watched from afar the excellent work it does within our community. Its work in local schools is brilliant and it was something that we wanted to know more about."

Attendee Helen Thewlis of Ramsdens Solicitors, added:

"The Town Foundation is a superb charity that local businesses should get involved with. It isn't always about giving money to charity, but giving time to the cause. You can go into the breakfast clubs and see what they do on a daily basis.

"We will be supporting the Dalton Breakfast Club, which is a very busy club serving over 100 children. It is brilliant to see the children enjoying themselves and kick starting their day with a nutritious meal."

The Town Foundation's Corporate Fundraising Officer Mandy Taylor, said:

 "Sean and I would like to express our gratitude to the organisers and all who attended for their hospitality and warm welcome; we thoroughly enjoyed the day." 

Get involved with the Town Foundation now – click HERE to visit the website!