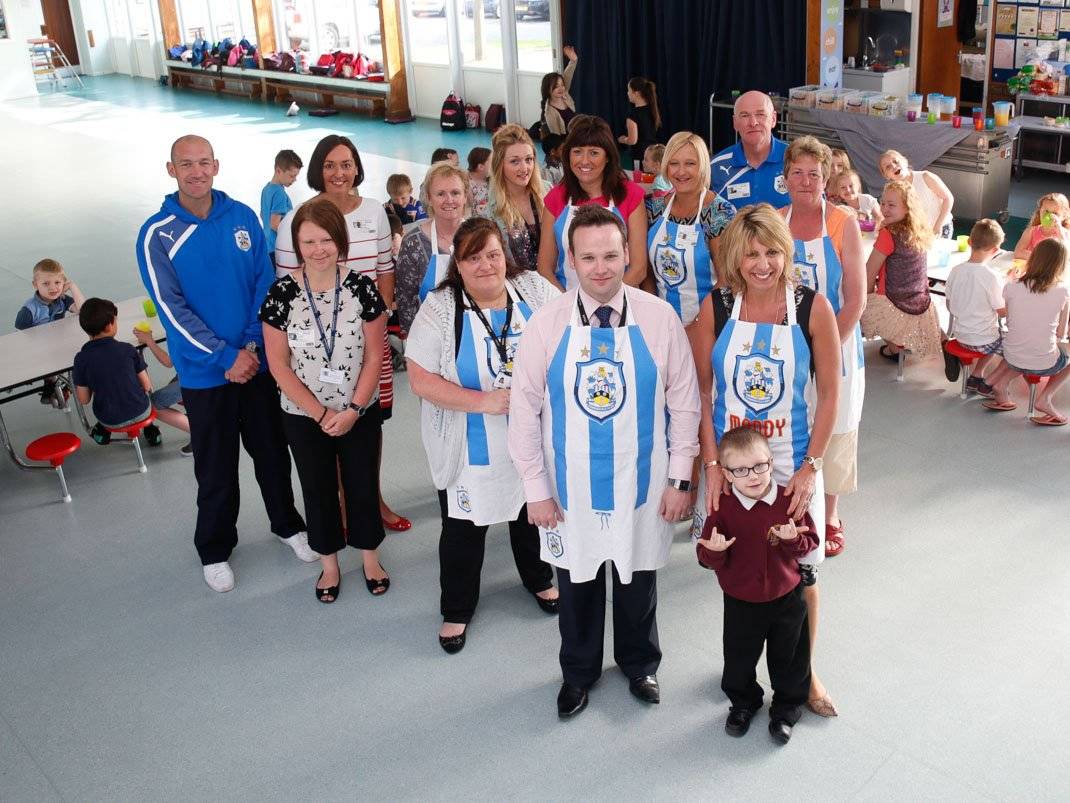 29 May

Foundation Launches Latest Eko Breakfast Club

Thornhill Junior and Infant School becomes breakfast club number 16

More young children in the Kirklees area will enjoy healthy and nutritious breakfasts thanks to the launch of the 16th Town Foundation Early Kick-Off Breakfast Club!

50 children poured through the doors at the launch of Thornhill Junior and Infant School's breakfast club to sample hot and cold breakfast options, healthy juices and yoghurts!

This is the charities second launch this month and was attended by Huddersfield Town Director and Trustee of the Foundation Ann Hough and key advisors from both Total Foodservice and Kirklees Catering.

Thornhill's Headteacher Michael Rowland and his team were delighted with the success of the first day and commented on how happy and enthusiastic the children were and that they would be inviting even more children to attend as the club began to develop and evolve.

He said: "At Thornhill Junior and Infant school I believe the Early Kick-Off breakfast club will have a huge impact. It allows all the children to start their day with a healthy breakfast, ready to learn. It also provides an excellent opportunity for children to socialise in a safe and secure environment before school. Furthermore, this setting allows our staff to support some of our most vulnerable pupils in an informal manner"

Corporate Fundraising Officer Mandy Taylor said:

"Like our previous 15, the launch event at Thornhill was fantastic and as always it was brilliant to see the children enjoying breakfast. The continued support and donations made by our community and local businesses ensure that we can continue to grow from strength to strength and feed even more worthy children in our community."

The Early Kick-Off Breakfast Club is the Town Foundation's first project, and aims to help pupils throughout the region get a balanced and healthy breakfast.

Since its inception in 2012 the Breakfast Club now serves on average over 1,000 breakfast's per day.

You can make the difference and donate to the Town Foundation now – click HERE.