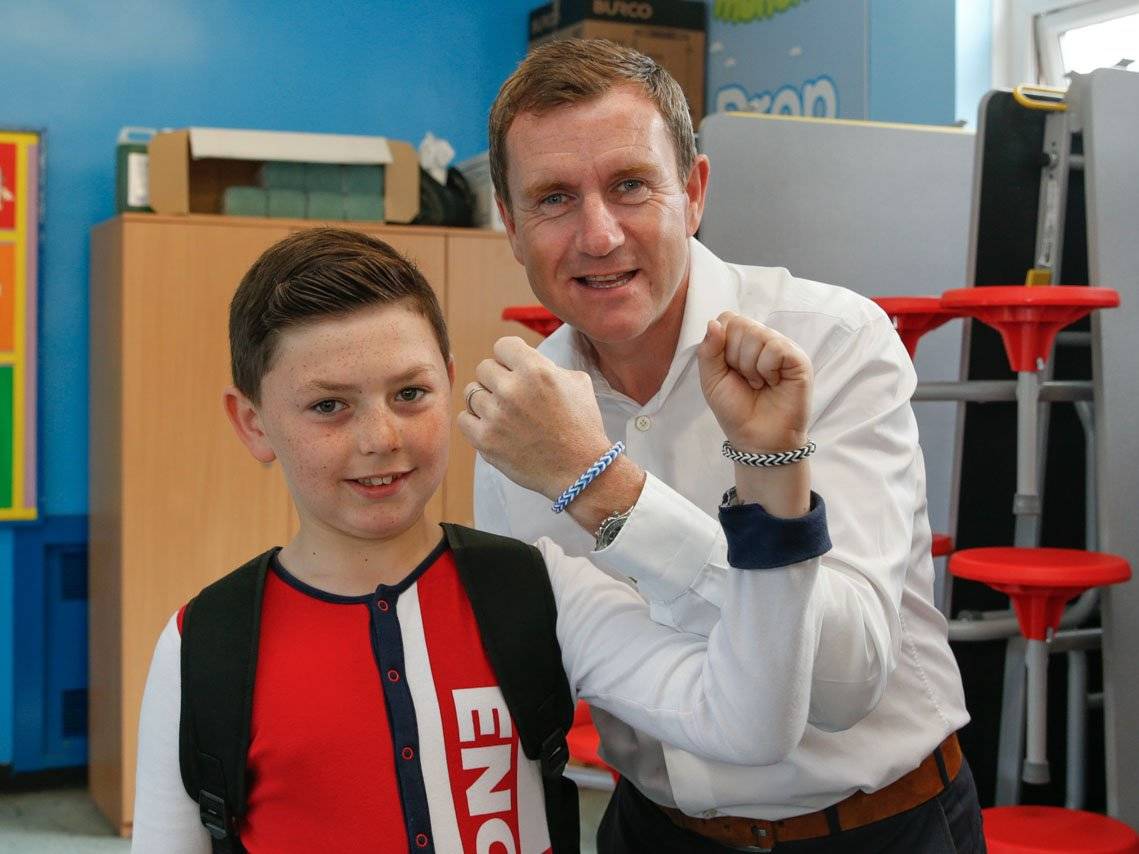 13 Jun

Dalton Throws A Birthday Bash!

Chairman attends school's celebration

Huddersfield Town Chairman and Town Foundation Founder Dean Hoyle joined in the birthday celebrations at Dalton J I&N School's Early Kick-Off Breakfast Club.

The school was celebrating the first anniversary of its Town Foundation Early-Kick Breakfast Club.

To mark the first anniversary of the launch, the school opened its doors to its children, parents, the Town Foundation, Dean and his wife Janet, Huddersfield Town Ambassador Andy Booth and many businesses who have recently donated to the charity and become Foundation Friends.

Click HERE to view our Facebook Gallery!

Since launching with an initial attendance of around 50 children on the first morning, the school now feeds over 100 children every day and has surpassed 60,000 complimentary breakfasts in the first year!

The breakfast club has proved to be a huge success; impacting upon attendance, attainment and opportunities for parents to engage with the school via volunteering opportunities.

The charity is very fortunate to have a team of outstanding corporate 'Foundation Friends' including Brewfitt, Paxman Coolers, Fantastic Media, Abzorb and Ramsdens, to name but a few – all of whom have kindly donated time and goodwill to this particular club at Dalton.

Corporate Fundraising Officer Mandy Taylor, said: "It was an honour to attend the birthday party. The children were encouraged to wear their PJ's and offer a voluntary donation, if so desired to the charity, and I am delighted to say that £130 was raised. I must express my gratitude to our charity partners Total Food Service, Caterers Choice and Fruity Pot who enable the charity to offer breakfast every day."

The Town Foundation currently has 16 Early Kick-Off Breakfast Clubs in operation and has served over 140,000 breakfasts since its launch in 2012.