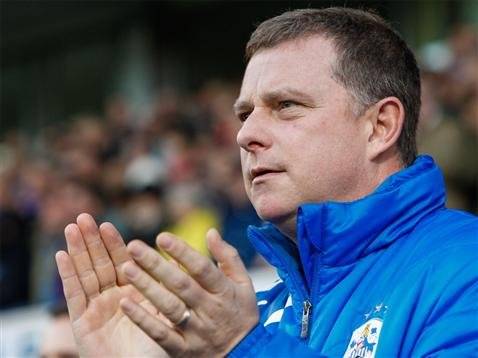 26 Jun

Robins Joins Three Peaks Challenge

Manager Mark Robins is a late entry as 25 walkers try to scale the Three Peaks to raise money for the Town Foundation on Friday! 

The walkers, which also include Town Chairman and Foundation Founder Dean Hoyle, will arrive at Horton-in-Ribblesdale on Friday at 6.45am in preparation of the 24.5 mile walk over the Yorkshire Mountains of Whernside, Ingleborough and Pen-y-ghent.  

Town fans will be able to follow the progress of the walkers on the day using the hashtag #3Peaks on the @townfoundation account. 

The team of 25 will be assisted on the walk by challenge organisers Kuta Outdoors as they attempt the walk to raise money for the Club's charity, which aims to improve the lives of children and young people in our community.   

If you can donate anything towards the walk, please visit www.justgiving.com/HuddersfieldTownFoundation.  

Throughout the year the charity provides unique experiences, such as a recent trip to the Cinema thanks to Foundation supporter Fruitypot. The healthy fruit snack producer recently teamed up with Twentieth Century Fox and the new Rio2 movie to host a complimentary showing of the film at Huddersfield's Odeon cinema.  

On Saturday 21 June Fruitypot invited along friends and colleagues of Fruitypot and the Town Foundation, as well as eighty children from the local Town Foundation Breakfast Clubs at Lowerhouses Junior and Infant School and Christ Church C of E Academy, to attend an exclusive screening of Rio2. As a partner and supplier to the Town Foundation Charity, Fruitypot invited children from the Early Kick Off Breakfast Club to the event.

The 'Early Kick Off' scheme is the first initiative launched by the Foundation which ensures that young people of Huddersfield and the wider community start their day in the right way – with a nutritious breakfast. 

Attendees of the private screening were treated to the film itself, popcorn, refreshments and some Fruitypot and Vimto Jelly goody bags. They were given the red carpet treatment and the Town Foundation mascot, Captain Booth, even made an appearance!  

Mandy Taylor, Corporate Fundraising Office at the Huddersfield Town Foundation commented: "We are extremely grateful to Fruitypot for giving children from the Early Kick Off Breakfast Club the opportunity to attend the Rio2 screening. Everyone thoroughly enjoyed it and it reaffirms what fantastic a partner Fruitypot is to the Town Foundation!"