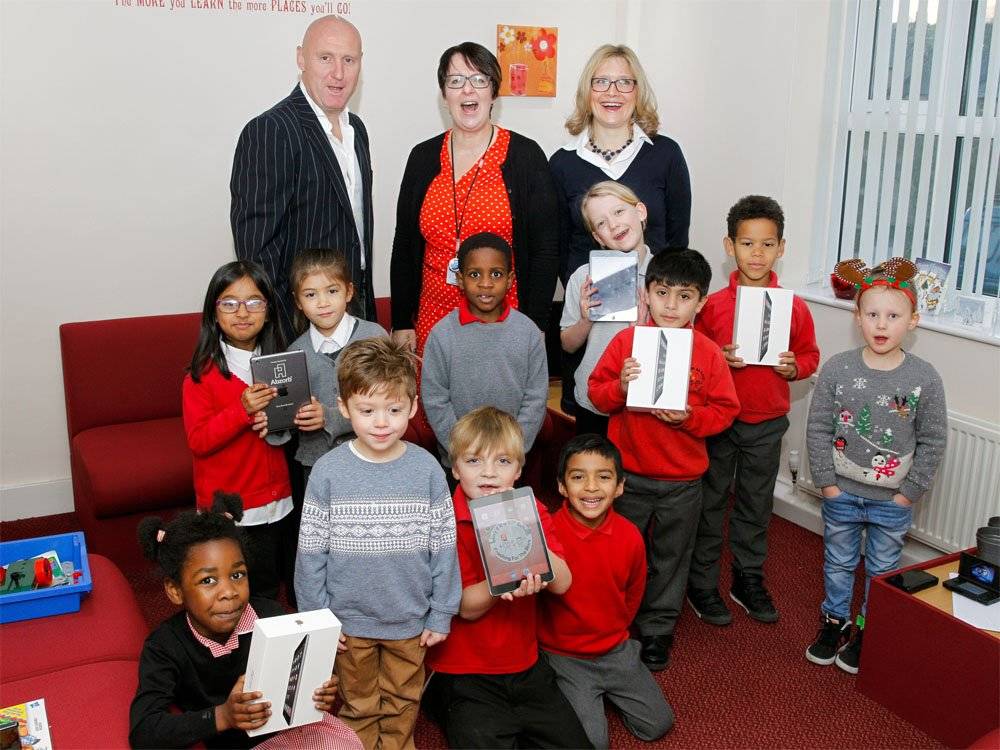 03 Oct

Dean Hoyle's Digest

It's been another busy week for the Town Foundation; the Club's registered charity. 

The overall goal of the charity is to improve the lives of children and young people in our community and, with help from three local businesses, we've managed to do that in some very unique ways over the last seven days. 

Dale Carnegie, a nationally recognised market leader in training provision, has helped students at Westborough High School in Dewsbury prepare for life outside education by providing free 'Generation Next' courses.  This programme helps youngsters gain the confidence and life skills that are needed when they make their first forays into the workplace and it was very rewarding to see the pupils, who had worked so hard, enjoy receiving their certificates of completion at this week's end of course presentation. 

Juliette Dennett of Dale Carnegie told me: 

"It has been a pleasure and a rewarding privilege to work with the young people at Westborough High School to build their self-confidence and develop life skills for their futures.  

"These young adults have been encouraged to take big strides outside their comfort zones and push themselves to achieve what they hadn't considered possible, and the results they told us about included being more appreciative at home, being a more adept communicator, participating more fully at school and being mentally tougher.  

"Our trainer team are more used to coaching business people but we all enjoyed this opportunity to make a difference in the lives of these young people, and we look forward to continuing this work alongside the Town Foundation." 

Another local company and partner of Huddersfield Town, Abzorb, this week made the latest in a series of very generous donations to one of the Town Foundation's 'Early Kick-Off' breakfast club schools.  

This week the telecommunications specialists, alongside Town Foundation Trustee Caroline Lee, delivered a free set of mini iPads to 'Vera's Kitchen' at Berry Brow School.  

This was the fourth such donation from Abzorb, who asked schools to explain in less than 100 words why they deserved the mini iPads and how they would use them. They were so blown away by the strength of the applicants that they decided to expand their giveaway to more than one school – a brilliant gesture. 

Susan Smith, Marketing Manager at Abzorb, visited Berry Brow and explained:  

"The fourth iPad Minis delivery took place this morning at Berry Brow J & I School and as usual, Steve and I felt very welcomed. It was good to meet the team at the Breakfast Club as well the children who were all smiles and happy. The Breakfast Club is a great initiative organised by the Town Foundation and we are delighted to support such a great cause. We hope the iPads will make a difference to the school and add extra Merry to their Christmas and New Year!" 

The final bit of help for the Town Foundation came from the local Moldgreen 'One Stop' store, which donated monies applied for via an initiative run by Kellogs recently, to the charity after visiting Dalton Junior School's breakfast club. Thanks from me and the charity for this generosity. 

If you like the sound of the work the Town Foundation undertakes in our region and you'd like to get involved, please contact our Fundraising Manager Mandy Taylor on 01484 484197 or email mandy.taylor@htafc.com.