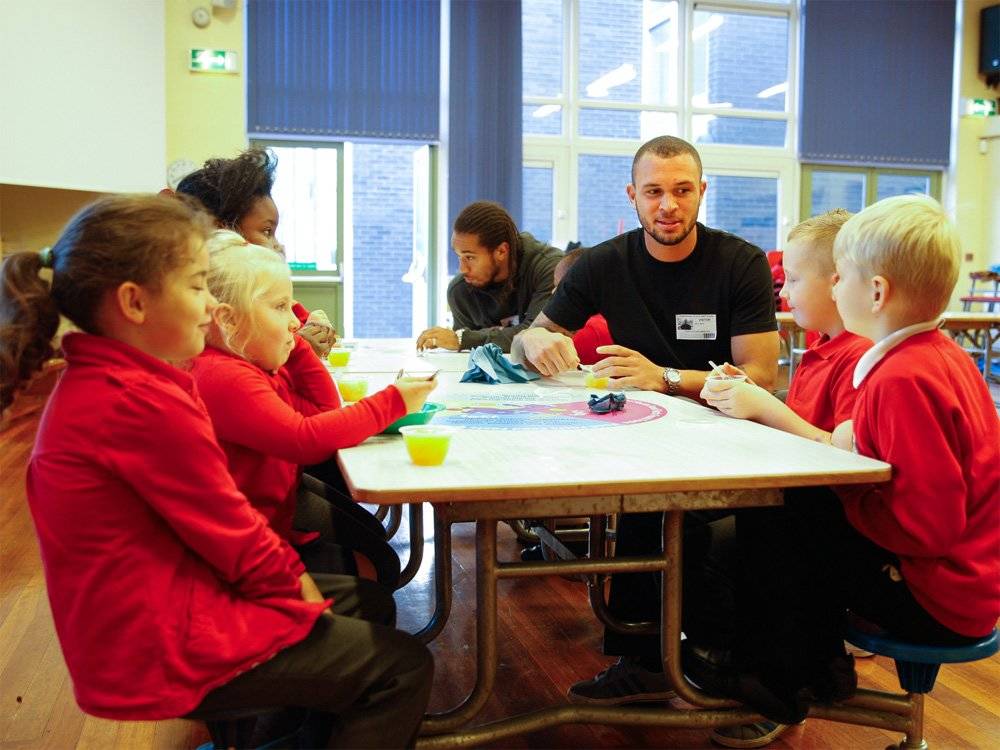 03 Oct

Dean Hoyle's Digest

It's been a great week so far on the pitch for the First Team, with back-to-back wins over Millwall and Wolves – but it's also been a great week for the Town Foundation. 

A lot is written and said about modern-day professional footballers in the media – often it's not too complimentary – but we've got some great characters in our squad, which was proven again this week. A couple of weeks ago, Joel Lynch and Sean Scannell approached the Foundation and asked if they could visit a local school that was benefiting from the charity's 'Early Kick-Off' breakfast club scheme, which provides healthy and nutritious breakfasts for children in our area. As a result, the pair visited the breakfast club at Lowerhouses on Tuesday alongside Club Ambassador Andy Booth and his namesake 'Captain Booth', the Town Foundation mascot.

Joel and Sean talked to the kids as they enjoyed their beans on toast and even went for a kick-about in the yard afterwards before joining in the school's 'Wake Up And Shake Up' exercise routines! These two lads are excellent ambassadors for Huddersfield Town and have made a big contribution to our community activities since they joined us in 2012. It's great to see them both embrace the Club and area as they have done and it makes it all the better when they do the business out on the pitch, like they did at Wolves on Wednesday night. 
Tuesday was a busy day for the Town Foundation, as it also launched a new Cookery Club initiative at Westborough High School in the afternoon. Several visitors including Foundation trustees went to the event, which starred a visiting chef who has worked with Gordon Ramsey in one of his London restaurants! Thanks to the donations of generous Town fans and businesses, the charity was able to fund the purchase of the equipment and will fund the supply of provisions on a weekly basis.  
One such donation came from Bond Dickinson LLP recently, who presented a cheque to the Foundation worth £1,200 at the recent home game against Middlesbrough. Matt Blakeley, Andrew Playle and Paul Ballesta from Bond Dickinson and Gibson Booth are picture above on the pitch with the Town Foundation's Sean Jarvis and Mandy Taylor. Personally and on behalf of the Club, I'd like to thank them for their support. 

Donations like that make the Town Foundation's work possible – please click HERE if you want to donate.