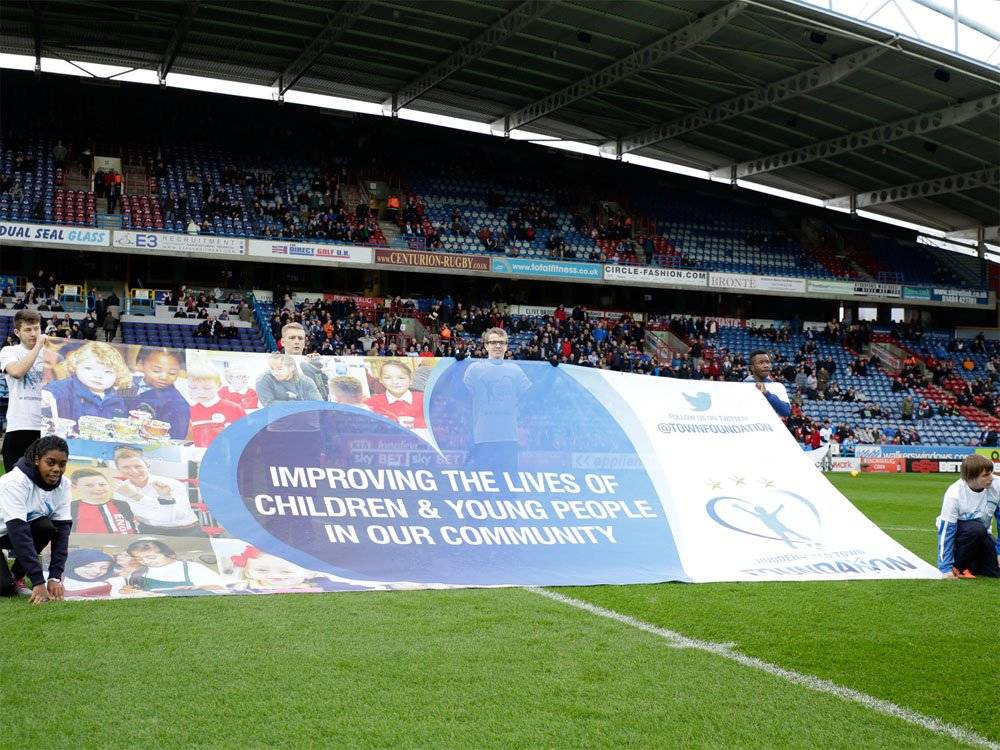 25 Nov

Foundation Fun Vs Sheffield Wednesday

Huddersfield Town used Saturday's big Yorkshire derby against Sheffield Wednesday to promote the great work the Town Foundation undertakes in the local community. 

The Foundation – the official registered charity of Huddersfield Town – works to improve the lives of young people in the area and the match day was used to highlight the success the charity has enjoyed.

A superb total of £1,279 was collected on the day by an army of volunteers through a bucket collection around the ground, with one of the volunteers – Peter Hansell – commenting:

"Once again the generosity of the fans has me feeling so proud." 

The Town players warmed up in front of the Sky Sports cameras in special t-shirts promoting the charity. A selection of signed tops were subsequently auctioned off in the prestigious White Rose Club after the full-time whistle, raising an additional £500!

Nine year-old Robbie Cartwright also presented a total of £250 on the pitch to Foundation Patron Andrew Gale and Trustee Dean Hoyle – an amount he raised for the Town Foundation by selling loom bands to his family and friends.

Lots of information about the charity's projects, such as the 'Early Kick-Off' breakfast club scheme that now serves over 1,000 healthy and nutritious meals every morning, was in Give Us An H on match day, along with comments from Dean Hoyle, Chris Powell and Tommy Smith.

Almost 800 of the children who benefit from the breakfast clubs attended the game in the Upper Tier of the Fantastic Media Family Stand, with Dalton School saying after the game:

"Our children that attended Saturday's match, along with their parents, absolutely loved it and we have had a few requests to send their thanks. They said the view from the Upper Tier was great and it was a thrilling game. A few did comment that their children appreciated that it was a special treat and some will attend more regularly when they can afford. The relationship between these families is very positive and wouldn't be the same if it wasn't for our breakfast club. We have been going for a while now but never take it for granted. We hope you made lots of money for the Foundation and we will continue with our own fundraising day in June." 

Other entertainment on the day came from Westborough High School's Samba Band, which entertained the crowds outside the Direct Golf UK Stand, as well as a 'kick the ball in the van' competition provided by club partner Northern Commercials.