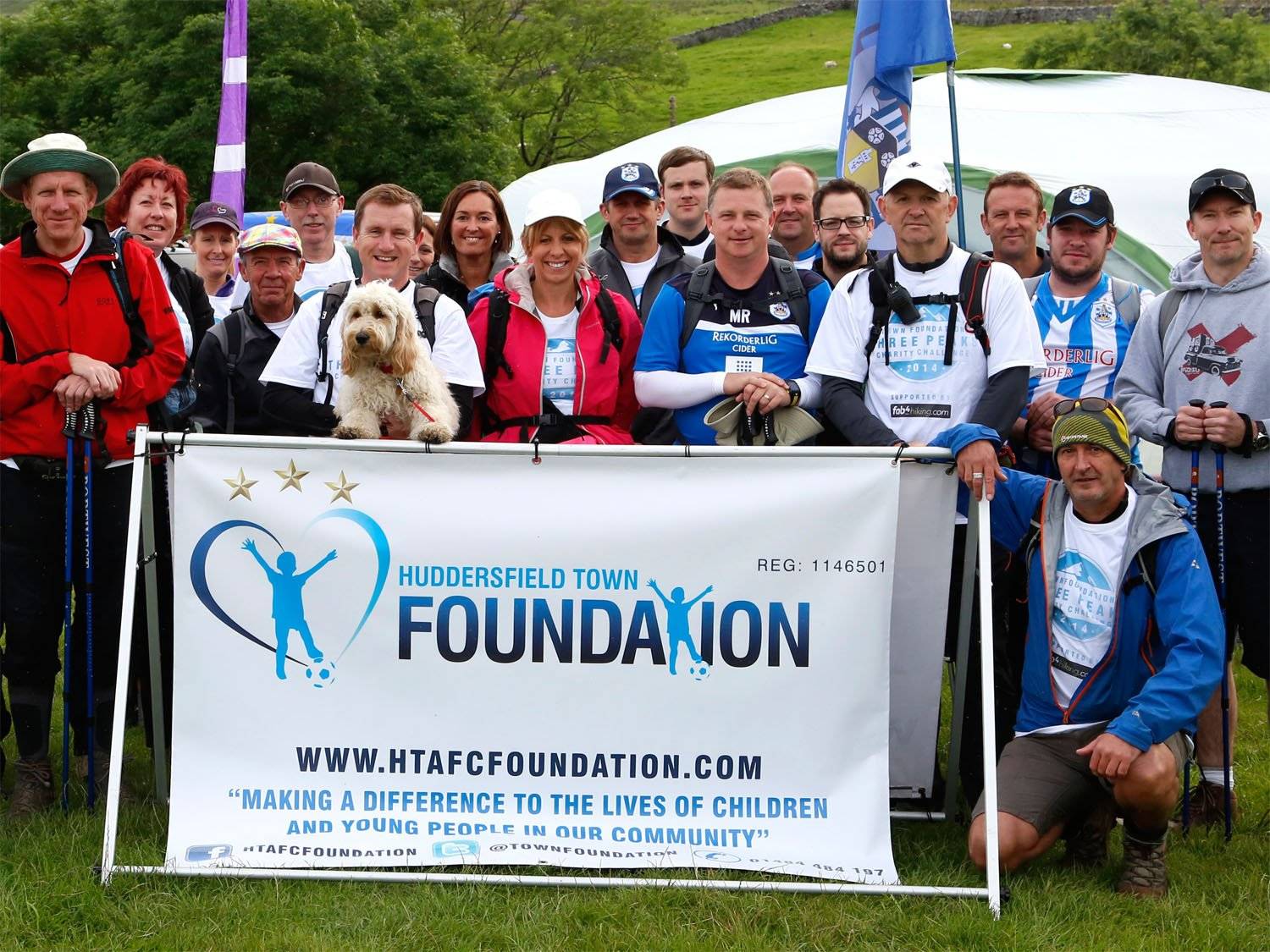 27 Feb

The Three Peaks Challenge Returns!

After the success of the inaugural event in 2014, the Town Foundation's Three Peaks Challenge is returning this year! 

The Foundation is looking for corporate supporters to enter team of four (either sole company entry or mixed team members) to take on the challenge and fundraise alongside Huddersfield Town Chairman Dean Hoyle. 

The walk will begin early morning on Friday 12 June 2015 and the goal is to achieve all three peaks (a distance of approximately 24.5 miles) within a maximum of 12 hours. The walkers will be accompanied by a team from Kuta Outdoors, who will provide expert guidance. 

A minimum sponsorship per person would be required with the aim to raise funds for the invaluable work the charity undertakes across the local area to improve the lives of children and young people.  

For a review of last season's successful walk, click HERE.

This year the walk will be supported by Strikes Collection Services, one of Huddersfield Town's commercial partners. 

Chris Bane of Strikes CS commented:Â 

"Having experienced the Yorkshire Three Peaks Corporate Challenge personally last year, I can say hand on heart that this has to be one of the most rewarding fundraising events that I have ever been involved in, especially as it is for a charity close to my heart.  

"Our relationship with The Town Foundation simply continues to develop and grow – from the visit to an Early Kick-Off Breakfast Club at Dalton to attending numerous fundraising events and recently, sponsoring Player Joel Lynch (Charity Ambassador) on behalf of the charity." 

The Town Foundation's Fundraising Manager Mandy Taylor added:  

"Last year's Three Peaks Challenge was a very successful fundraising event for the Town Foundation – and I'm hoping it'll be bigger and better in 2015! 

"As well as testing yourself in a real challenging task, everyone that participates will be raising money for a superb cause and making a real difference to the lives of youngsters in our community; a particularly worthwhile cause.  

"I urge anyone who may be interested to contact me via email on mandy.taylor@htafc.com for further information." 

The walkers will arrive at Horton-in-Ribblesdale on Friday at 6.45am in preparation of the 24.5 mile walk over the Yorkshire Mountains of Whernside, Ingleborough and Pen-y-ghent. Â Â 

Town fans will be able to follow the progress of the walkers on the day using the hashtag #3Peaks on the @townfoundation account.  

If you can donate anything towards the walk, please visit www.justgiving.com/HuddersfieldTownFoundation.