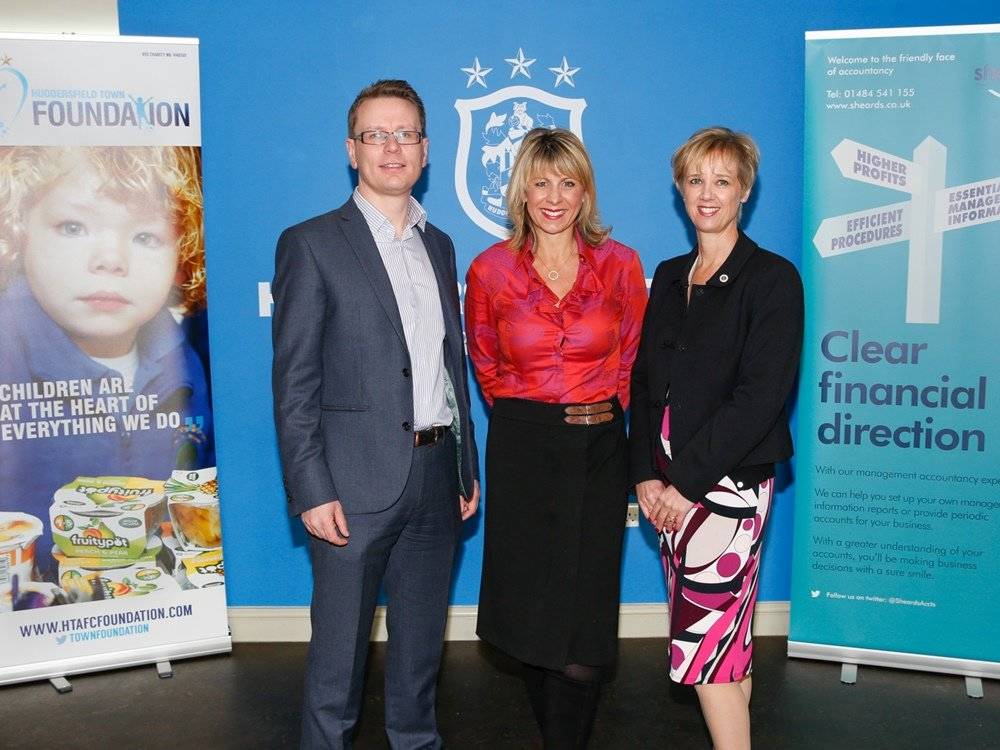 12 Mar

Sheards Announces Town Foundation Partnership

Leading Huddersfield accountancy practice Sheards Accountancy Ltd. has announced a partnership with the Town Foundation.

The partnership will see Sheards undertake a variety of fundraising and volunteering efforts throughout the year to support the Town Foundation who's aim is to improve the quality of life for young people across Huddersfield and the West Yorkshire area through a variety of activities, namely its hugely successful 'Early Kick-Off' Breakfast Clubs.

Kevin Winterburn of Sheards Accountancy commented:

"After witnessing the impact the Huddersfield Town Foundation has had on the local community over the past 12 months and the sheer determination of the people behind it we felt we had many skills we could lend to the foundation to ensure their continued success. We are very much looking forward to working alongside Mandy and the rest of the team".

Mandy Taylor of Huddersfield Town Foundation commented: "To be supported by a local business with strong links within the town spanning over a century, really is an honour. The charity serves up to 1,000 healthy breakfasts each school day to deserving children in our community and every new corporate supporter ultimately ensures that we can not only sustain our 16 Early Kick-Off Clubs and other key initiatives but also develop and grow.  I really do look forward to not only raising vital funds but awareness with all the hardworking team at Sheards Accountancy".

Sheards have a number of fundraising activities lined up which includes their annual curry night on 20 April, which has historically seen over 100 local professionals in attendance. 

To book your place at the curry night click HERE!