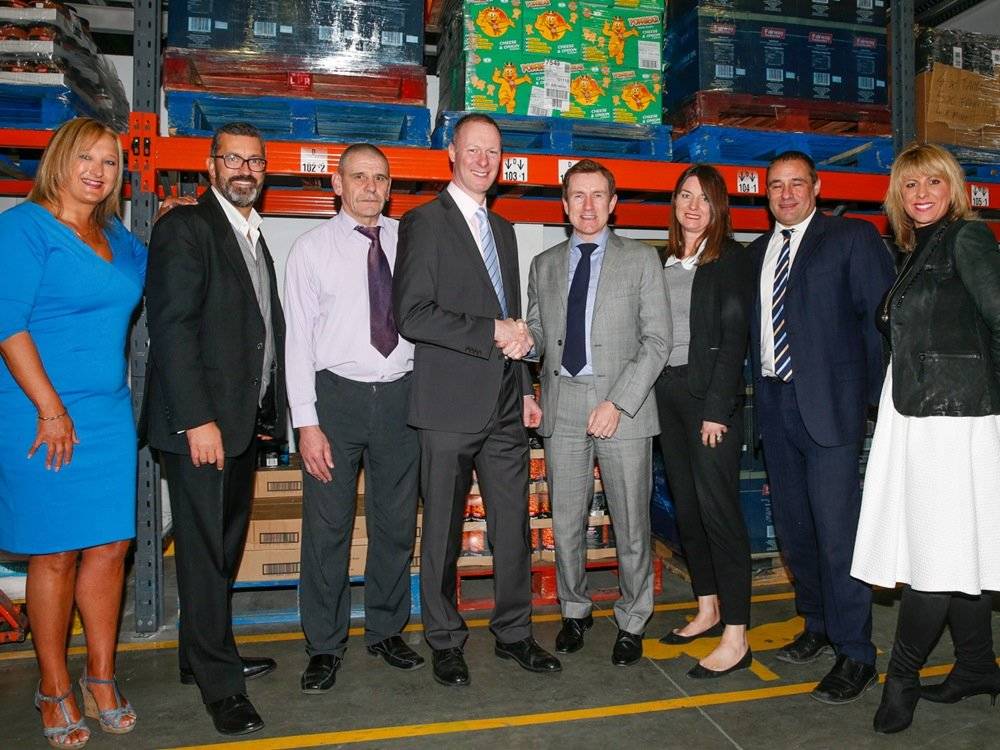 28 Mar

Town Foundation Serves 1/4 Millionth Breakfast!

It's been a landmark week for the Town Foundation, which has now served 250,000 breakfasts to local children since its inception in July 2012!

There are now 16 'Early Kick-Off' breakfast clubs operating in schools across our area serving up to 1,000 free, healthy and nutritious breakfasts every day to ensure the children are fully prepared for their day.

To celebrate this achievement the founder of the Town Foundation, Dean Hoyle, visited Total Foodservice – one of the key partners helping to make this achievement possible.

Total Foodservice provides and packages the food for the breakfast clubs at cost price in support of the charity. 

Dean is pictured with Total Foodservice's Managing Director Simon Howarth at the company's Huddersfield base.

Dean said: "This is a fantastic landmark for the Town Foundation. The 'Early Kick-Off' breakfast club project has gone from strength to strength and has grown far faster than we believed it would.

"The Town Foundation was set up to make a difference to the lives of children and young people in our area and this is one of the ways we are achieving that.

"I would like to thank the Total Foodservice for providing the food for the breakfast clubs. They are one of the main stakeholders that has helped make these clubs a success. There are countless other organisations and individuals that deserve special praise too, so thank you to everyone who has contributed." 

Total Foodservice Managing Director, Simon Howarth added: "Having been part of the Town Foundation breakfast club project from its inception, Dean had the idea and vision. Total Foodservice made it happen!

"Now some two and a half years on, with 250,000 breakfasts served and all the effort everyone involved put into this project, to reach this milestone is certainly worthwhile.

"Total Foodservice is a fifth generation family run business with our roots established in Huddersfield.

"Starting in the 18 hundreds as potato merchants though to Green Grocers inthe sixties, now with a full foodservice range with two depots in Huddersfield and Clitheroe.

"We want to give something back to the community. Helping children to start off the day with a healthy meal is very rewarding with many other benefits, not just a satisfying breakfast.

"We are and shall continue to help the Town Foundation put smiles on the faces of young people, hopefully making a little difference to their and families for the future."

The 17th 'Early Kick-Off breakfast club is set to be announced by the Town Foundation in early June as the project continues to grow throughout the area.

The charity was officially launched in July 2012 to help benefit youngsters across the community. 

If you want to get involved with the Town Foundation, please email Mandy on mandy.taylor@htafc.com or call 01484 468205.