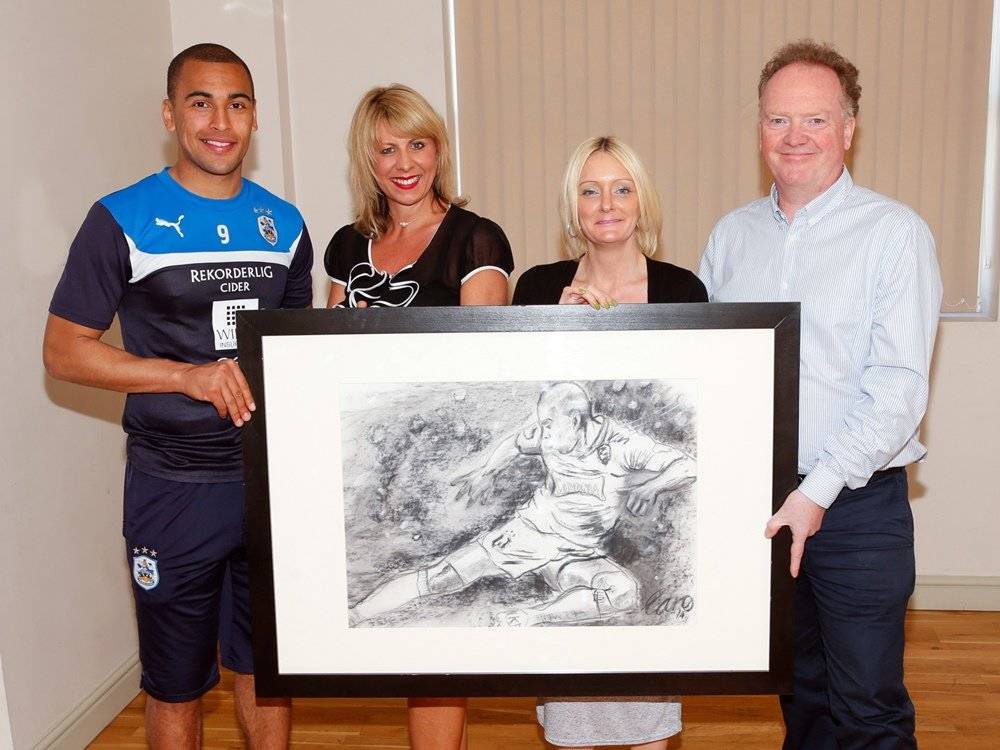 07 May

Unique Drawings Donated To Town Foundation

The Town Foundation – the official registered charity of Huddersfield Town – will receive important funds thanks to the generosity of a local businessman.  

The Town Foundation has received a donation of two charcoal paintings, bought at an auction last year in aid of the Yorkshire Air Ambulance.

Julian Goodall, of Goodall's Caravans, purchased two unique drawings of Town strikers Nahki Wells and James Vaughan at the charity auction and has recently donated these portraits to the Town Foundation.  

These two drawings by renowned local artist, Caro Ward, were donated so that the Foundation can sell them at a fundraising event in the near future.  

Ward commented on her artwork, stating: "My artwork are love affairs that capture the feeling connection."  

Julian recently visited Huddersfield Town's PPG Canalside training complex to meet the two Town players, who both kindly signed the reverse of each of their portraits.  

Mandy Taylor, the Town Foundation's Fundraising Manager, also shared her thoughts on the donation:  
"We are extremely grateful to Julian for his exceptional generosity and look forward to seeing these unique pictures gracing someone's office wall or home one day." 
Donations like that of Julian have helped the Town Foundation improve the lives of children and young people across West Yorkshire through projects such as the 'Early Kick-Off breakfast clubs, which have now served over 250,000 healthy and nutritious meals to children across the community.  
More of Ward's artwork can be found at www.paintingsbycaro.co.uk – whilst to find out more information about these unique pieces of art please contact mandy.taylor@htafc.com.