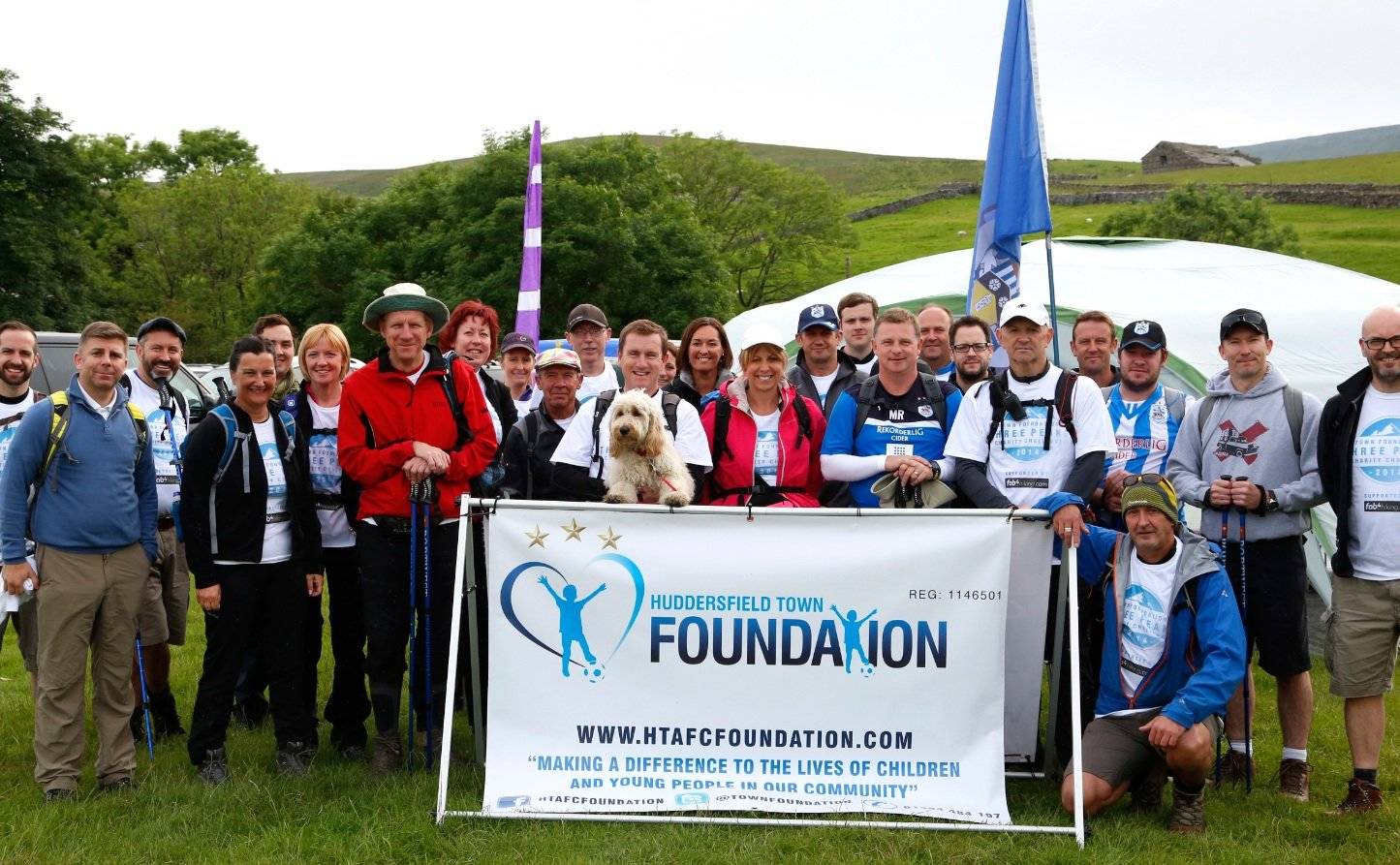 13 May

Three Peaks Corporate Challenge – 12th June 2015

The Foundation is looking for corporate supporters to enter team of four (either sole company entry or mixed team members) to take on the challenge and fundraise alongside Huddersfield Town Chairman Dean Hoyle.

The walk will begin early morning on Friday 12 June 2015 and the goal is to achieve all three peaks (a distance of approximately 24.5 miles) within a maximum of 12 hours. The walkers will be accompanied by a team from Kuta Outdoors, who will provide expert guidance.

A minimum sponsorship per person would be required with the aim to raise funds for the invaluable work the charity undertakes across the local area to improve the lives of children and young people.

This year the walk will be supported by Strikes Collection Services, one of Huddersfield Town's commercial partners.

The walkers will arrive at Horton-in-Ribblesdale on Friday at 6.45am in preparation of the 24.5 mile walk over the Yorkshire Mountains of Whernside, Ingleborough and Pen-y-ghent.

Town fans will be able to follow the progress of the walkers on the day using the hashtag #3Peaks on the @townfoundation Twitter account.

If you can donate anything towards the walk, please visit www.justgiving.com/HuddersfieldTownFoundation.