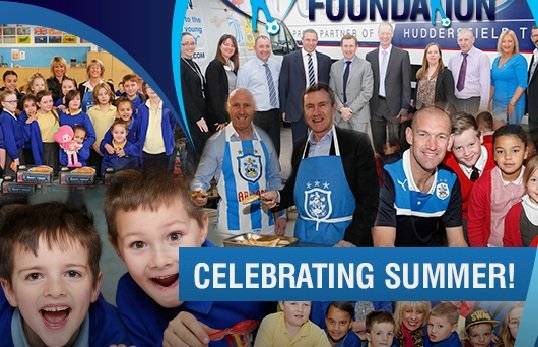 13 Jul

Celebrating Summer!

What an amazing school year it's been! The Town Foundation has created some brilliant memories with hundreds of pupils and we'd like to take this opportunity to thank you for your ongoing support of the charity.

Since inception in 2012 the Town Foundation has served over 300,000 breakfasts, this wouldn't be possible without the outstanding support from our 'Foundation Friends'. This school year alone we have served over 130,000 breakfast to our 17 Early Kick Off Breakfast Clubs.

The Town foundation makes a difference to the lives of local children every day. Our Breakfast Clubs are proven to impact positively on attendance, attainment and achievement, they also boost the community spirit and bring young people together.

Russell Ingleby, Head teacher at Hightown Junior and Infant School, commented: "Ensuring children get the best start in life is at the heart of what we do here at Hightown. Working in partnership with the Huddersfield Town Foundation and the Early Kick Off breakfast club scheme will ensure that we can give every child a healthy, nutritious and fun start to each and every day."

If you're interested in becoming a Foundation Friend please click here for more details on how to support the charity.