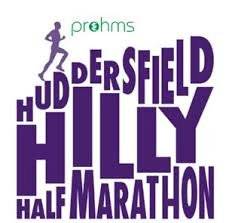 14 Jul

Huddersfield Hilly Half Marathon – 4th October 2015

We are pleased to announce that Prohms Huddersfield Hilly Half Marathon is back on the 4th of October, aiming for a record number of participants to raise money for this year's chosen charities, The Huddersfield Town Foundation and Forget Me Not Children's Hospice.

Returning for its 4th year the route resumes its challenging nature across town roads and off road country terrain which invites people to take on one of the most demanding and enduring half marathons in the country. The route itself begins on St Thomas Road before taking on some spectacular views across the Yorkshire countryside.

Find out more about the event here.