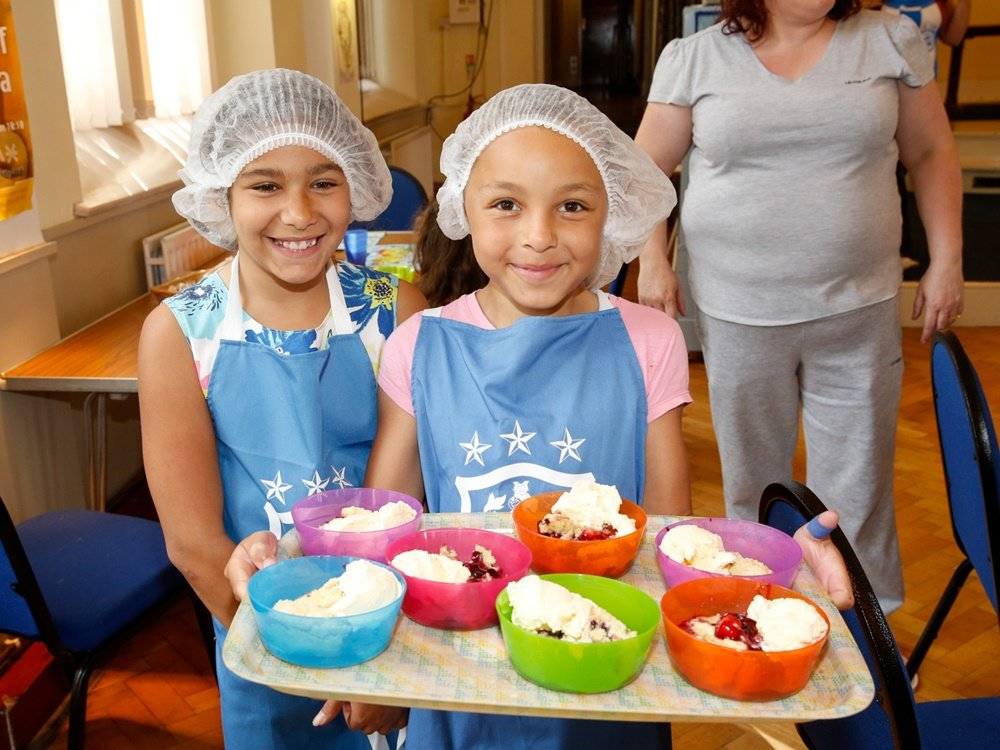 26 Aug

Kids Cafe Serves Up A Treat!

Local schools have been on their summer holidays recently, but that hasn't stopped the Town Foundation from continuing its work with children and young people in the area!

One successful initiative based within Longley and Lowerhouses Church has been the 'Kids Café'.

Supported by the charity, the Café has run on three days a week throughout the six week school summer holidays. Opening its doors to children living in the vicinity of the church, the café has opened at noon to offer a hot and healthy homemade meal and somewhere to spend time with company for a couple of hours. 

Representatives from the Town Foundation and its partners The Pink Link and Caterers Choice have both visited the Kids Café to witness its work first hand, when it served 40 children ranging from toddlers to teenagers a two course meal comprised of chicken, potatoes and home-made cauliflower cheese followed by a caramelised apple pie with custard!  All the food was created and served by a team of three girls of junior school age, carefully mentored by their Kids Café organiser, mentor and 'Cook in Charge' Wendy Marsden.  

During their visit, The Pink Link donated a commemorative toy truck to every child and Caterers Choice kindly donated a substantial quantity of its catering products, along with samples of its soon to launch Jelly Squeeze and Jelly Pots. 

The Town Foundation's Fundraising Manager Mandy Taylor commented: 

"This Lunch Club has really touched my heart.  

"When we committed to support the provision of food for the six week period, little did I realise the far-reaching impact that the scheme would have. It has given a sense of pride, community spirit, aspiration and hope to many.  

"The budding "young chefs" were all presented with certificates and gifts today, along with their team of helpers who behind the scenes tirelessly washed the pots." 

If you are interested in donating to the Town Foundation so it can contribute to local projects like this, please click HERE.