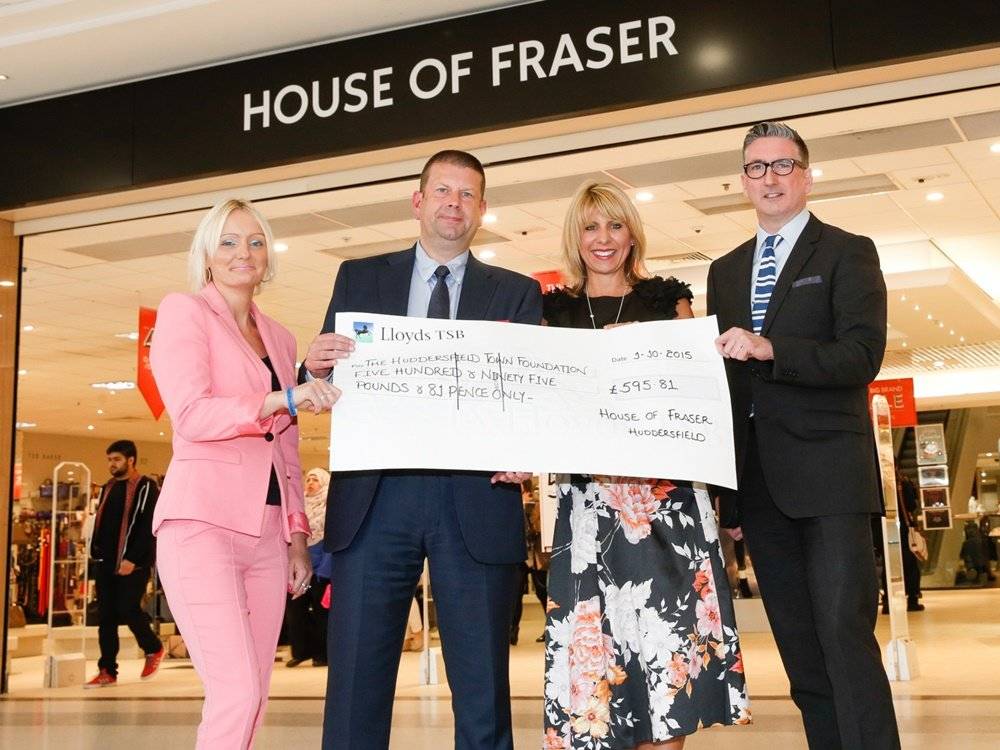 12 Oct

House Of Fraser's Relaunch Helps Town Foundation

House of Fraser has donated money to the Town Foundation after a successful store relaunch in Huddersfield.

The event was in partnership with the Foundation and raised a total of £595.81 over the evening.

The relaunch was at the House of Fraser store in the Kingsgate Shopping Centre on Thursday (8 October) between 5.30pm and 9pm and offered complimentary live entertainment, drinks and canapes for those who attended.

Huddersfield Town's official registered charity, The Town Foundation, aims to improve the quality of life for young people across Huddersfield and the West Yorkshire area through a variety of activities, namely its hugely successful 'Early Kick-Off' Breakfast Clubs.

Graham Woodward, House of Fraser Store Manager, said:Â 

"The Town Foundation is such an integral part of the local community and does a phenomenal job. 

"We hope that the money raised at the launch of our new look store will go towards helping children in and around the area. 

"We hope to work alongside the charity on projects in the future." 

Mandy Taylor of the Town Foundation said: "The atmosphere in the store that evening was simply amazing; the generosity and hospitality shown by Graham (Woodward) and his team to all our visitors simply exceeded all our expectations. 

"The prize draw lucky dip raffle, along with voluntary donations on the night, will make a real difference to our cause and we look forward to welcoming the store back to our sell out Ladies Lunch and Fashion Show in November."

The Ladies Lunch and Fashion Show, sponsored by Louise Woollard Financial sold out in July after an overwhelming amount of interest and will occur on Friday 13 November.