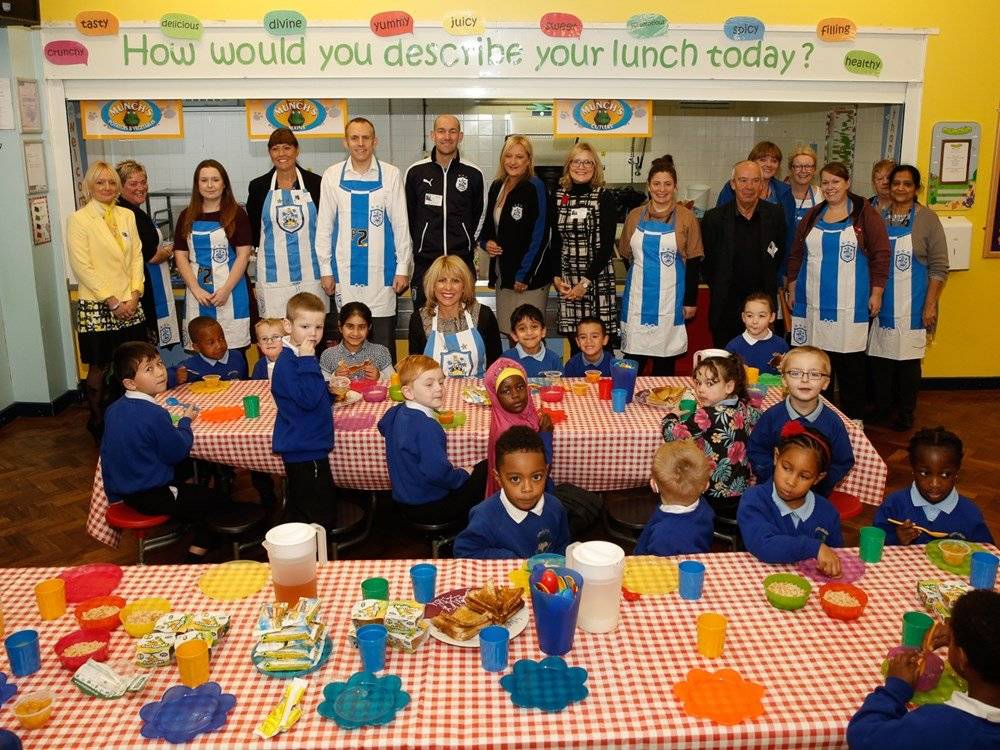 10 Nov

Latest Eko Breakfast Club Launched

The Town Foundation – the official registered charity of Huddersfield Town – expanded its hugely successful 'Early Kick-Off' breakfast club project to Dryclough CE (VC) Infants School on Monday morning.

Children queued for ten minutes at the school based in Crosland Moor as the Town Foundation launched its 18th breakfast club.

The clubs operate in schools across our local area and serve up to 1,000 free healthy and nutritious breakfasts every morning to ensure the children are fully prepared for their day.

For the launch at Dryclough, the Town Foundation was joined by two of their trustees, Caroline Lee and Stuart Bregan, key stakeholder and the latest Town Foundation friend, P2Technologies. P2Technologies is the latest company to support the charity both financially and through support and good-will.

Town Ambassador, Andy Booth, was also in attendance. He came along to acknowledge that Dryclough CE (VC) Infants has joined the School Partnership Scheme and presented it with a school partner's plaque.

The 'Early Kick-Off' breakfast club project has now served around 335,000 breakfasts since its launch in October 2012 and is gaining increasing closer to its goal of 500,000 breakfasts.

The Town Foundation's Mandy Taylor said:

"Seldom does a day go by when I am not humbled by the hard work and commitment of our local schools. To support the breakfast club at Dryclough is a pleasure and I feel certain that the club will make a positive impact on hundreds of children's lives."

If you are interested in getting involved with the 'Early Kick-Off' breakfast club project or want to get involved with the Town Foundation, please email Mandy on mandy.taylor@htafc.com or call 01484 468205.