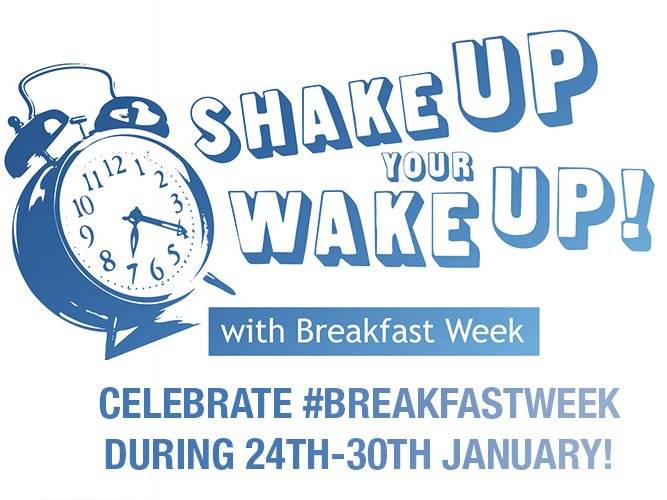 21 Jan

Foundation Ready For National Breakfast Week!

The Town Foundation – the official registered charity of Huddersfield Town – will ask supporters to 'Shake Up Your Wake Up' to celebrate National Breakfast Week from Monday 25 January! 

The 'Shake Up Your Wake Up' campaign includes an annual Breakfast Week celebration championing the importance of breakfast, which takes place every January. 

As part of its overall remit to improve the lives of children and young people in the local area, the Town Foundation launched the 'Early Kick-Off' breakfast club project in the autumn of 2012 and has subsequently served nearly 450,000 complimentary healthy and nutritious meals! 

Thanks to the support of the local community – both businesses and individuals – the project has now grown to serve breakfast to 1,200 children across 18 clubs each and every morning.  

Now the charity and the Club will use National Breakfast Week to throw the spotlight on the tremendous work that goes on behind the scenes to make the 'Early Kick-Off' project work. As well as surprise visits from players to the breakfast clubs in the region, several supporters of the Town Foundation will also get involved by holding their own 'Big Breakfasts' for employees and guests; these include Orchard Energy, Abzorb, Ferno, Fantastic Media, Blue Apple, PPG and P2 Technologies. 

The charity also wants YOUR help to raise its profile; send a picture of yourself enjoying a healthy and nutritious breakfast on social media using the hashtags #breakfastselfie and #BreakfastWeek! 

The Town Foundation's Fundraising Manager Mandy Taylor explained: 

"National Breakfast Week is a great opportunity for us to highlight the great success of the Foundation's 'Early Kick Off' project and to thank everyone who makes the breakfast clubs happen each and every morning.  

"Breakfast provides the young people who attend our EKO clubs with the energy and nutrients needed for an important day of learning at school, but they wouldn't be possible without the support of so many generous individuals and organisations.  

"The support the charity received during 2015's National Breakfast Week was superb and hopefully we can make it even bigger and better in 2016. "Every donation is gratefully received and can make a real difference in the life of a youngster that could live just around the corner from you."  

To make a donation, click HERE.