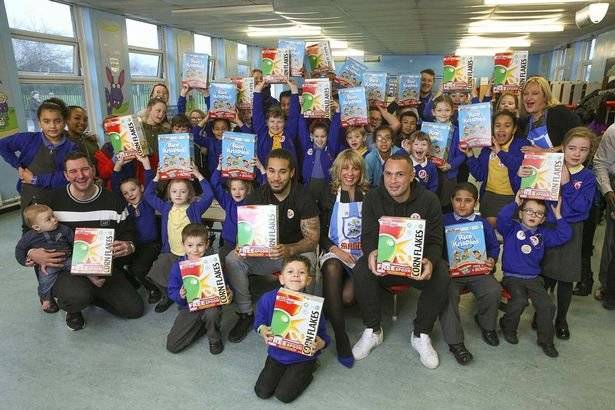 01 Feb

Dalton School Celebrates National Breakfast Week By Inviting Guests From Huddersfield Town

Pupils at Dalton School were munching their cornflakes with the best on Friday thanks to the Huddersfield Town Foundation. 

Children at the school's breakfast club were visited by Huddersfield Town players Sean Scannell and Joel Lynch, as well as HTAFC Director and Trustee of its Foundation Sean Jarvis.

The visit was to celebrate National Breakfast Week, which ran from Monday to Friday.

Community Liaison Officer for the school Angela Beaumont said: "They had breakfast first thing with the children and talked to them about how important it is for a healthy lifestyle.

"The children were really inspired to have footballers visit the school … and managed to get them to sign autographs."

The Breakfast Club is funded, along with 17 others in Kirklees schools, by the Huddersfield Town Foundation.

The charity helps support many local projects and has been running school breakfasts for 1,200 children for three years at schools like Dalton.

Mandy Taylor, fundraising manager for the Foundation, said: "It was the perfect opportunity to acknowledge and celebrate National breakfast Week.

"It's been all about promoting and encouraging kids to eat a healthy breakfast."

Read the full story here.