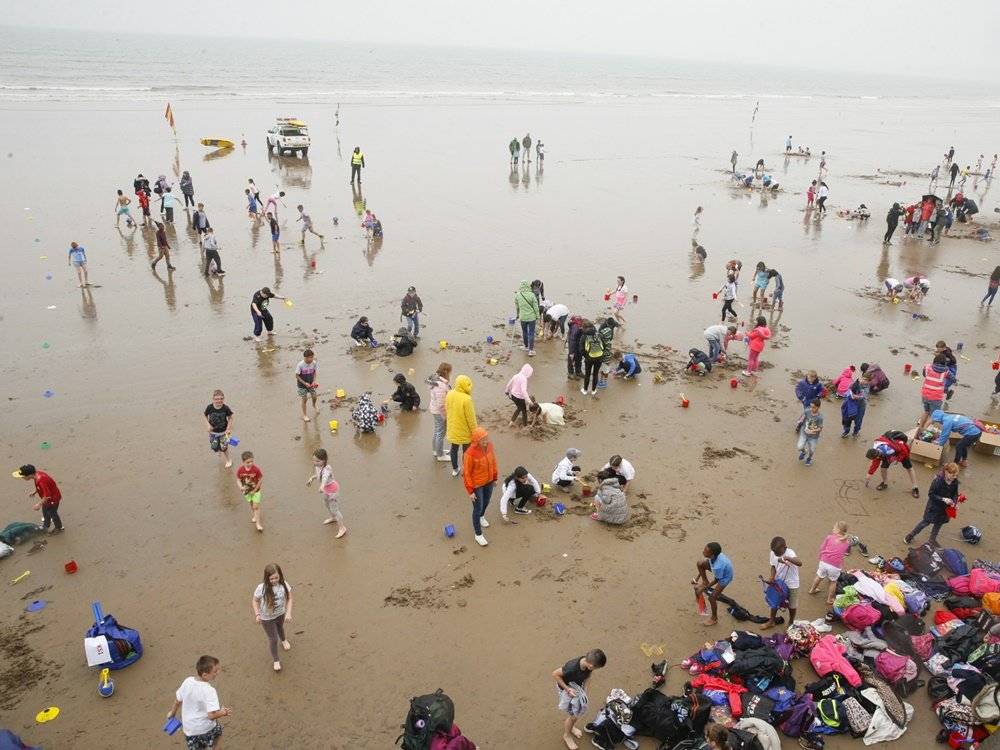 23 Jun

Town Foundation Kids Return To Filey!

After the success of the charity's inaugural visit in 2015, the Town Foundation took another 300 local children to Filey for a day to remember in June!

The children – once again from Huddersfield Town's partner Hillside Primary School – were joined by their teachers, school volunteers and the Town Foundation's Dean Hoyle, his wife Janet, trustees Stuart Bragan, Caroline Lee and Club Ambassador Andy Booth.  

Several volunteers also made the day possible, including Tina Boden – Founder of 'The Efficiency Angel' – Katy Flux of Robinwood Adventure Centre and Dobroyd Castle in Todmorden and Huddersfield Town Club Chaplain Dudley Martin. 

Huddersfield Town club partner Shepley Spring also kindly provided the children with free water for the day. 

After leaving on coaches from Huddersfield and making the 70-mile trip to the east coast, the children enjoyed a packed lunch before making their way to the beach. 

Despite some typically English weather conditions, the children enjoyed a traditional Filey favourite – a Punch & Judy show – before enjoying a dance to songs provider by a local children's entertainer.  

The day at the coast was completed with a delicious ice cream before the return journey. 

The Town Foundation's Julie Sheffield commented: 

"On the back of the success of the first trip to Filey in 2015, it was an absolute 'no brainer' to repeat the journey with another 300 local children this year.

"However, the journey would not have been possible without the support of the volunteers on the day, the Foundation staff, the fantastic staff at Hillside School and – most importantly – the people who have donated money to the Town Foundation.

"The kids had a fantastic day – despite the weather – and I'm sure it will be a day that lives long in their memories."

Donate to the Town Foundation now – click HERE!