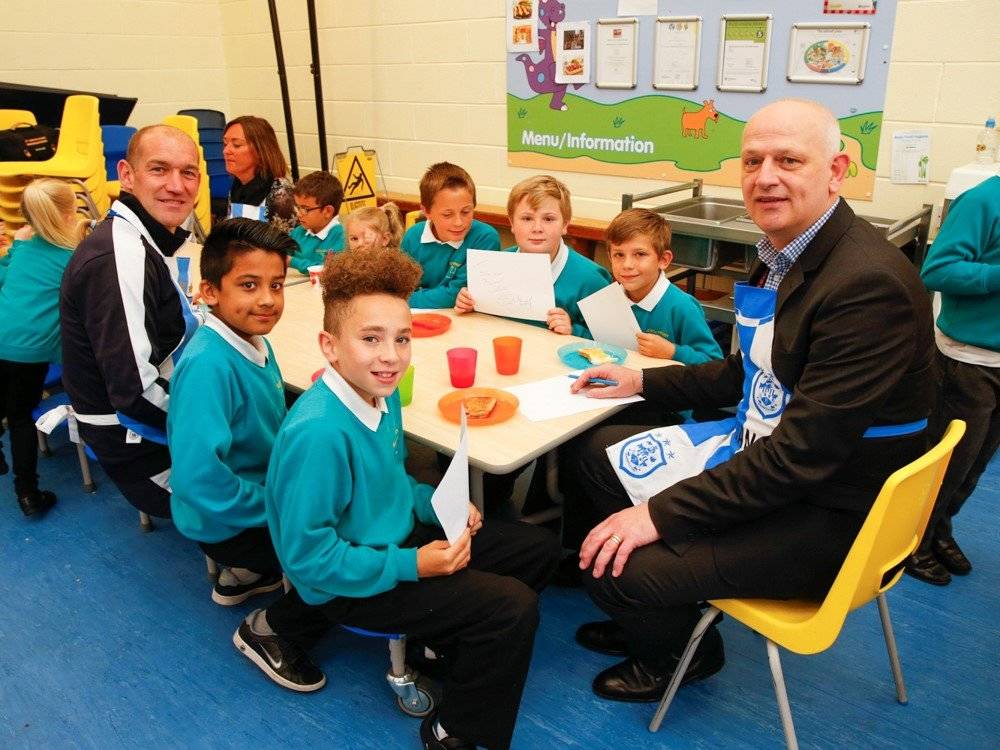 28 Jun

Another Breakfast Club Opened!

The Town Foundation – the official registered charity of Huddersfield Town – recently expanded its hugely successful 'Early Kick-Off' breakfast club project to include Beech Primary School in Huddersfield. 

Beech, based on the site of Huddersfield Town's school partner Royds Hall Community School, has become the 19th location to operate one of the Town Foundation 'Early Kick-Off' breakfast clubs in the process. 

Among attendees at the launch morning were Huddersfield Town's Chief Executive Julian Winter, Town Director and Foundation Patron Ann Hough and Club Ambassador Andy Booth. 

Several supportive business that make the 'Early Kick-Off' project possible were also on hand to celebrate and help out, including Pete Harling, Sarah Crowther and Nosheen Bukhari from club partner Chadwick Lawrence; Teresa Whyte from Total Foodservice and Chris Worsley from Easy Fireplaces.  

The clubs operate in schools across our local area and serve up to 1,000 free healthy and nutritious breakfasts every morning to ensure the children are fully prepared for their day. The 'Early Kick-Off' breakfast club project has now served almost 400,000 breakfasts since its launch in October 2012 and is gaining increasing closer to its initial goal of half a million breakfasts served! 

The Town Foundation's Julie Sheffield commented: 

"The success of the 'Early Kick-Off' breakfast club initiative has been the outstanding success of the Town Foundation since its inception back in 2012 and we're delighted to see it expand even further with the opening of Beech's club. 

"Once again, I would like to thank everyone who has made this possible through their financial support and by giving up their time to come to the breakfast clubs." 

If you are interested in getting involved with the 'Early Kick-Off' breakfast club project or want to get involved with the Town Foundation, please email Julie on julie.sheffield@htafc.com or call 01484 468205.