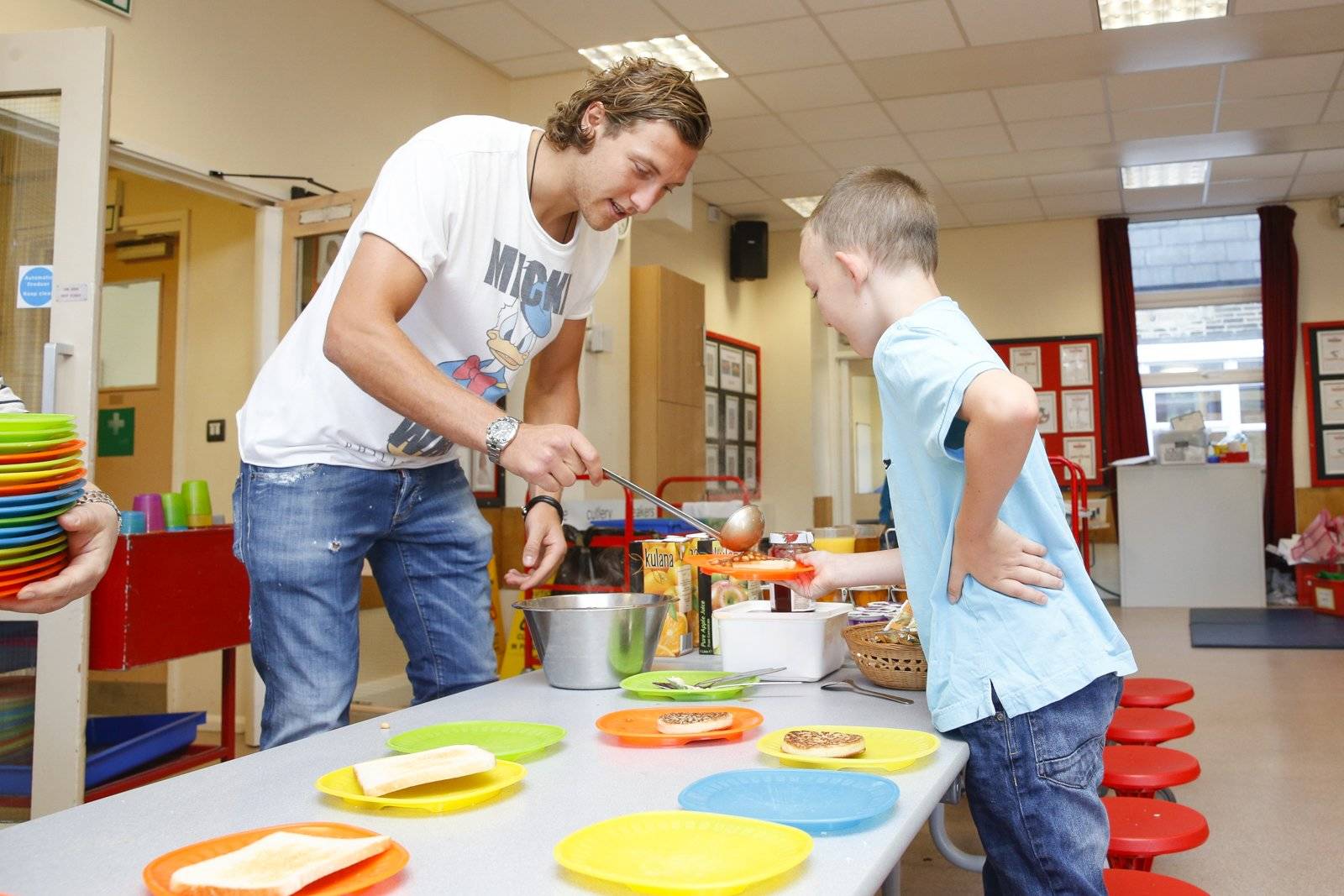 11 Jul

'hef' Shakes Up His Wake Up!

Summer signing Michael Hefele made a surprise first visit to one of the Town Foundation's 'Early Kick-Off' breakfast clubs on Friday. 

The former Dynamo Dresden captain visited Hightown J, I & N School in Liversedge to witness the excellent start to the day the breakfast club affords the pupils. 

25 year-old Michael threw himself into the experience, getting started by serving breakfast to the children before sitting and enjoying breakfast with the pupils and signing autographs. 

He also handed out flyers promoting Town's #WagnerRevolution Season Card offer, which means that two adults and two kids can come to Town's games for less than £20 combined next season!

The Town Foundation's Julie Sheffield explained:

"It was fantastic to see Michael make his first visit to one of the Town Foundation's 'Early Kick-Off' breakfast clubs late last week.

"As a newcomer to the area, Michael is really keen to get to know the community and in particular what the Club does outside putting a team on the pitch every weekend.

"He really launched himself into the morning, getting to know the fantastic pupils at Hightown from the off. He's already said that he plans to visit the breakfast clubs again soon and I'm sure the kids are really excited about seeing him again.

"Having the support of the players is really important to the charity; they really help to raise the profile of the brilliant work that goes on every morning across the region."

Launched in late 2012, the Town Foundation is the official registered charity of Huddersfield Town and aims to make a difference in the lives of young people across the local area.

Its pinnacle project, the 'Early Kick-Off' breakfast clubs – such as the one at Hightown – now serve over 1,000 meals every morning across 19 clubs.  

Since the Town Foundation's inception, almost 500,000 breakfasts have now been served to local children.