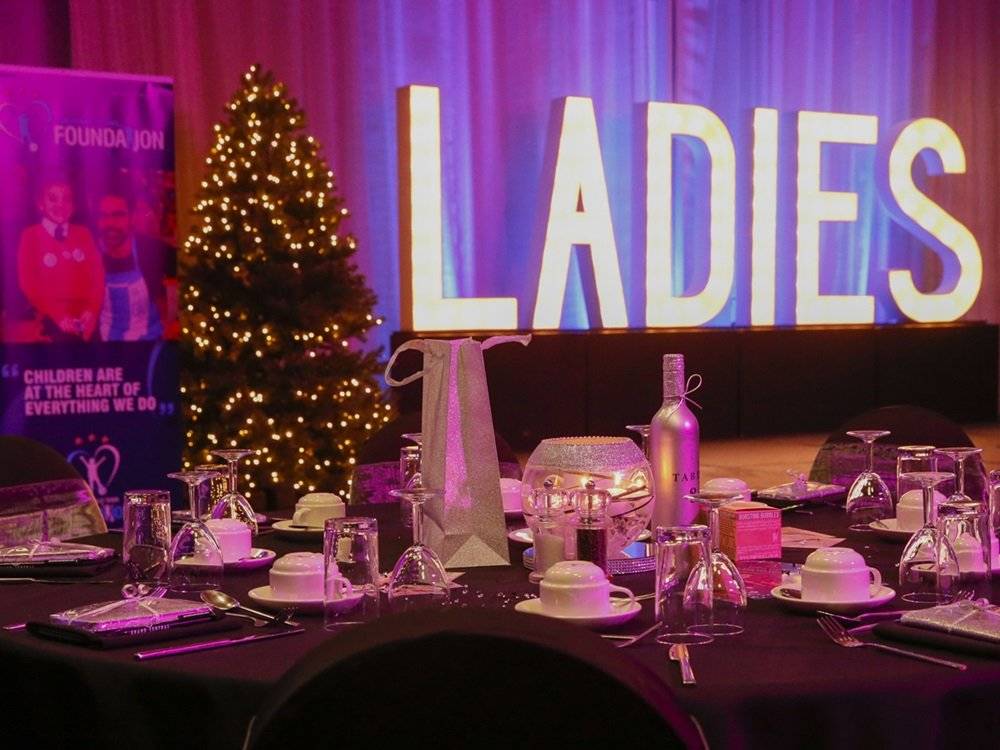 30 Nov

Over 160 Ladies Enjoy Ladies Lunch

160 ladies were spoilt with entertainment at the Town Foundation's annual 'Ladies Lunch' event on Friday afternoon.

Upon arrival at the event, which was sponsored by KC Communications, the ladies were greeted by a unique welcoming committee and a drink reception at 11am on Friday 25 November.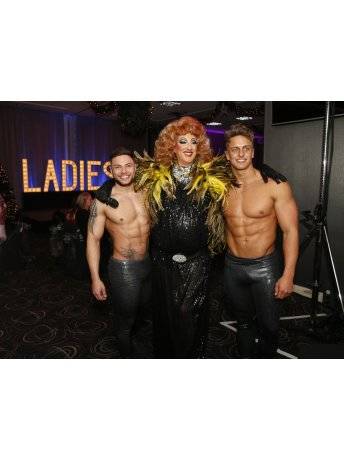 The ladies indulged in some shopping during the morning as they took advantage of the special stores that were inside the boxes of the John Smith's Stadium. The local businesses were supporting the event and sold items ranging from candles to jewellery.
Throughout the afternoon, they all took part in fundraising for the event which included a raffle – with some ladies walking home with the main prizes of two live final tickets for ITV's 'The Voice' and a full car valet from Audi.
Following the raffle the ladies were thoroughly entertained by the internationally celebrated drag act, Globe Girls, before the after party with singer Vicky Fee. It is anticipated that around £3,000 pounds has been raised.
The money raised will go towards the work that the Town Foundation undertakes in our community to improve the lives of children and young people, such as the 'Early Kick-Off' breakfast club project.
Huddersfield Town Foundation's Fundraising Manager, Julie Sheffield said:
"I would like to thank everyone who was involved in making the Ladies Lunch happen, especially Katrina Cliffe from KC Communications.
"I would like to give a special mention to Swooshed for helping us with all the lighting and the PA system as without that we wouldn't have been able to have an event full of entertainment.
"All the feedback I have received so far has been fantastic and I would also like to give a special thanks to Globe Girls and Vicky Fee for their brilliant entertainment. They got all the ladies involved and they all enjoyed the event.
"As a Foundation we really enjoy putting event like these on and we are really happy with the amount of money we have raised from it; thank you to everyone who attended."
Katrina Cliffe, Managing Director at KC Communications commented:
"KC Communications were delighted to be involved with this year's Ladies Lunch. 
"The feedback received from both our guests and others who attended the ladies lunch have been simply outstanding and it's safe to say this was a Ladies Lunch like no other and is something that both I and many others will remember for years to come. 
"It has been a pleasure working alongside Julie these past few months, she has worked amazingly hard to pull off such a successful event and we look forward to working with her again next year."
The Huddersfield Town Foundation would also like to give special thanks to the LV volunteers, Sodexo, Fantastic Media, Popaball and Something Hired (#printer).