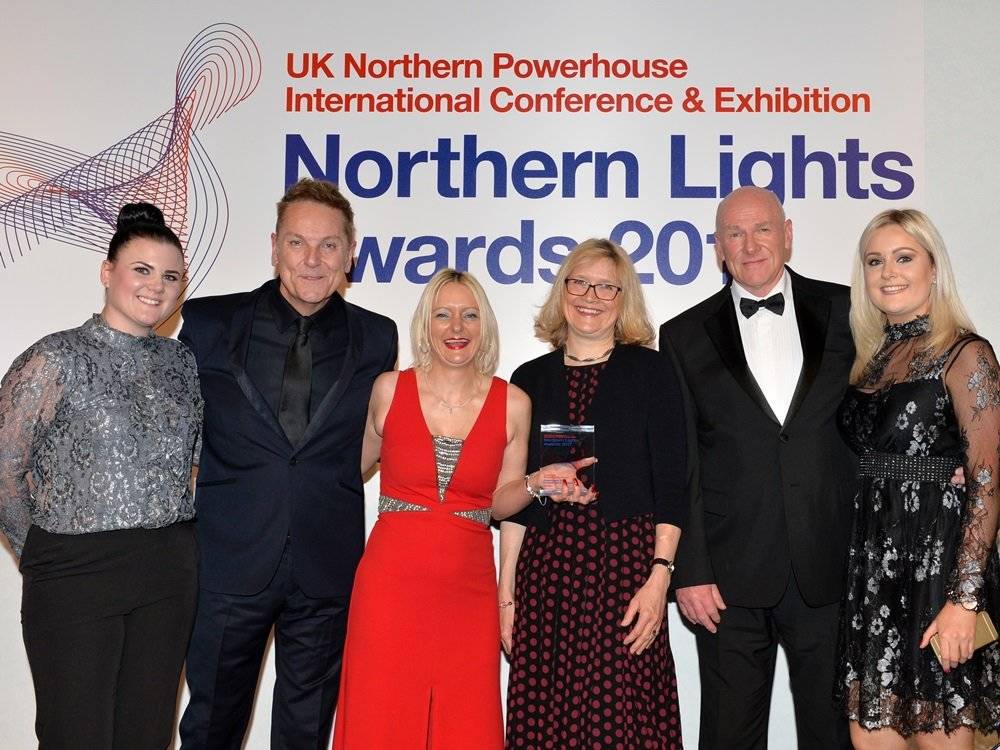 23 Feb

Town Foundation Wins Prestigious Award

Huddersfield Town Foundation won the Corporate Social Responsibility award at the prestigious Northern Lights Awards 2017.

Julie Sheffield, Fundraising Manager at the Huddersfield Town Foundation, received the award on behalf of the charity at the award ceremony on Tuesday 21 February held at the Lancashire County Cricket ground Old Trafford.

The Foundation was one of three nominations to be shortlisted for the award that was open to any organisation in the Northern Powerhouse geographical area that is providing outstanding and leading edge Social Responsibility.

Cundell, an international consultancy firm that provides engineering, design and sustainable solutions for the built environment and Purcell, architects, designers and historic building consultants specialising in conservation and preservation, were nominated for the award alongside the Town Foundation.

Special guests at the awards consisted of multiple award winning comedian Brian Conley and Lord Kerslake, who chairs a number of bodies including Sheffield Hallam University.

Conley presented the CSR award to the Foundation, after receiving the award one of organisers proclaiming "the Huddersfield Town Foundation should be very proud with the award as it was a very strong category this year."

Over 500 people attended the awards ceremony and the Town Foundation had one of the 54 tables.

The table includes people from a number of businesses that have sponsored and helped the Town Foundation over the last year; this includes Julie Sheffield (Town Foundation, Fundraising Manager), Caroline Lee (Town Foundation Trustee), Tom Farrell (Member of the Town Foundation), Susan Smith (Abzorb), Beth Saville (Fantastic Media), Katrina Cliffe (KC Communications), Vicki Davenport and Beverly Shelton (Pink Link), Naomi Petrou-Brown and Jason Petrou-Brown (Pure Legal).

The overall aim of the Huddersfield Town Foundation is to help improve the quality of life for young people across Huddersfield and the West Yorkshire area.

Julie Sheffield, Fundraising Manager at the Town Foundation commented:

"I am absolutely delighted that the Town Foundation has won the Corporate Social Responsibility award at the 2017 Northern Lights Award.

"It was a fantastic moment for everyone involved with the Foundation and really shows the good work we have been doing in our local community.

"The evening was excellent for everyone involved and it was great to spend the ceremony with a number of people who have helped the charity since its inception.

"I'd like to thank Northern Powerhouse for holding the ceremony and for recognising the good work a number of organisations do through the 15 different awards and categories."

To get involved with the Foundation please contact Julie Sheffield on 01484 468205 or email julie.sheffield@htafc.com.