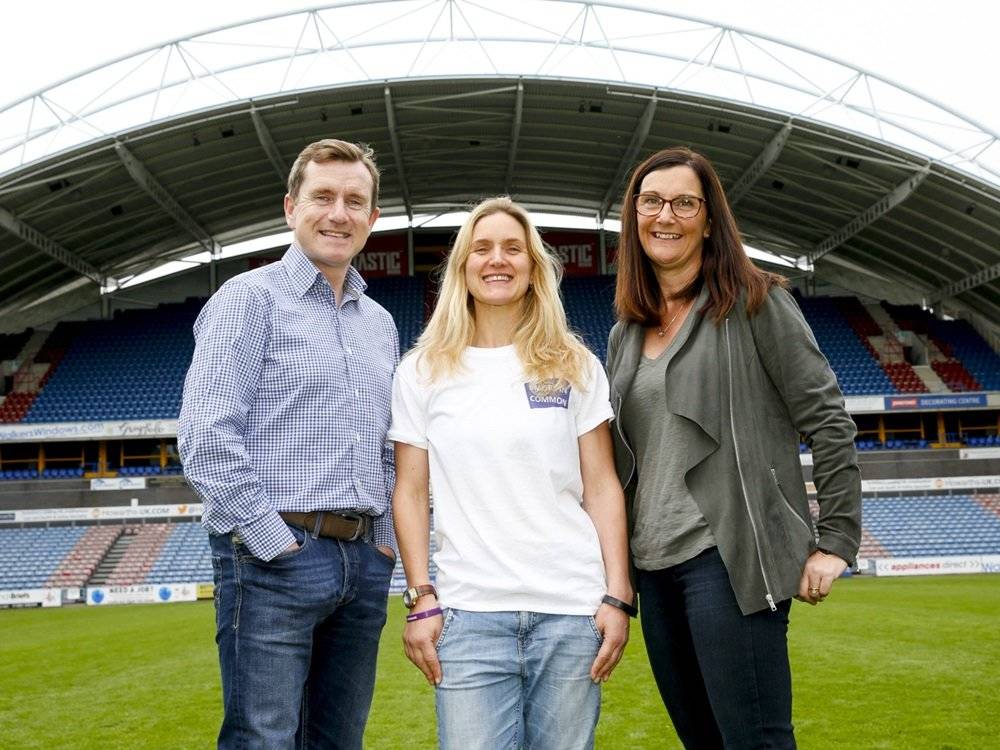 22 May

Back Dean & Janet's Bike Ride To Wembley!

Huddersfield Town Chairman Dean Hoyle, alongside his wife Janet, are getting back on their bikes again so that a myriad of people from different backgrounds and areas of Huddersfield can have a day to remember by attending the Club's Sky Bet Championship Play-Off Final at Wembley on Monday 29 May 2017. 

Just as he did for Town's last Play-Off Final at Wembley in 2012, Dean – alongside his wife Janet and five other cyclists – will get on their bikes and cycle to the capital to raise funds under the Town Foundation banner, covering around 200 miles in the process.

Dean also raised money to take local children to Old Trafford for the League 1 Play-Off Final of 2011.

Any money raised through sponsorship will be used to give an estimated 200 Huddersfield locals from a myriad of different backgrounds a day to remember, paying for tickets and travel to Wembley for the Play-Off Final.

Dean explained:Â 

"Football is quite unique in its ability to bring people of different backgrounds together and the Play-Off Final gives Huddersfield Town a huge opportunity to make an impact on this front.

"I've been really inspired by the work that has been carried out in our area by the 'More In Common' charity, setup in honour of Jo Cox. As Jo now famously said, "we have more in common than that which divides us." I completely agree and think that, by raising money, we can take around 200 Huddersfield people from all different backgrounds to the game together as one for a day to remember. 

"Nobody should be marginalized or disadvantaged on the basis of their identity. That is not what Huddersfield Town is about and I want to illustrate that on the greatest stage of all, Wembley. I hope the community gets behind this idea and helps to create something special."

Dean and Janet are pictured above with Kim Leadbeater of the 'More In Common' charity.

If you want to donate to the ride, please click HERE to access the ride's JustGiving page.