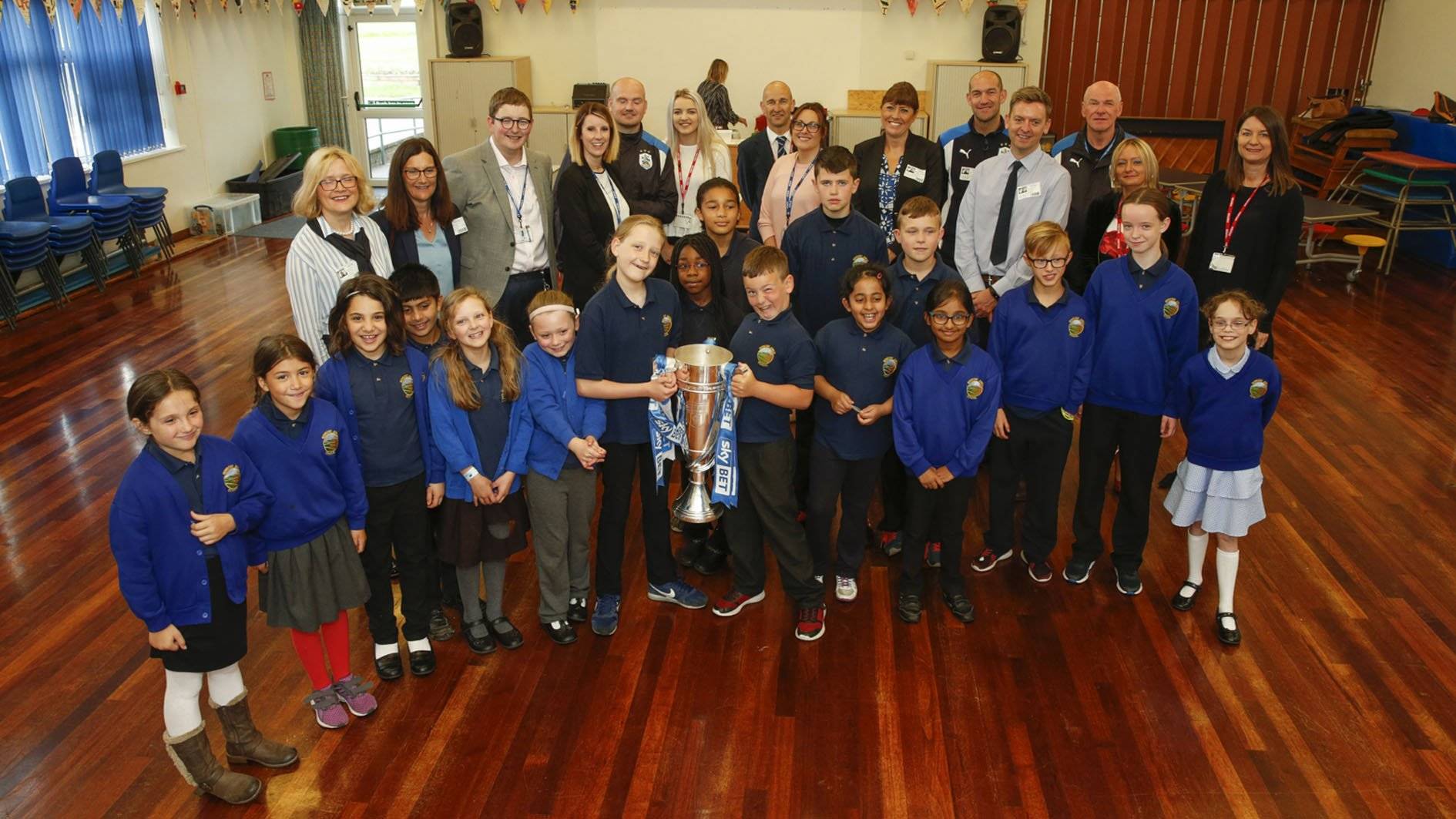 07 Aug

24th Breakfast Club Opens At Newsome Junior School

Huddersfield Town Foundation has opened its 24th 'Early Kick-Off' breakfast club at Newsome Junior School as the campaign continues to expand.

Having recently entered its fifth year in existence, the Breakfast Club provides 1,000 children with the perfect start to the day serving up a free and healthy breakfast.

In attendance was Julie Sheffield, Charlotte Brearley and Tom Farrell from the Town Foundation, along with trustees Janet Hoyle, Caroline Lee and Club Ambassador Andy Booth accompanied by the Championship Play-Off Final Trophy.

Club Partners and Supporters of the Town Foundation were also in attendance supporting the event with Sue Howarth and Jason Sheard from Total Food Services, Paul Radcliffe from Radcliffe Construction and Jeanette Cartwright from Kirklees Catering.

Huddersfield Town Foundation's Fundraising Manager, Julie Sheffield commented:

"We're really delighted to have opened the 24th 'Early Kick-Off' Breakfast Club at Newsome Junior School.

"Adding an additional 238 pupils to the roll is excellent and it's great to see the Breakfast Club to continue with its growth.

"I'd like to thank everyone involved in the Town Foundation from the trustee's, staff and partners for their time and continued support with the breakfast club.

"I hope that we can continue this growth and expand to even more schools in the local area in the near future."

If you are interested in getting involved with the 'Early Kick-Off' breakfast club project or want to get involved with the Town Foundation, please email Julie on julie.sheffield@htafc.com or call 01484 468205.