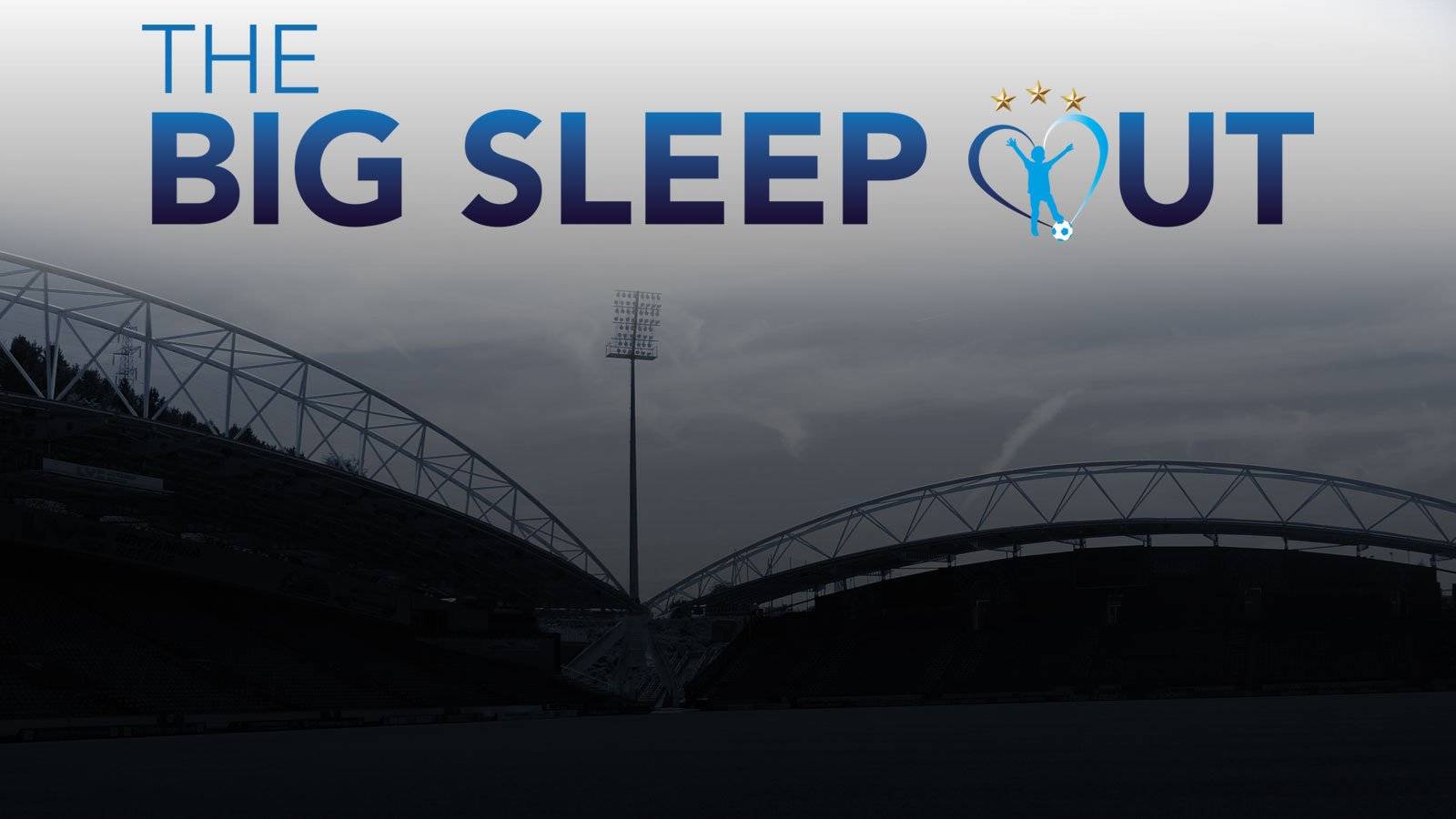 23 Jan

Join Town's Chairman At The Big Sleep Out!

Huddersfield Town Chairman Dean Hoyle, alongside Town Foundation Trustees Janet Hoyle and Sean Jarvis, will join local dignitaries and supporters alike to brave the outdoors for a night at the John Smith's Stadium to raise money for charity.

 

The 'Big Sleep Out' will see the John Smith's Stadium open its doors to fundraisers this March to raise money for charities supporting homeless people in our local community under the banner of the Town Foundation.

 

Participants will be tasked with braving the conditions by spending a night in one of the stands.

 

The challenge will take place on the evening of Friday 9 March 2018 into the morning of Saturday 10 March 2018, with Huddersfield Town hosting Swansea City later in the day.

 

Participants are asked to fundraise at least £100 to take part with 100% of funds raised will be used to support local homeless causes.

 

All running costs towards the event will be covered by Dean Hoyle, ensuring every penny raised makes a difference.

 

Speaking upon the announcement, Huddersfield Town Chairman Dean Hoyle commented:

 

"The Trustees of the Town Foundation were looking at other initiatives and ways to raise money for causes that will make a difference to the people of Kirklees.

 

"Homelessness was at the forefront of the agenda and, having seen a funding plea from the Huddersfield Mission that was ran by the Examiner, we decided this was something we could get involved with and make a real difference.

 

"We paid several visits to the Huddersfield Mission and the Mission Café and it quickly became clear to us that homelessness is a very complicated issue. Homelessness is not exclusive to people out on the street; there are so many people in our community who 'sofa-surf' or live in inadequate housing.

 

"The Mission is a safe place in the heart of Huddersfield and does some wonderful work at tackling the underlying causes behind homelessness. We're proud to support their work, alongside other registered charities that will be granted funds too, which we plan to do over the long-term.

 

"We've already had countless businesses and individuals commit to the Big Sleepout and I'm sure many fans will want to play their part too, as Town fans are incredible at supporting worthwhile causes in their area."

 

To support this initiative, Town's retail outlets – the Stadium Superstore and the Packhorse Centre store in Huddersfield – will be selling meal vouchers, which supporters can hand out to be redeemed at the Mission Café in Huddersfield town centre.

 

For more information or to take part in the event please contact Julie Sheffield on Julie.Sheffield@htafc.com or call 01484 503773.

 

For further details on the Mission people contact paul.bridges@huddersfieldmission.org.uk.