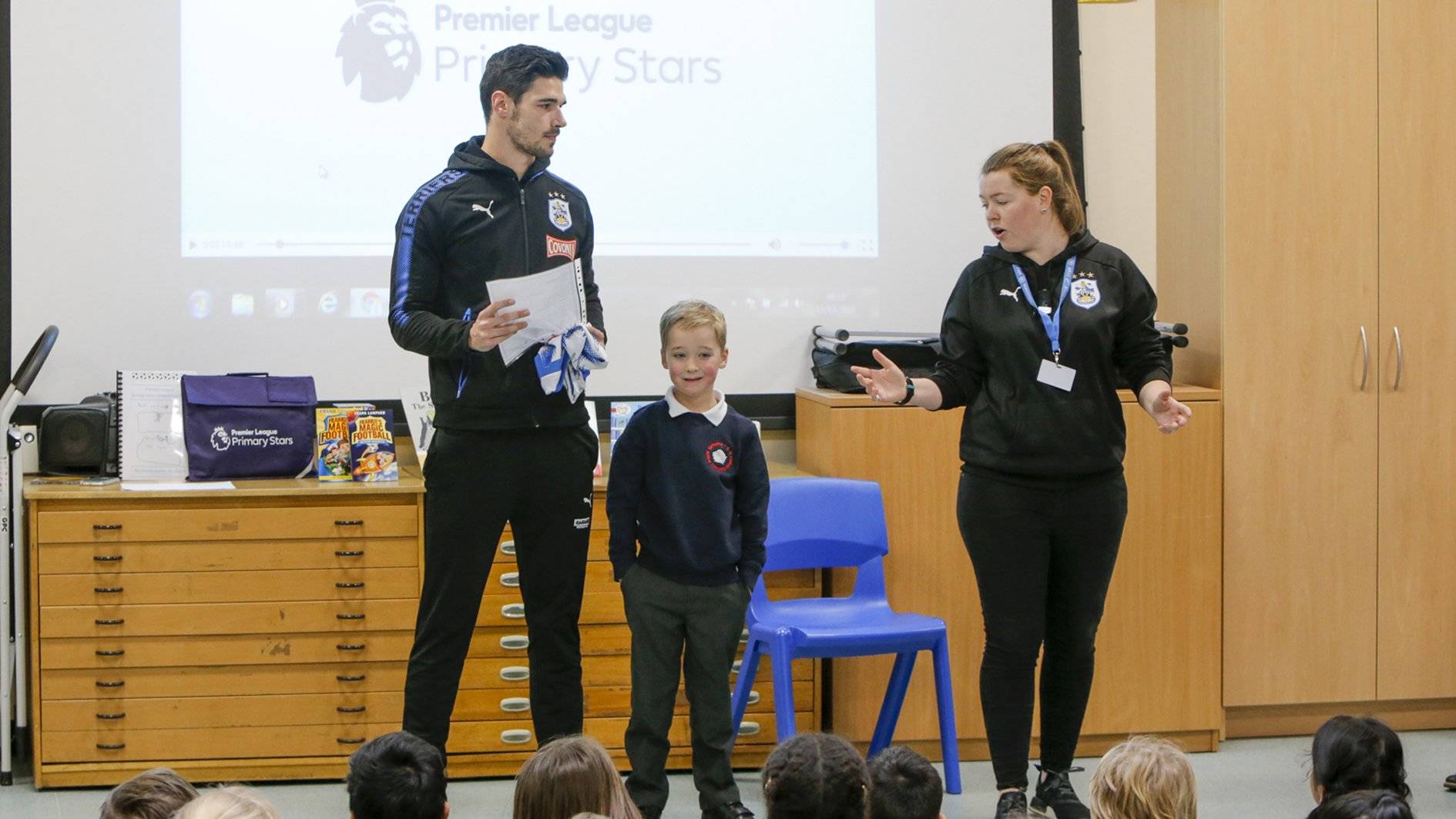 15 Mar

Schindler Presents William With Premier League Poetry Award

One lucky student from the local area has won a Poetry Competition ran by the Premier League Primary Stars project.

The competition, ran by the Premier League in partnership with the Town Foundation, challenged students up and down the country to write a poem about this year's key theme of 'Resilience'.

From over 25,000 individual entries, William Quinn of Netherton Infant and Junior School's poem entitled 'Football Mad' was chosen as the winner for the Yorkshire Region.

Huddersfield Town defender Christopher Schindler was on hand to reveal the news to William at his School on Thursday morning and to present him with his prize.

William received a signed Huddersfield Town shirt, a framed plaque containing his poem and an invite to the national awards ceremony hosted by the Premier League later in the year.

The poem will also feature in an illustrated book comprising of all the other Premier League Writing Starts winning poems from different regions.

Katie Suttron, Head of Education for the Town Foundation commented:

"Congratulations to William for his excellent winning poem, it was great to see his hard work pay of and to get the recognition his great piece of poetry deserved.

"With 'Resilience' being an important part of the fabric of Huddersfield Town, it was great to see one of our supporters recognised for his writing on this subject.

"William was very shocked when he received the news that he had won from Christopher Schindler, but it was a great that his family was on hand to share this special moment with him"

To find out more about the Town Foundation and it's work with the Premier League Primary Start project please click HERE.