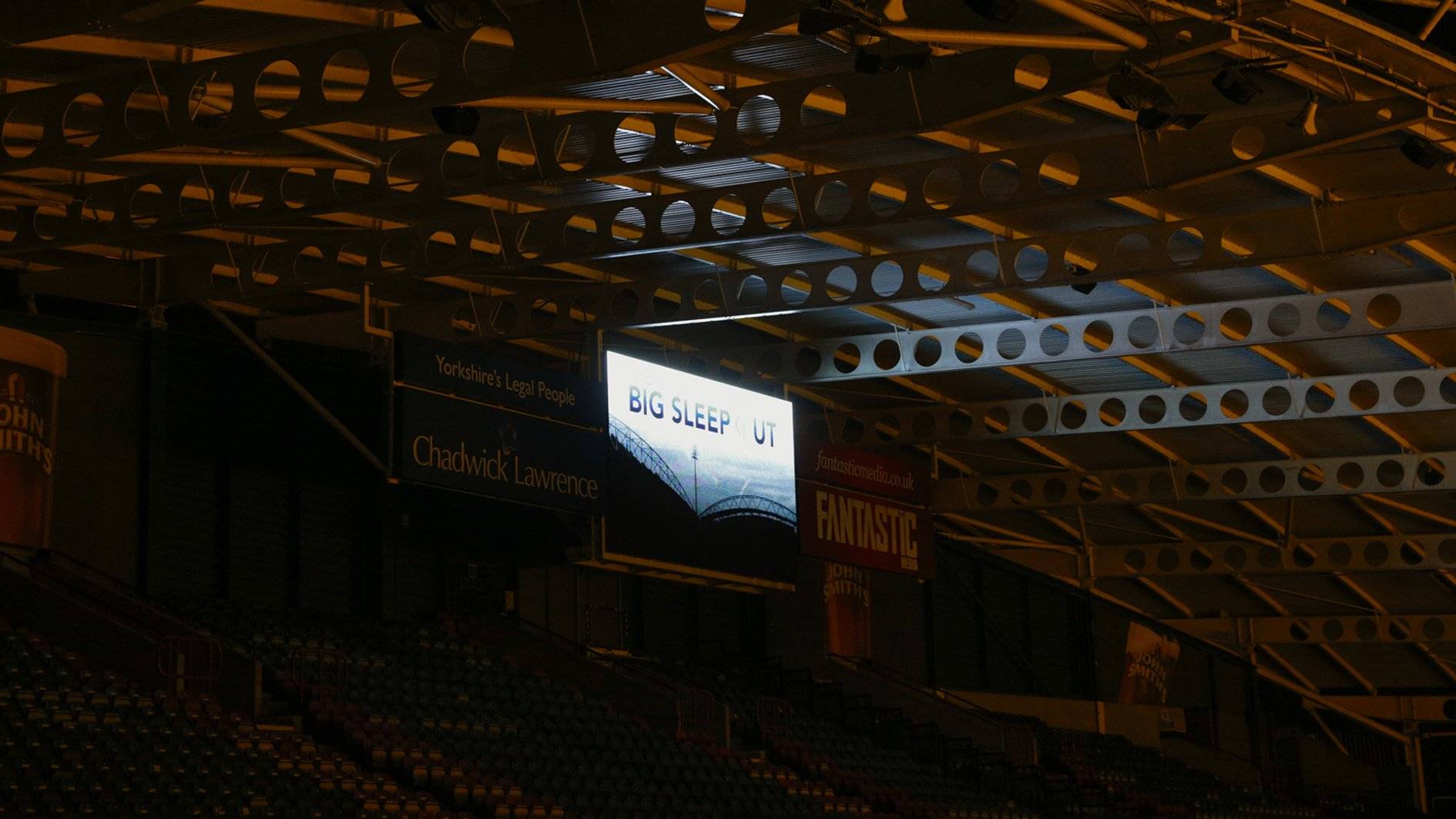 22 Mar

Big Sleep Out Total Confirmed

The Town Foundation is delighted to confirm the total amount raised from the recent Big Sleep Out as £55,258.

The Big Sleep Out took place on Friday 9 March 2018 with 150 fundraisers descending on the John Smith's Stadium to spend a night braving the outdoors in one of the stands.

Money raised from the initiative will be used to benefit several different homeless causes in the local surrounding area.

Huddersfield Mission will be the main beneficiary, with their share of the money being used to support them as they provide their advice and support service to the people of Huddersfield. The Huddersfield Mission also run a café that provides good quality meals at very affordable prices.

The other charities that will benefit from the money raised from the Big Sleep Out are the Welcome Centre in Huddersfield, Batley Care & Drop In, Batley Food Bank and One Big Family.

Julie Sheffield Operations and Events Manager for the Town Foundation commented:

"I am deeply overwhelmed by the amount of support we have received for The Big Sleepout.  To raise such a phenomenal amount of money is fantastic, and it will allow us to provide vital support for our chosen homeless causes. 

"Although the event took a lot of hard work to organise, none of it would have been possible without the help of the people who took part and donated, so thank you to each and every one of you who helped to make The Big Sleepout 2018 such a huge success, roll on The Big Sleep Out 2019"

You can still make a difference and help the local homeless people of Huddersfield by donating via the fundraising page or purchasing Huddersfield Mission Meal Vouchers. To learn more about the vouchers please click here.