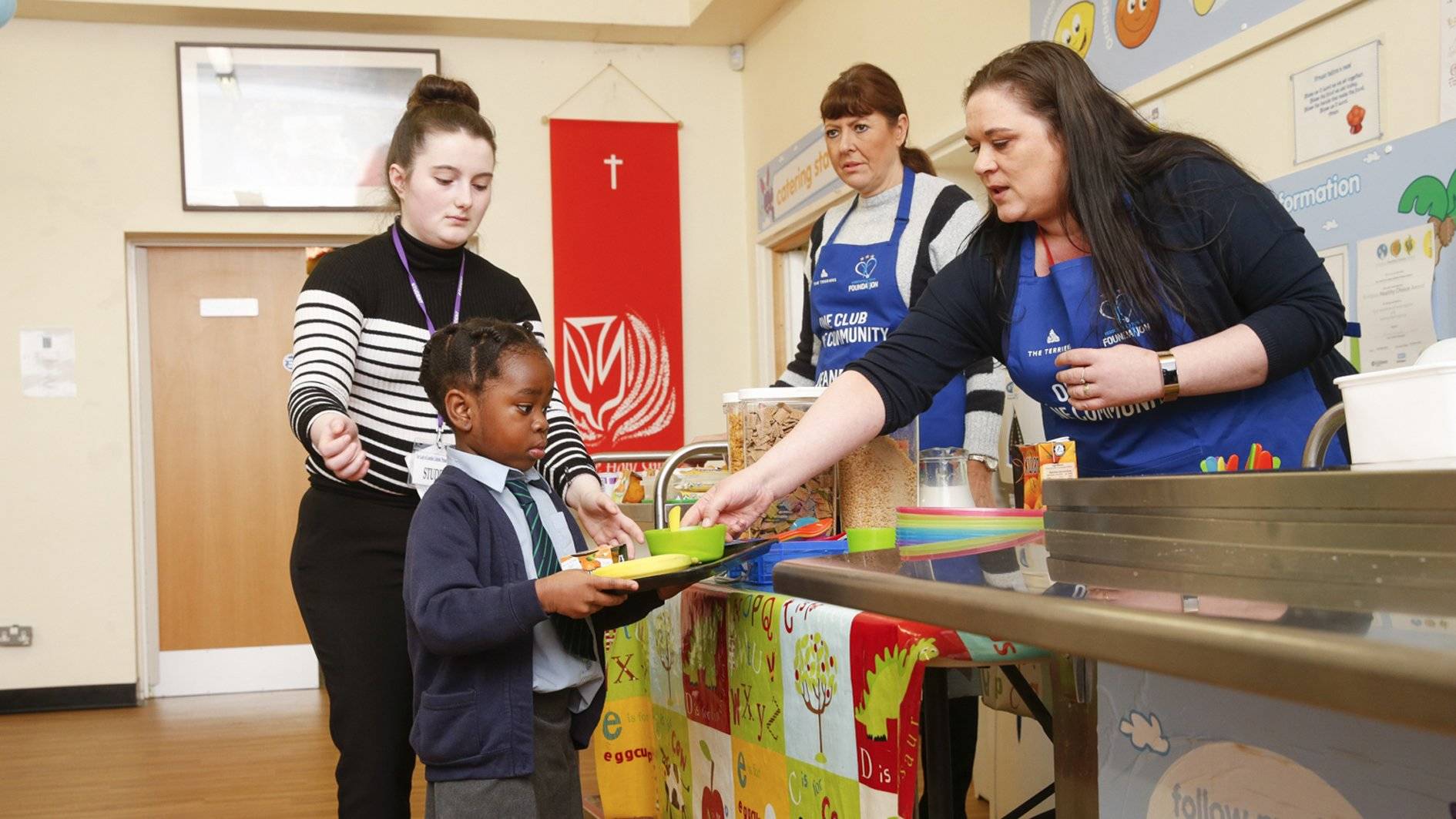 26 Mar

Town Foundation Opens 26th Breakfast Club

The Town Foundation opened yet another 'Early Kick-Off' Breakfast Club this morning at Our Lady of Lourdes Catholic Primary School, becoming the 26th school in the local area to sign up to the scheme.

The children arrived early to play with friends, before sitting down for their morning prayer followed by a healthy nutritious breakfast.

In attendance was Club Ambassador Andy Booth, Trustee Caroline Lee, Jeanette Cartwright from Kirklees Catering and the Town Foundation Staff.

Huddersfield Town Foundation's Operations and Events Manager, Julie Sheffield commented:

"It is great to see another breakfast club launch, we are thrilled to be able to continue working with local schools, and look forward to launching more in the near future"
The 'Early Kick-Off' Breakfast Clubs is the brainchild of Huddersfield Town Chairman Dean Hoyle as a means of ensuring children in the local area have the perfect start to the day with a free healthy and hearty breakfast.
If you would like any further information on our 'Early Kick-Off' Breakfast Clubs or the Town Foundation, please email julie.sheffield@htafc.com or call 01484 503773.