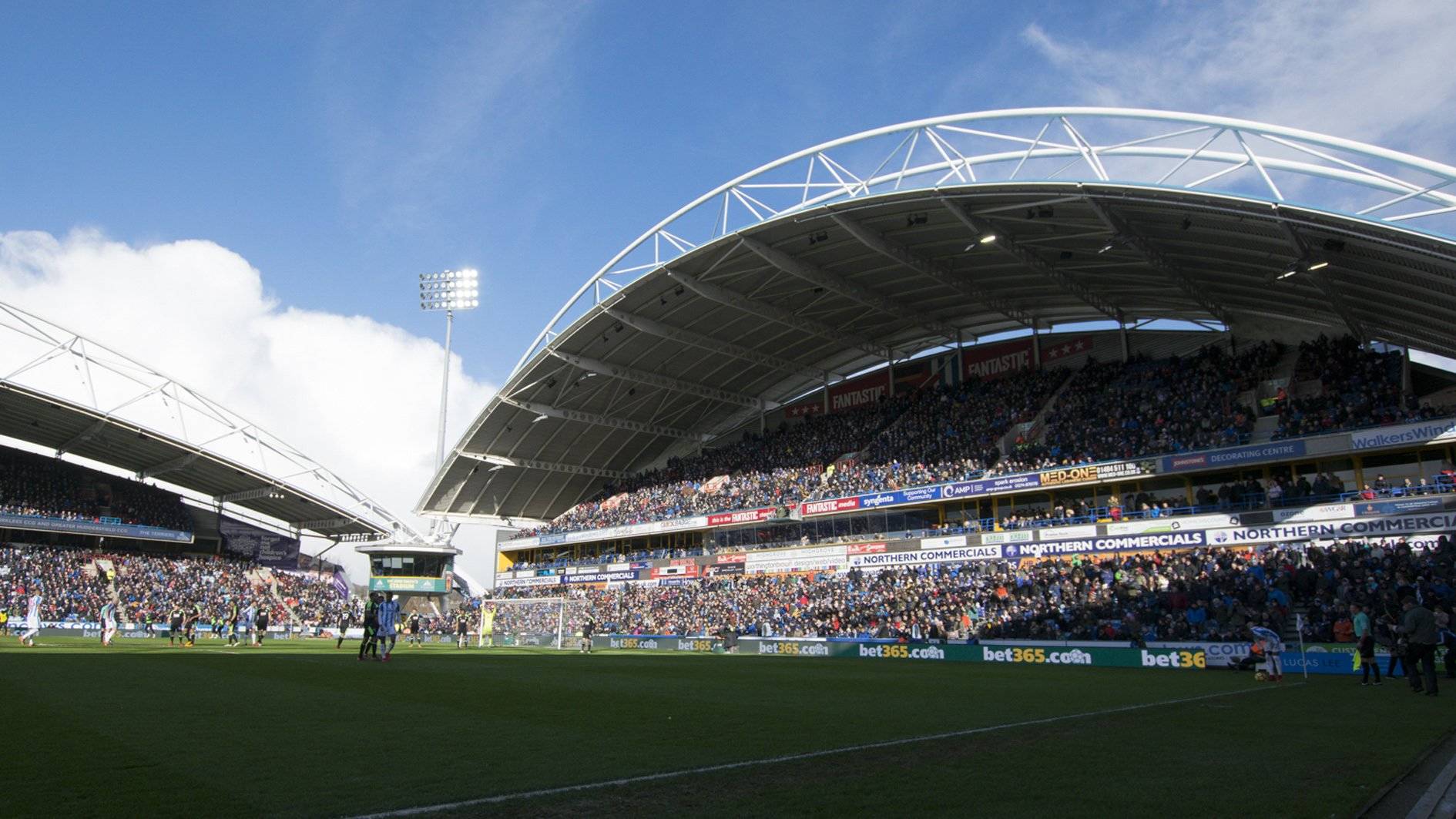 01 Apr

Big Plans For The Foundation Game

Huddersfield Town is delighted to announce that the annual Town Foundations game will take place on Saturday 14 April 2018 when David Wagner's side faces Watford in the Premier League.

The team at the registered charity, which is based at the Leeds Road Complex, has been working hard to make the match day a game to remember, so that supporters gain a greater understanding of the good work done by the Foundation in the local community.

The match will take place a year after the relaunch of the Town Foundation when the 'One Club, One Community' ethos was introduced.

A number of activities will take place at the John Smith's Stadium, starting in the White Rose Club Hospitality, where Head of Foundation Dean Grice and Chief Executive Julian Winter will take part in Q&A explaining how the Foundation has grown.

Whilst down at pitch side, supporters will witness a lap of honour with representatives from each of the five sections of the Foundation; Education, Health, Inclusion, Sport and  The Town Foundation Trust Fund.

There will be a short performance at half-time from Hepworth school, followed by interviews from Partners and representatives of the Foundation, to give supporters a taste of how the work is affecting the community.

We will also welcome representatives from the Basement Project, Huddersfield into the White Rose Club who will be invited onto the stage to tell their stories, and discuss how there organisation help people recover from addictions.

Town's 'The Terrier' match day programme will also include a number of examples of the work that the Town Foundation is doing in each section.

The Town Foundation's Operations and Events Manager Julie Sheffield explained:

"This game is a massive opportunity for us to show all Huddersfield Town supporters what the Town Foundation is all about.

"I think we are bigger and better than we've ever been. We've got a good bunch of people on our team and we really want everyone to see the real difference we are making in the community.

"As a Foundation we are now so versatile and aim to bring all kinds of people on board. We've had so much support from people in Huddersfield and the surrounding areas.

"We want everyone to join in and be part of the Town Foundation."

Listen to Julie Sheffield's full interview on #HTTV below as she explains how important the Town Foundation game is.

Head of Foundation Dean Grice explains how he thinks the Town Foundation has grown since its relaunch a year ago.