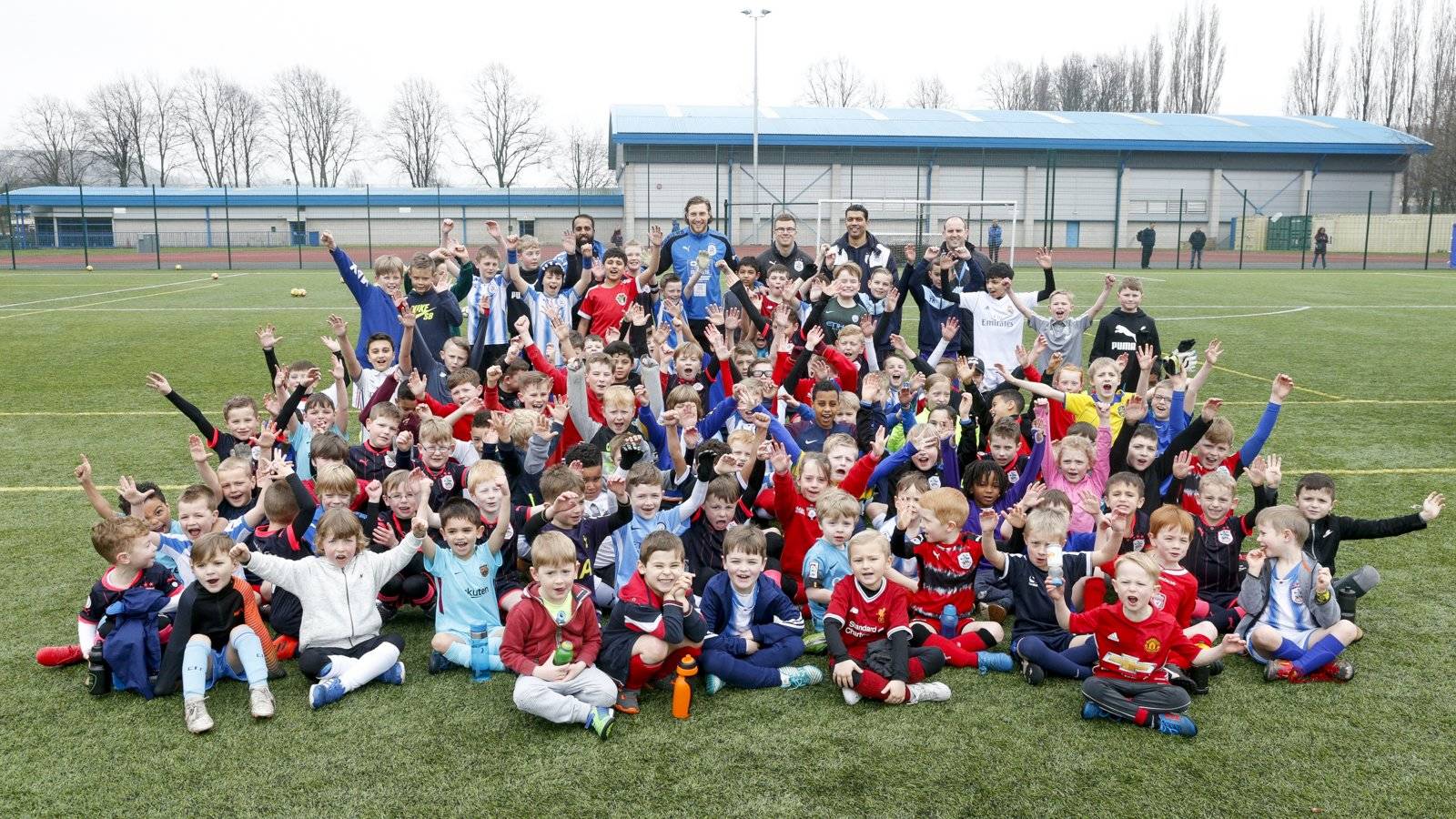 13 Apr

Town Foundation Launches Tomorrows Terriers

Tomorrow's Terriers is a brand-new Football Development initiative run by the Town Foundation in partnership with Kirklees Active Leisure, providing a complete footballing journey for children aged 18 months up to 13 years of age. 

The community initiative will deliver football coaching across 9 Kirklees Active Leisure sites.

Huddersfield Town defender Michael Hefele was on hand to meet the 150 children at the launch event held at Leeds Road Playing Fields on Friday afternoon.

'Tiny Terriers' is the programme dedicated for Children between the ages of 18 months and 5 years consisting of fun and engaging games covering the fundamentals of movement and spatial awareness, along with soft play and movement-based games for participants below 3 years of age.

As the children progress past the 'Tiny Terriers' phase, they will then enter the 'Tomorrow's Terriers' framework which will be grouped into age brackets consisting of U7, U9, U11 and U13.
Each of these age groups will take part in fun and engaging football sessions covering a specific topic, over a rolling two-week block, the scheme of work will cover passing and receiving, travelling with the ball, shooting and finishing and ball mastery.

The programme was launched at our two hub sites, Leeds Road Sports Complex and Batley Sports and Tennis centre, with 150 children attending the programmes over the two sites. After the success of this launch, the programme will be rolled out to a further seven Kirklees Active Leisure venues granting access to all children across the local Kirklees area.

As an extension to the Tomorrow's Terriers programme, The Town Foundation also runs Holiday Camps, providing children with the chance to learn new skills, play games and competitive matches; all in a fun and friendly environment during half-term.

Dean Grice, Head of the Town Foundation commented:

"It's absolutely intrinsic to everything we do, we have nearly 150 kids here today which is fantastic. We're going to be operating across nine sites across Kirklees, it's really important for the future of this Football Club.

"It's a fantastic initiative and a great partnership with Kirklees Active Leisure and we see this as being our future."

For more information about any of the Tomorrow's Terriers sessions please contact James on james.rawlinson@htafcfoundation.com or 07951 448492.