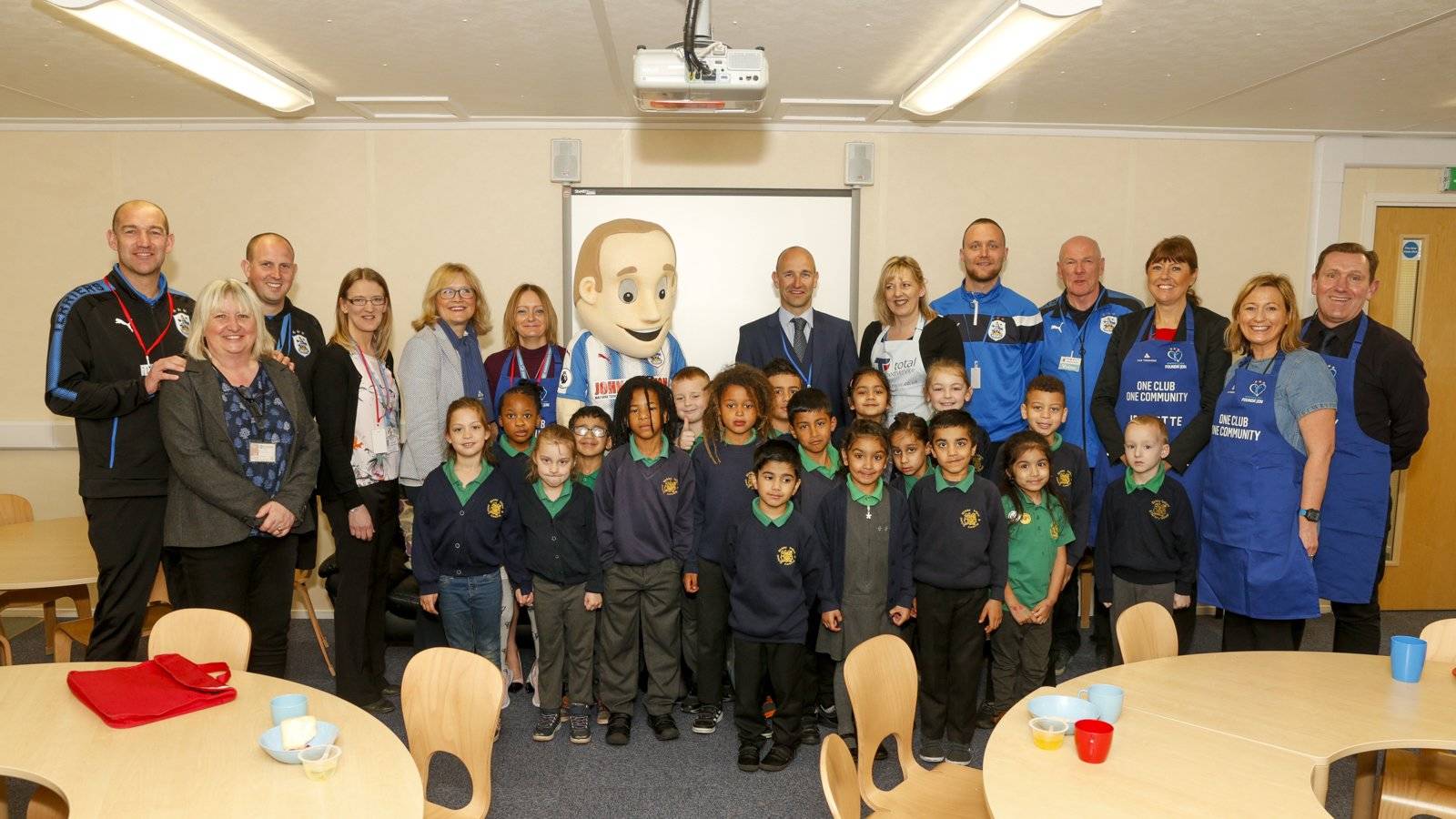 26 Apr

Town Foundation Launches 27th Breakfast Club

The Town Foundation welcomed its 27th school on to its 'Early Kick Off' Breakfast Club initiative on Monday, as Birkby Infant & Nursery School joined the scheme.

Children at the school began to arrive at 8am and were seated ready to enjoy a healthy and hearty breakfast provided by the Town Foundation.

One very special visitor then called in, as Town Foundation's mascot Captain Booth paid a visit to entertain the children before they made their way into the classrooms to start the day.

In attendance was Club Ambassador Andy Booth along with Foundation Trustee Caroline Lee, Jeanette Cartwright from Kirklees Catering and Town Foundation Staff.
We also welcomed Katie Cuerden and Jason Sheard from Club Partner and Foundation Supporters, Total Food Service.

Julie Sheffield, Operations & Events Manager at The Town Foundation commented:

"I'm delighted that we have been able to add Birkby Infant & Nursery as our 27th Breakfast club School.

"It is fantastic to see the impact that having a healthy breakfast at the start of the school day can have on the children."

Senior Education Teaching Manager, Jill Hinchliffe at Birkby added:

"It is a great initiative from our community professionals to support our most vulnerable children and their families.

"To know there is no stigma attached to coming to school early and eating a healthy breakfast with your friends and teachers you know is a basic need filled; being ready to learn when they arrive in class each day gives them the best possible start"

Should you wish to learn more about the Huddersfield Town Foundation, please email Julie on julie.sheffield@htafc.com or call 01484 503773.