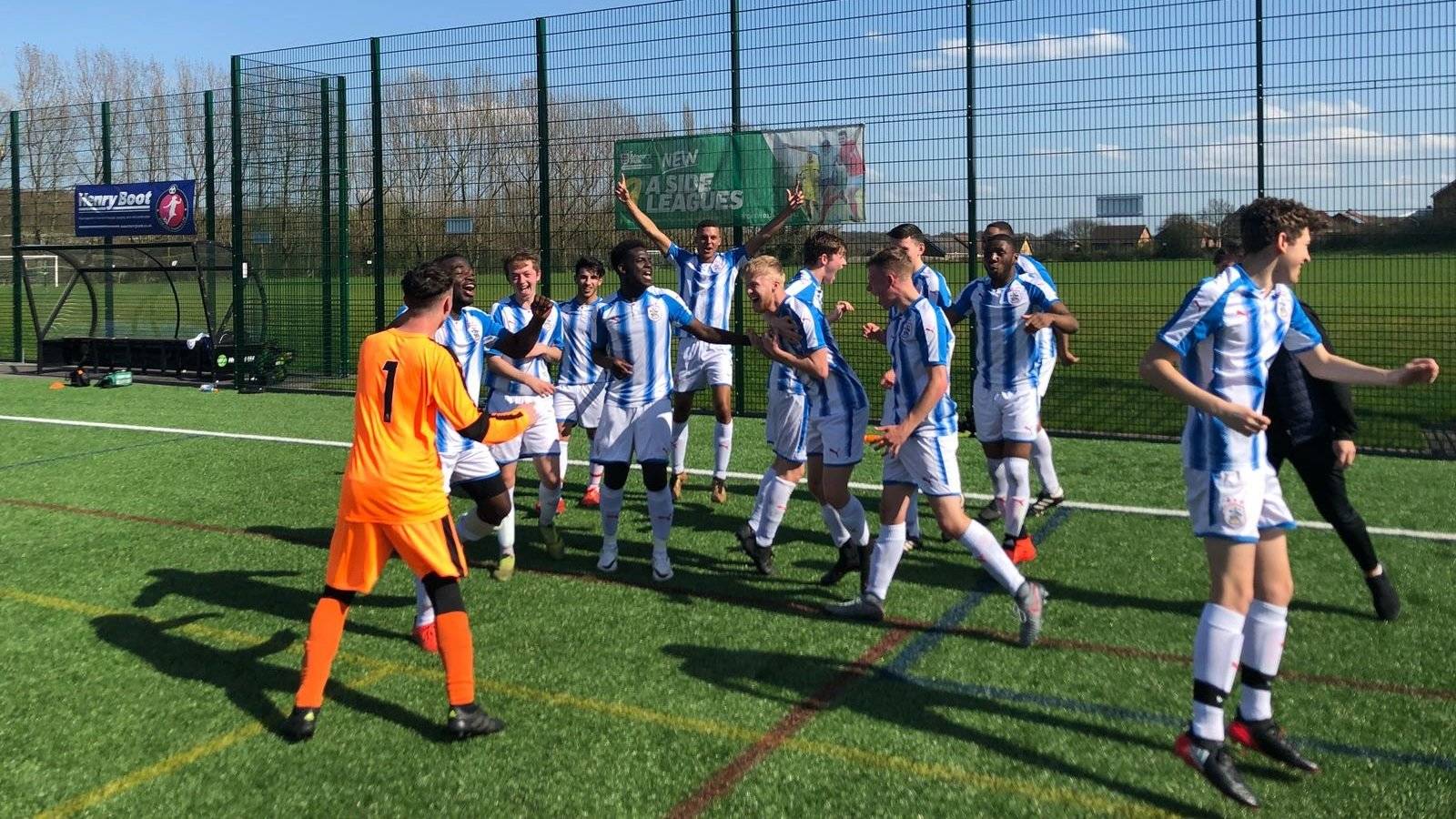 02 May

Kirklees College Town Foundation Team Named Champions

The Kirklees College Huddersfield Town Foundation First Team became Champions of the ECFA Yorkshire and Humber Cat 2B League.

The team were crowned champions on Wednesday 25 April 2018, after they won 11 out of their 12 games, only losing to Pontefract College.

Both players and staff have worked tirelessly across the season which led them to lifting the trophy away at Hillsborough College following a victory on the final day of the season.

Kevin Donovan, First Team Coach said: "The players can feel very proud of what they have achieved, I certainly do."

This is this first year the College has been in partnership with the Town Foundation and as the partnerships continues to grow, there's a chance of more teams, including a Futsal Academy at the Colleges' Dewsbury site.

Katie Suttron, Head of Education at the Town Foundation said:

"What a fantastic achievement for all involved. The Town Foundation support College staff in delivery of their football programme and provide additional benefits such as Huddersfield Town home and away kits for the teams to play in and tickets to games which are awarded for attendance, attainment, improvement and effort.

"I am delighted for everybody associated with Kirklees College and would like to take this opportunity to thank Kevin, all of the coaches and of course the students for all of their hard work this season, well done!"

The College are looking to recruit for next year's team, so if you, or somebody you know are leaving school this year and would like more information on how to combine studies with a high-quality football programme or would like to book onto our next trial please contact katie.suttron@htafcfoundation.com.