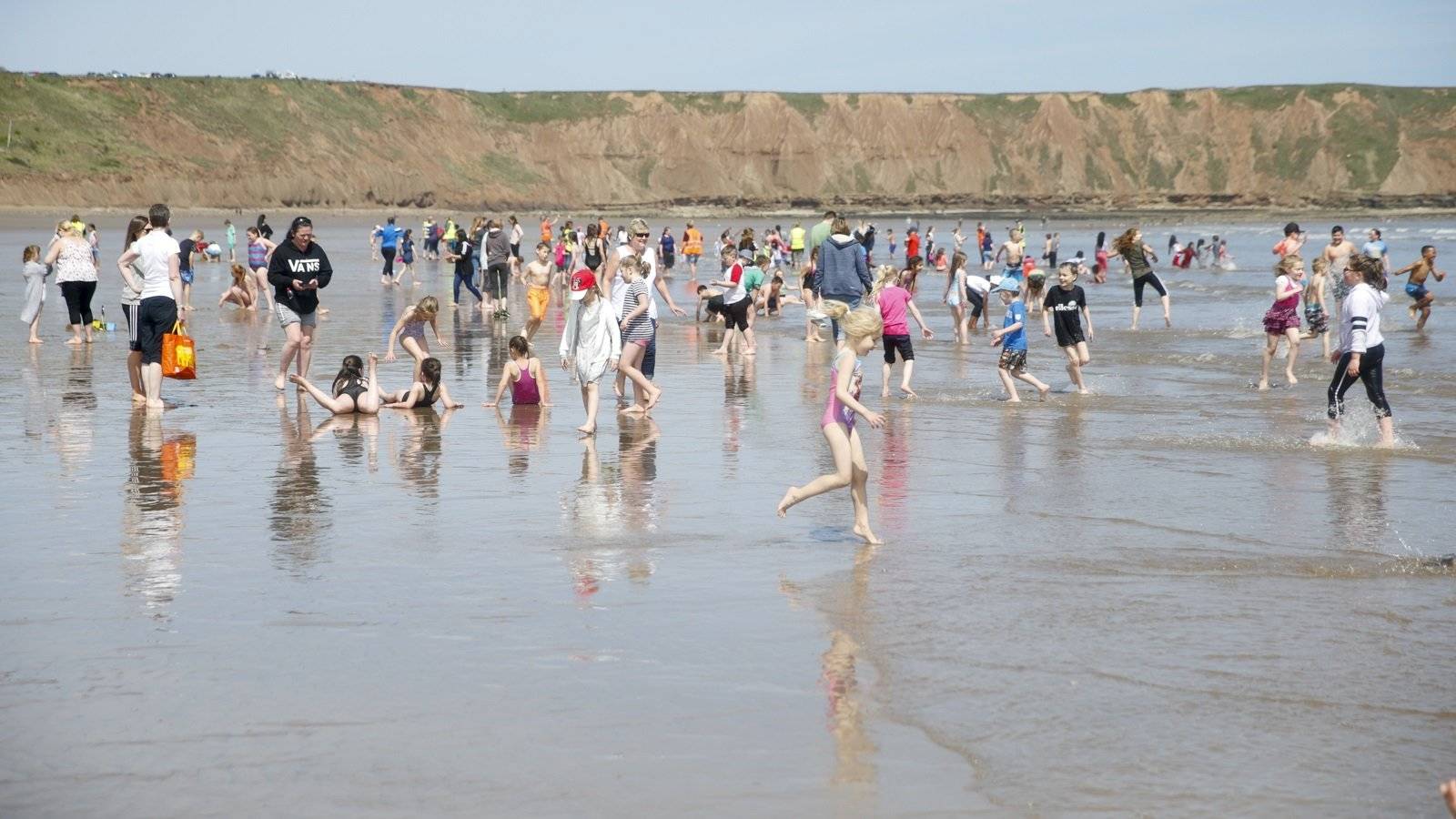 21 May

Town Foundation Takes 350 Children To Filey

The Town Foundation lit up the faces of 350 children as they created memories to last a lifetime on the annual seaside trip to Filey.

This was the fourth year that the Foundation put beaming smiles on youngsters' faces through this trip and this year it was bigger and better, as children from both Beech Early Years, Infant & Junior School and Cowlersley Primary School travelled to the coast.

The beautifully sunny day began with nine Stotts Coaches picking up the children and making the 70-mile trip to Filey to begin the activities.

Upon arrival and before heading straight for the sand, the school children enjoyed their packed lunches and had fun in the country park playground.

On the beach, the excited children grabbed their buckets and spades, which was given for free by the Town Foundation, and became immediately involved in the activities arranged.

Disco Dave got the youngsters moving, holding a number of fun dancing competitions, including the Conga and a Hula Hoop challenge, which Club Ambassador Andy Booth was surprisingly good at!

The children also enjoyed a special Punch and Judy show before playing a game of beach football with the Town Foundation coaches and Andy Booth.

The day finished for the youngsters with an ice cream and a stick of rock before heading back home to Huddersfield.

The children were joined on the beach by a number of Town Foundation staff members, trustees and volunteers from both schools.

The Town Foundation's Operations and Events Manager, Julie Sheffield commented:

"This is the fourth year we've ran a seaside trip to Filey, but I have to say this was by far and wide my favourite!

"I think at one point there were around 300 children playing in the sea, having fun and smiling and that's what really counts.

"The trip was a huge success and I would like to thank all the volunteers who helped put this event on.

"I have to reserve a special mention to Tina Boden, who helped us co-ordinate the day and did a lot of organising to make these children have such a special day."

Want to see more about the trip to Filey? Watch the piece below produced by That's North Yorkshire TV.