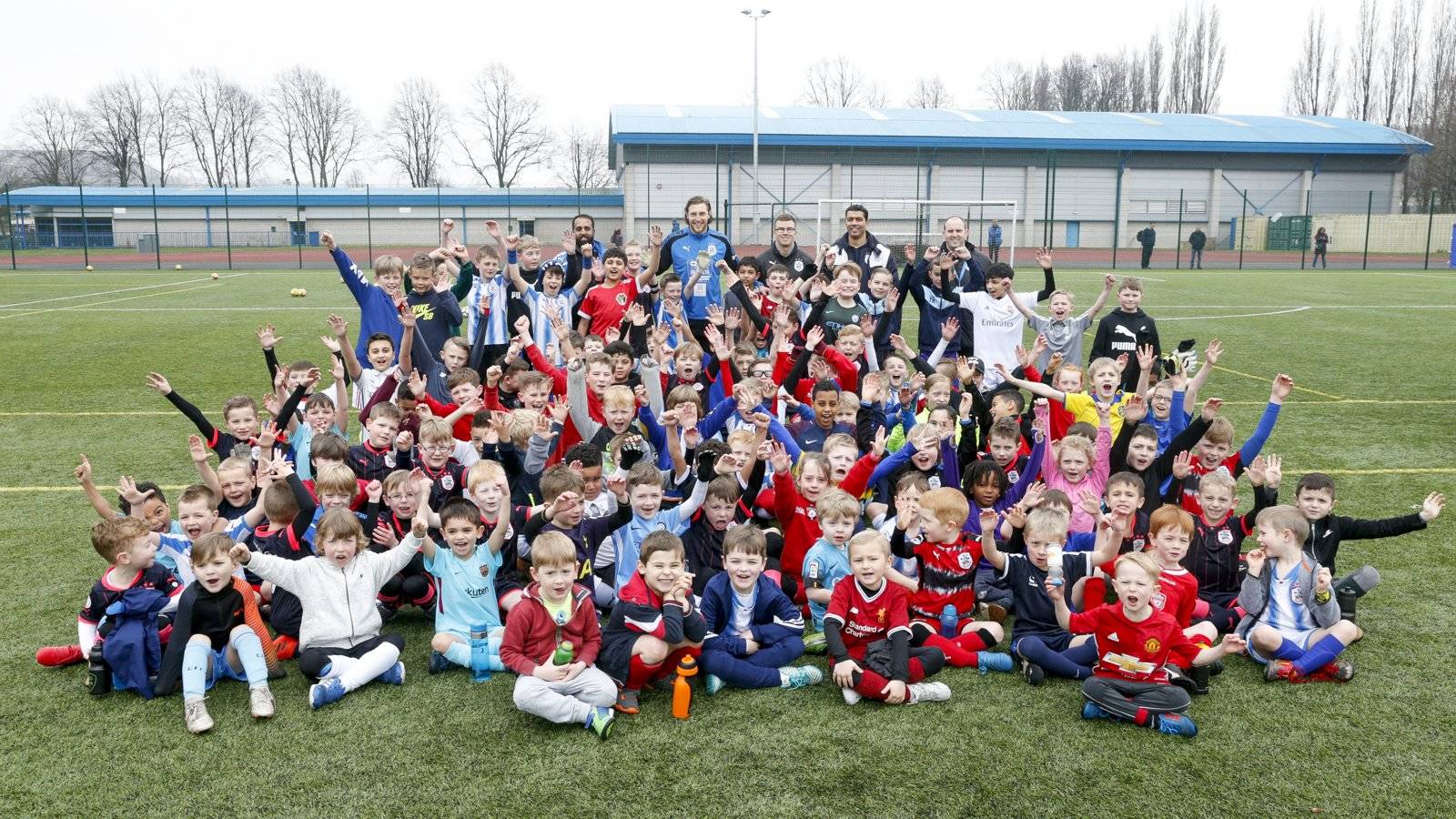 25 May

Book On Towns Soccer Schools This Half-term

Don't want your child sat indoors during the Summer half-term? The Town Foundation is offering a brilliant day's entertainment for children aged between 5 and 12 with Huddersfield Town's Tomorrow's Terriers Spring Bank Football Camp! 

With fully qualified Town Foundation coaches on hand to offer not only the best quality training, but fantastic fun, it is sure to be a brilliant day for all involved.

The ever-popular Football Camp, which is in association with Kirklees Active Leisure, is taking place at the Leeds Road Sports Complex (HD2 1YY) between Tuesday 29 May and Friday 1 June.

Coaching drills, skill games and matches will take place during both the morning and afternoon sessions (10am to 3pm) every day, to not only develop the youngsters but also to help them have fun!

There will also be a penalty shoot-out for your child to put their shooting abilities to the test in what promises to be a fun day for everyone involved.

Your child can have a fun-filled day playing football for just £16 per day if you have a KAL Flexi Card. If you pay on the day then it will cost £20. Early drop-off 9am and late pick-up 5pm are also available on each day for an extra £5.

Don't forget to bring your packed lunch to the session!

There's only a limited number of spaces available for next week's Spring Football Camp, so make sure you get in touch now to book your place!

Please call the KAL Contact Centre on 01484 766 131 to secure your place!