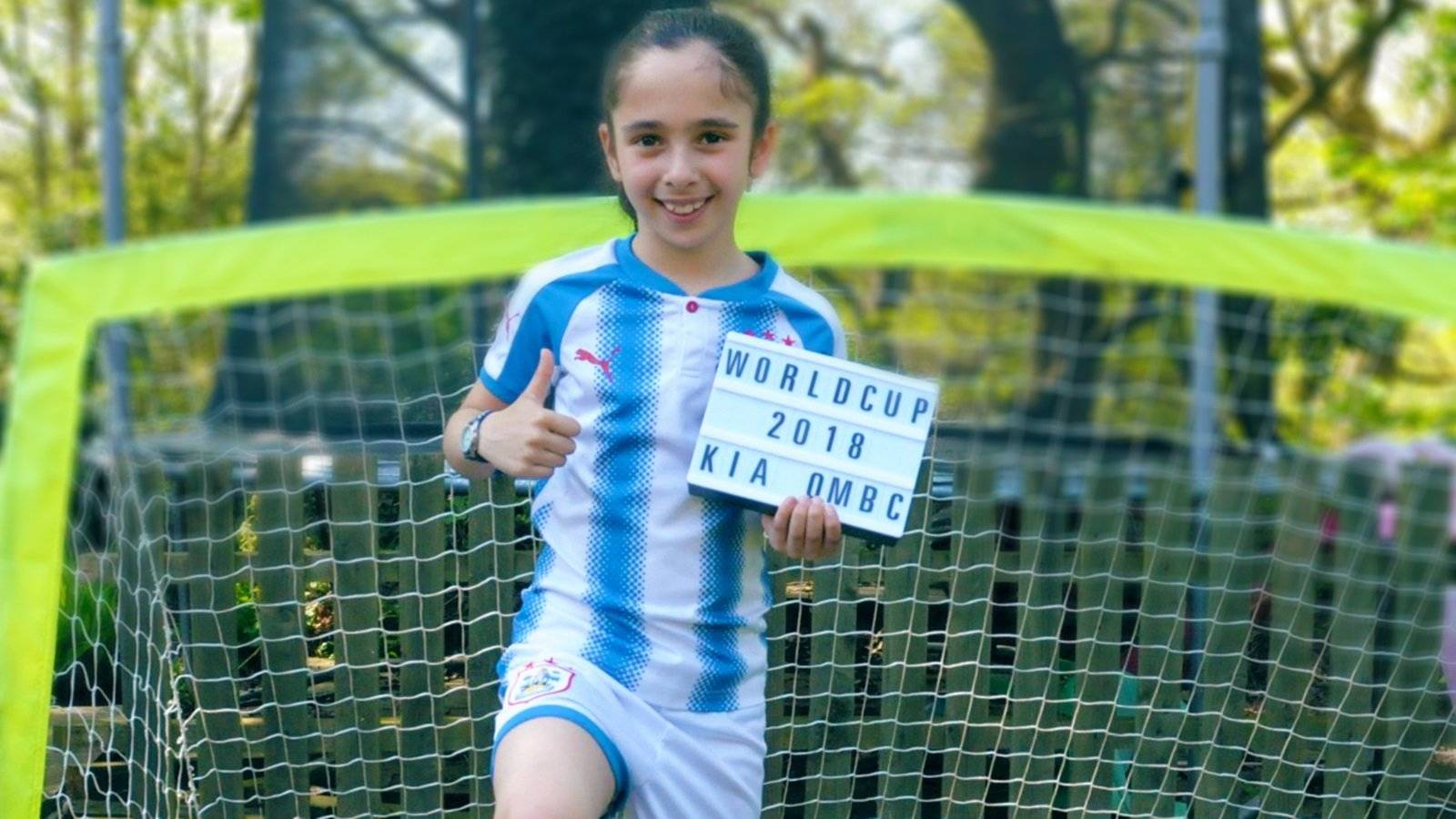 01 Jun

Young Town Fan To Walk Out With England At World Cup

Eight year-old Huddersfield Town fan Alysia Singh will proudly walk out with the England players during the World Cup this summer.

Alysia, who has been attending the Town Foundation's SSE Wildcats at Newsome High School and the Tomorrow's Terriers coaching sessions at Huddersfield Leisure Centre won a competition, run by Kia Motors UK, to be the Official Match Ball Carrier for England's match against Panama on Sunday 24th June 2018.

The Young Terrier will be one of only 64 children across the world who get to experience this amazing opportunity! Thankfully for Alysia, she was the lucky winner!

She will make her way to Russia (all expenses paid) and walk out with the match ball in front of a packed stadium, followed by some of her Three Lions heroes.

The youngster is a huge Town fan and thoroughly enjoys the football programmes put on by the Town Foundation.

Huddersfield Town's Official Charity has been working hard to increase female participation through its thriving Premier League Girls and SSE Wildcats programmes.

The Town Foundation runs eight different Premier League Girls football programmes, three High Schools sessions and five community ones.

If you would like to know more about the sessions or get involved, please email poppy.brennan@htafcfoundation.com or call 01484 503 773.