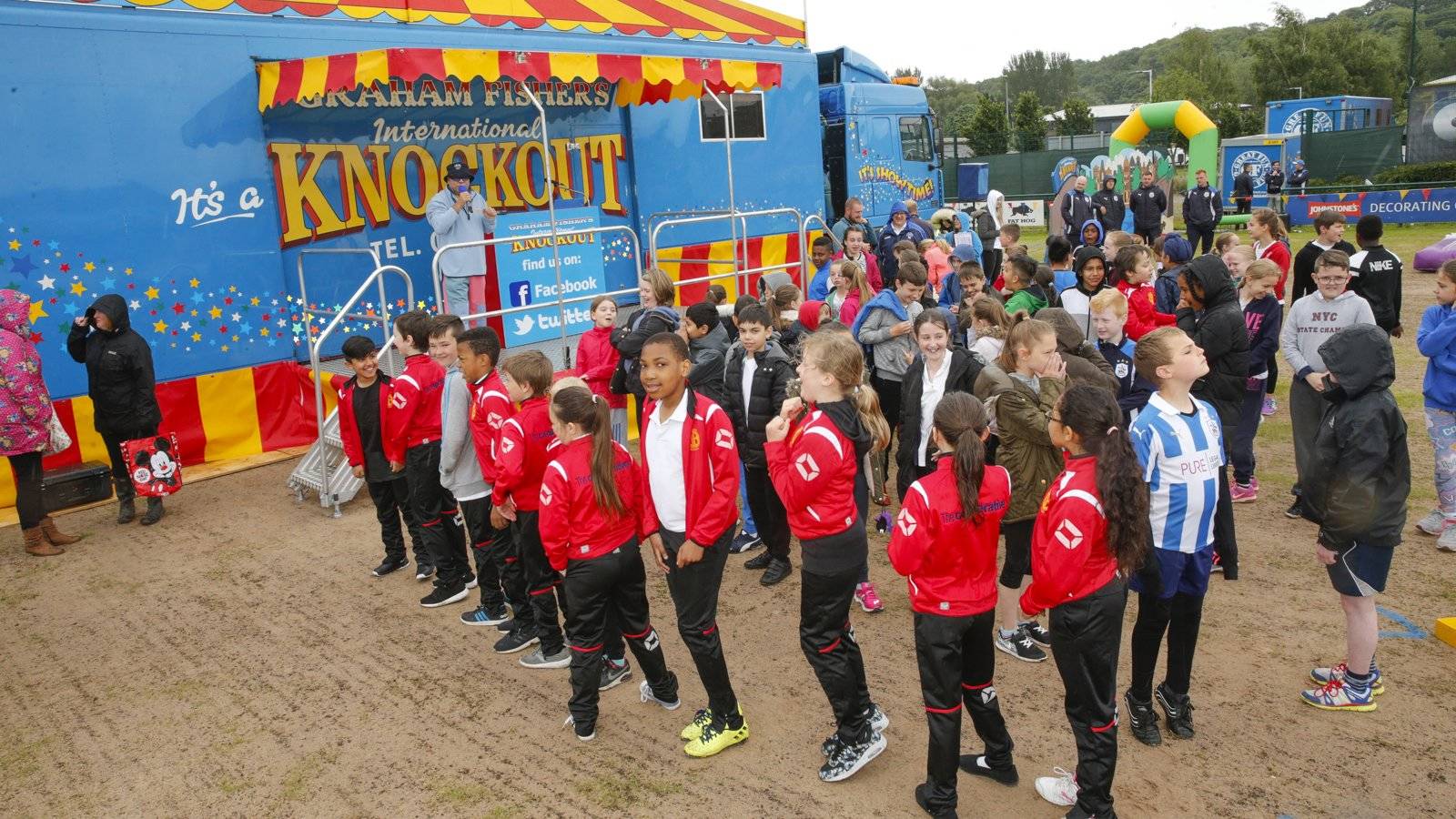 06 Jun

Sponsor The Town Foundations Its A Knockout Event

The Town Foundation will be holding its second Graham Fishers "It's a Knockout" event for school children over the two days of Wednesday 13th and Thursday 14th June 2018 at Leeds Road Playing Fields.

Children will compete for the winner's trophy as they navigate through a course – inspired by hit TV show "It's a Knockout" – over giant inflatables and through soapy water.

Around 300 children will compete for their school at the event, with many of the partaking schools already benefitting from Town Foundation initiatives on the Breakfast Clubs scheme, The Primary and Reading Stars programmes and Town Foundation coaching at their Lunchtime and After-School Clubs.

Headline Sponsorship is available for the event that includes association on correspondence with schools, presence for your business on the day, social media coverage; before, during and after the event along with a mention on the post-event website review. The cost of sponsoring this Town Foundation "It's a Knockout" event is £3000.

Huddersfield Town Foundation's Operations and Events Manager, Julie Sheffield commented:

"This will be the second 'It's a Knockout' event held by the Town Foundation and after a successful first event, we hope this year will be even better.


"Having seen the previous events, they are always great fun and enjoyed by all so hopefully the children taking part will have a brilliant time!


"One of the key objectives of the Town Foundation is to benefit the lives of as many young people in the local area as possible, so why not sponsor this event that I'm sure will be enjoyed by the local children?" 

If your company would like to sponsor the event, please contact Julie Sheffield on Julie.sheffield@htafc.com or 01484 503773.